If you are moving to America whether for personal, business or for career, there are many things to consider, you want to make sure that you are aware of the cities and states before taking the next big step of your life. Here at WowMover, we have compiled a list of our best articles before moving to states.
By the way, before scrolling down, read the most affordable housing in the US to give you an idea of which state you can save money renting an apartment or buying a house.
Before we begin, Learn more about the The Basic Things to do Before Moving to Another State, The Easiest Way To Help You Find The Perfect Apartment and Basic Things to Buy Before Moving Into a New House.
Also, Read: Top 10 Best Places to Move in the US 2020 ( For A Better Life)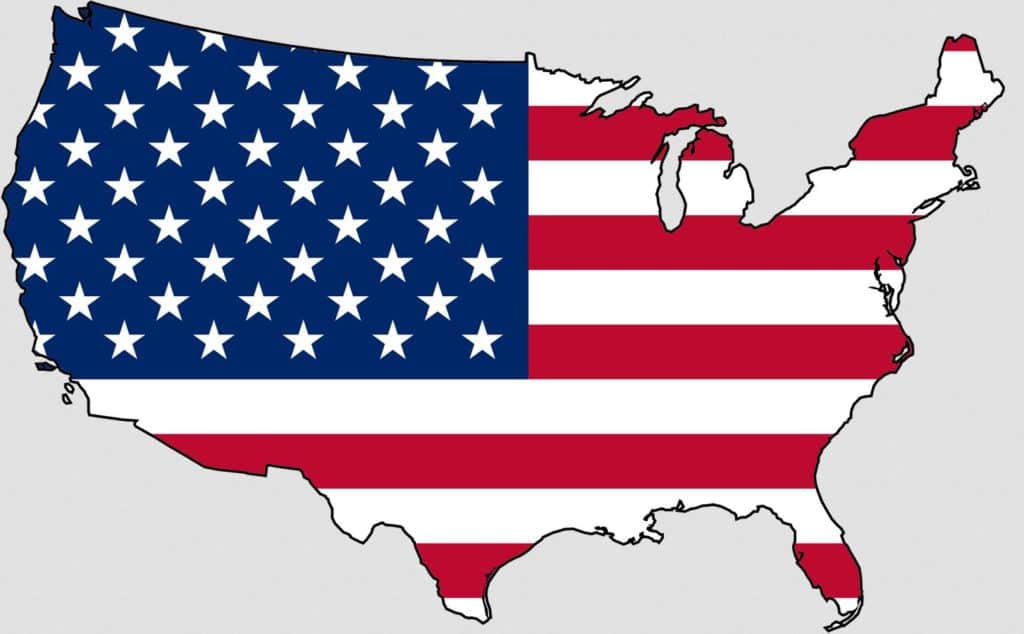 A Guide Moving to America, Which City and State are great for you?
If you are planning about moving to Indianapolis because of career, job, family, or just for a vacation we are here to help you decide. If you are not sure about the city, we are going to discuss all the important information before moving to Indianapolis. [ Continue Reading ]
Moving to Florida is something for everyone, from art, beaches, and impressive stadiums. No wonder why Florida is one of the most population in the United States. Whether you are chasing the warm beach weather or choose to stay at a low cost of living, you still need to do some research.
[ Continue Reading ]
So you're thinking of moving to Minnesota, well, you come to the right place. We have compiled a reference list of some of the things you should know before moving to Minnesota. Before we dig deeper, let's talk about Minnesota history first. [ Continue Reading ]
If you are thinking of moving to Wyoming, you're not alone. There are plenty of reasons why so many before buying a home or moving to Wyoming these days. From its natural beauty to one of the best national parks in the United States. Yellowstone National Park and iconic sites like Old Faithful geyser are located here. Continue reading below to know move before moving to Wyoming.
[ Continue Reading ]
Planning of moving Michigan? Before packing your belongings, check out our list of 10 things you should know before moving to Michigan. The state is located in the Midwestern and the Great Lakes region of the United States. With a population of just under 10 million people, Michigan is the 10th most populous state in the US. [ Continue Reading ]
Moving to West Virginia? Well, before singing country roads take me home, let's find out what is the states to offer first. West Virginia is the 41st-largest state by area and ranks 38th in population located in the eastern seaboards of the United States. [ Continue Reading ]
Mardi Gras and parties are involved when moving to New Orleans. There is more to expect than that. Somebody will get jealous if you tell them that you are visiting or moving to New Orleans. The city is a party town. From Creole cuisine, feel-good vibes, parades, jazz, and more. And the passion of the city for pro and college football is one of the reasons why more than a million visitors come here every year.
[ Continue Reading ]
Should you move to Boston? Want to know if moving to Boston is right for you? Here, we have compiled a list of tips for anyone who is planning to relocate to Boston. These tips might help anyone to decide if relocating to Boston is a good idea. [ Continue Reading ]
Let's dive in and take a look at everything you need to know about moving to Maryland. Also known as the "Old Line State", Maryland is the 9th smallest state in the United States. It might be one of the smallest, but Maryland is packed of things to offer. [ Continue Reading ]
Before you read our moving to Delaware, make sure to read our list of the best interstate moving companies so you have an idea which companies suit your need. Affordable housing, low taxes, and scenic beauty make moving to Delaware a is a good idea. It is a wonderful place to spend, play, work, and live. Delaware is a place for hiking, sailings, biking, and any other type of adventures. This tiny state has an exceptional shopping outlet and cultural attraction and performance art are unparalleled.
[ Continue Reading ]
Moving to Kentucky? We are here to help you decide. Here at WowMover, we put all together this "Moving to Kentucky Guide" in order for you to understand if it best for you to move or not.
[ Continue Reading ]
Are you planning about moving to Denver or simply have a vacation there? There are a lot of reasons why moving to Denver is so popular. Though Denver is not considered as a mountain town, the city sits at the base of the Rocky Mountains just about 100 miles from the summit. Denver has a population of 478,221 and an average of $57,400 annual salary.
[ Continue Reading ]
For some, people, moving to New York City is a definitive dream. The splendid lights, clamoring boulevards, and swarmed walkways have an appeal dissimilar to some other, making the city that never rests an attractive area to live. Be that as it may, living in this well-known goal absolutely includes some significant downfalls. [ Continue Reading ]
Alaska is the 49th state in the United States. Ample natural beauty, lots of adventure, and opportunity. Everyone knows living in Alaska may present significant climate changes for you. Aside from warm essentials such as heavy winter coat and boots, here are some dos when moving to Alaska. Before we continue, check the Best Interstate Moving and Storage for a safe and reliable move.
[ Continue Reading ]
If you are curious about Seattle, or you want to move in, this guide to moving to Seattle will help you decide wheater Seattle is for you or not. Seattle has many reasons to live in. There are endless opportunities, job opportunities, top schools, and outdoor activities. According to reports, Seattle is ranked among the best place to live in the United States for the past two decades. The city is famous for its evergreen and environmental-friendly surroundings, that is why it is called the Emerald City.
[ Continue Reading ]
The state of Idaho also know as the Gem State, the name really suits its name due to the presence of gemstone and other natural resources. But for Idaho residents, the landscape in the state is the real gem. Beside amazing natural attractions, there are a lot of opportunities by its economic state. Moving to Idaho is a good option? Does moving to Idaho is a good place to live?
[ Continue Reading ]
Before moving to Georgia, read our list of information to know more about the states. Georgia is the home of the most populous major-metropolitan area in the United States and the 9th largest metro area overall. Today, there are 10,545,138 Georgians living in the state. Despite crowded, busy, and fast-paced cities, George has plenty to offer. [ Continue Reading ]
If you are having an idea of moving to Connecticut. but don't know where to start. You're in the right place. Here, We will discuss some information that you need to know before moving to Connecticut. [ Continue Reading ]
Moving to Maine? You've come to the right place. We spent hours of research putting all together this handful of moving to Maine guides to help you decide whether is good for you or not. [ Continue Reading ]
There you have it- A guide moving to America
We are going to update this article and cover all states and cities in the future to guide you before moving to America. If you decide to move. Use our Find A Mover Tool to find the best moving companies near you. Moving to America is a dream for most people. We hope this article help you decide before taking the big leap