U-Haul is one of our best storage unit companies because it has low prices and lots of locations. It also doesn't charge administrative fees, and its prices are the same whether you order online or in the store (that's not the case for most companies). However, U-Haul also gets the lowest customer review scores in the industry.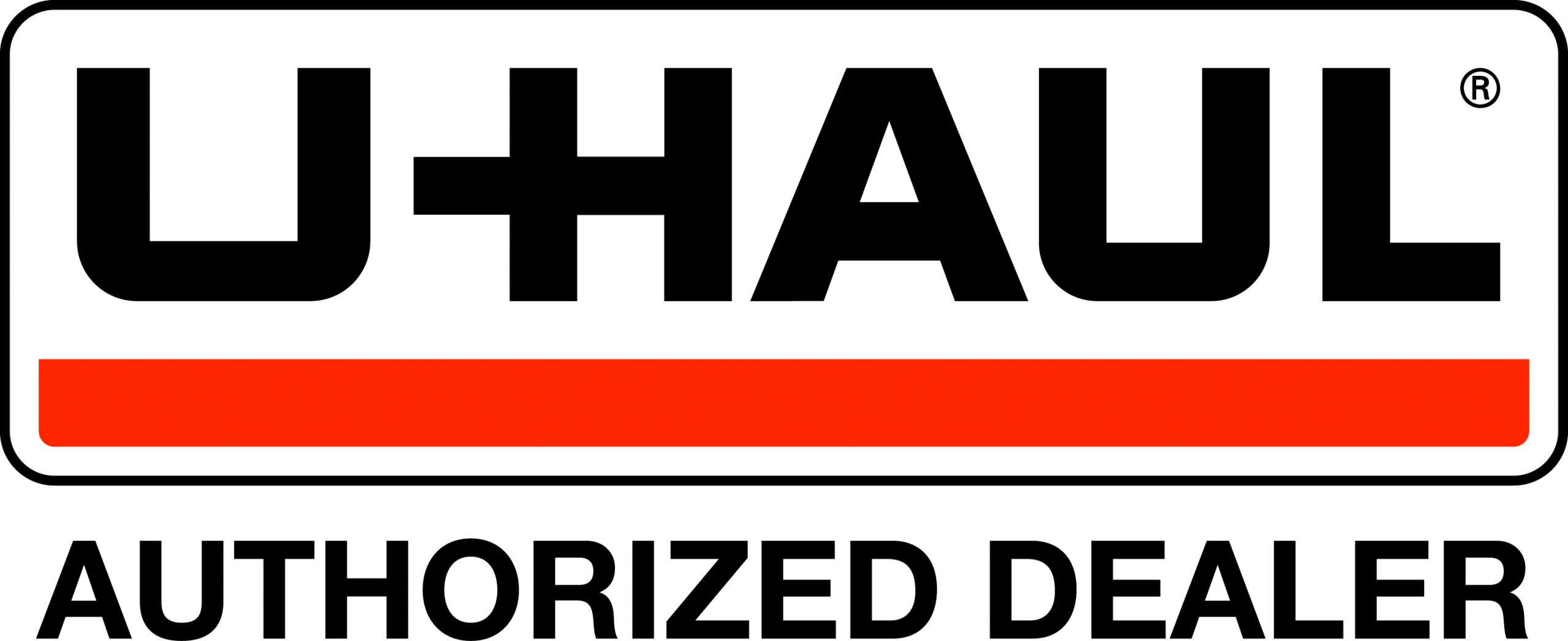 Low prices
No administrative fees
Identical online and in-store prices
Thousands of locations
Climate Controlled Storage
Climate controlled storage units keep your items protected from the weather and humidity. Facilities are kept between 65 to 85 degrees year-round. Learn more about climate control storage and if it's the right fit for you.
Outdoor / Drive-Up Storage
Outdoor drive-up storage units are easy to access and ideal for customers with frequent needs. Load and unload your belongings in and out of your car, truck or cargo van anytime during access hours. Learn more about drive-up storage options.
Vehicle Storage
Store your car, motorhome/RV, boat or other motorized vehicle. Options include indoor/outdoor, electrical outlets, dump/wash stations, and much more. Learn more about storing your vehicle at a U-Haul storage facility.
Commercial & Business Storage
U-Haul offers commerical storage solutions for large and small businesses in any market. Store extra inventory, work documents/files, materials and more.Learn more about how U-Haul can provide you a custom storage solution.
Storage Unit to Fit Your Needs
"What size storage unit do I need" is the most common question customers ask when renting a storage unit. With a variety of storage sizes to choose from, choosing the right one is important. Our size guide will help guide you to pick the storage size most appropriate for all your belongings. Locations may have varying size options, but the most common sizes found at all our storage facilities are listed below.
To get started, we recommend the following:
Make a list of all the items you plan on storing in your storage unit.
Determine whether your items will fit in a small, medium, or large storage unit. See descriptions below to start narrowing down your choices.
Review the measurements, videos, and other helpful tips on each page to determine which size is most appropriate for your needs.
Small Storage Units 0—50 sq. ft.
Free up some extra space at home with our small storage units. Ideal for storing seasonal decorations, items in between semesters, or for those looking to make room in a closet or bedroom at home. Sizes include storage lockers, and sizes ranging between 5′ x 5′ and 5′ x 10′.
Storage Locker
5' x 5′ Unit
5' x 10′ Unit
Medium Storage Units 51—150 sq. ft.
Our medium storage units are perfect for customers who need flexibility during key life events. Ideal for customers who are moving in between homes/apartments, remodel space at home, or looking to make space at home. Sizes range from a 5′ x 15′ up to a 10′ x 15′ storage unit.
5' x 15′ Unit
10' x 10′ Unit
10' x 15′ Unit
Large Storage Units 150+ sq. ft.
If you have an entire household's worth of items to store, a large storage unit is the perfect fit. These storage units are ideal for storing your belongings during deployment, in between home closings, or during a full home renovation. Sizes range from a 10′ x 20′ up to a 10′ x 30′ storage unit.
10' x 20′ Unit
10' x 25′ Unit
10' x 30′ Unit
Climate Control
Keeping Your Belongings Dry and Secure
Climate-controlled storage units are a feature mainly available at our indoor storage facilities. While some outdoor or drive-up storage locations may offer climate-controlled units, they are most commonly found in our one or multi-story storage buildings. Because these units are located inside a building, they are kept at a comfortable temperate range between 65 and 85 degrees, just like your home.
Why Get a Climate Controlled Unit?
You should consider getting a climate-controlled storage unit if you have items you'd like to protect from the weather and humidity. Non-climate rooms are perfect for items that you would store in your basement, garage or shed. However, items that are more delicate and sensitive to humidity and weather should be stored in a unit that has climate control. These rooms provide a consistent temperature year-round, protecting your belongings from extreme temperatures and harmful humidity.
What is Vehicle Storage?
U-Haul has the extra space you need. Vehicle storage solves issues with neighborhood parking ordinance and parking space limitations with the added security benefit of keeping your vehicle at a secure self-storage facility.
U-Haul locations have vehicle storage spaces that are up to 45 feet in length to accommodate any sized RV, boat or car. These spaces include enclosed, covered and uncovered storage spaces. U-Haul has the right vehicle storage for you, whether you have an RV, boat, car, pickup truck, ATV, project car, motorcycle or other vehicle.
Vehicle Storage Facility Features
Open vehicle storage
Covered storage
Indoor and enclosed storage
Valet parking*
*Note: Only available at select locations
What Do I Need to Bring to Rent Vehicle Storage?
Name of owner, license plate #, photo ID, make of boat/vehicle and proof of insurance.
Benefits of Using U-Haul For Your Vehicle Storage
Conveniently located, secure facilities
Electrical outlets*
Dump Stations*
Controlled Gate access*
24-hour access available – access your vehicle when you need to*
Well-lit facilities – lighting enhances security and makes parking easy
Wide aisles – easily maneuver your vehicles in and out of your storage space
*Select Locations
Types of Vehicle Storage
RV Storage
There are many reasons to store motorhomes, 5th-wheels and travel trailers. Motorhomes can get up to 45′ in length and more, which takes up a lot of space on your property. Many neighborhood ordinances do not allow extended RV & Boat parking.
Wide spaces are available, and can be helpful if you need to extend a slide out or want easier access to the coach. If you're looking for an enclosed or covered space for your RV, look for a storage space with a height of at least 14′. The 14′ height will accommodate most RVs along with roof mounted air conditioners, satellite antennas, solar panels, and other roof mounted accessories.
Car Storage
U-Haul has car storage spaces for any sized car, including coupes, hatchbacks, crossovers, SUVs and pickup trucks, extended RV & boat parking.
Common reasons for storing a car:
Not enough parking space at home
Traveling often
Winter vehicle storage
Project cars
More garage space
Extra security and protection from weather
Boat Storage
Need a storage facility you can trust for your boat? U-Haul has storage spaces that will keep your boat safe when you're not using it.
U-Haul boat storage facilities are the perfect solution for both long-term and short-term storage. Indoor and outdoor storage spaces are available for winter boat storage or when you need a place to store your boat between trips to the lake.
Most boats will need a vehicle storage space that is at least 20′ in length. A boat should also fit in a covered or enclosed storage space that is at least 14′ tall. The 14′ should be able to accommodate a boat with a wakeboard tower, speakers and other accessories. Consider the size of the trailer and motor when deciding on a boat storage space that best fits your needs.
Storage for Motorcycles and Other Motorized Vehicles
Many U-Haul facilities offer small vehicle storage spaces for your motorized vehicle. Depending on where you live, these motorcycles and motorized vehicles can't be used year-round, and need to be stored somewhere between seasons.
Small U-Haul vehicle storage units are perfect for:
Snowmobiles
Jet skis
Dirt bikes
Types of Vehicle Storage Units
Open Vehicle Storage
Open spaces are outdoor parking spaces for your vehicle at a storage facility. The storage facility will have an area on the property that is dedicated to vehicle parking. These dedicated parking areas may be paved, permeable ground cover, gravel, grass or a dirt lot.
Open outdoor spaces offer no protection from weather, so you may consider using a cover or wrap to provide protection from rain, sun, snow, etc.
Covered Storage
Covered spaces are also outdoors at a storage facility. These parking spaces have canopies under which you can park your car, truck, boat, RV or other vehicle. While covered storage is still outdoors, covered spaces provide protection from the sun, rain, and hail.
Indoor & Enclosed Storage
Enclosed vehicle storage spaces are indoors. Rent a personal storage space for your vehicle and avoid harmful weather like from the sun, rain, snow, wind, dirt and dust. Climate controlled and/or heated areas are available. Enclosed storage offers the most protection. These indoor vehicle storage areas are only accessible by the vehicle owners and facility staff.
There are many enclosed vehicle storage options. These spaces range from personal storage spaces for your vehicle, to parking your vehicle in a large structure such as a warehouse. In an open floor plan like a warehouse, your vehicle is parked alongside other vehicles in an indoor space.
These indoor storage spaces can be used for all types of vehicles, from RVs, boats, trucks, cars, motorcycles and more.