Are you planning about moving to Denver or simply have a vacation there? There are a lot of reasons why moving to Denver is so popular.
Though Denver is not considered as a mountain town, the city sits at the base of the Rocky Mountains just about 100 miles from the summit. Denver has a population of 478,221 and an average of $57,400 annual salary. Good life right? Let's dig it more about Denver, continue reading below.
Denver is known for its panoramic mountain view. blue skies and some of the most beautiful areas in the United States. It is Ranked #2 on The 50 best places to live in America. The natural beauty of the Mile High City is appealing, the reason why people are moving to Denver.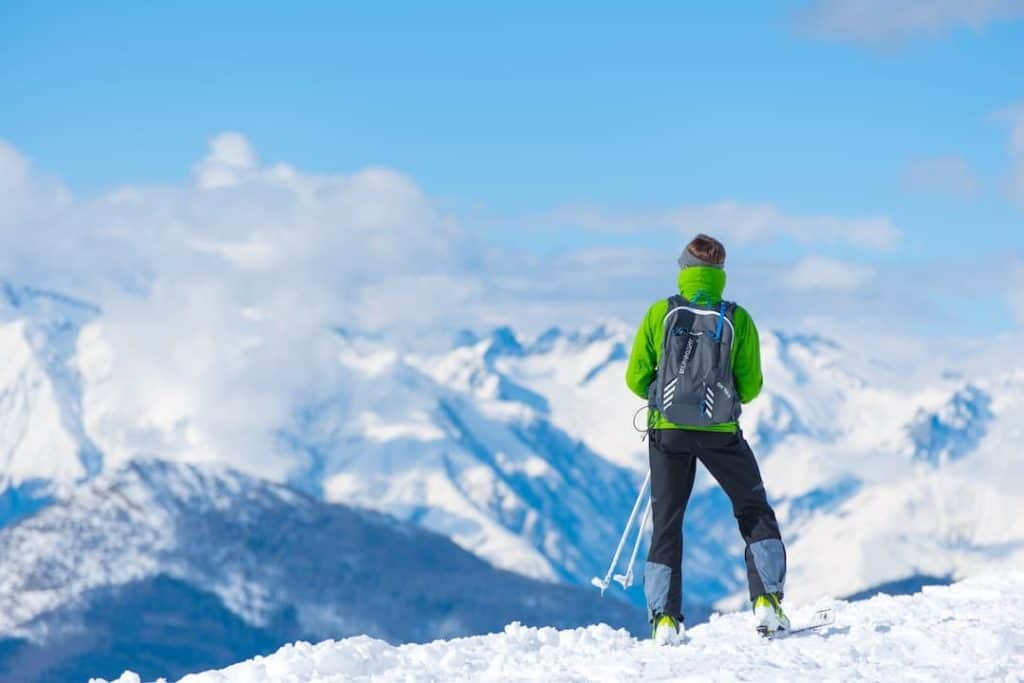 Denver Neighborhood
Sunnyside
Known for home goods stores, coffee shops, boutiques, and restaurants. Average home prices: in the $500,000s.
Platt Park
Known for walkable shopping centers, charming and lovely people, Fish Market, and South Pearl Street. Average home prices around $500,000.
Harvey Park
Known for modern and affordable mid-century architecture. Average home prices: in the low $400,000s.
Capitol Hill
Known for the affordable and convenient neighborhood, Colfax Avenue and home to the Capital building. Apartment rental is $1,519 (average)
River North (RiNo)
Known for bars, restaurants, trendy warehouse and street arts. Apartment rental is $1,727 (average)
With all the cool people, outdoor activities, and a thriving food scene, Denver has a lot to offer.
Over the last year, the Denver job market increased by 2.9 percent. According to studies, job growth will be at 45 percent over the next ten years, higher than the country average (33.5 percent). Denver resident's average income is $34,423 per year compared to the US $28,555 a year.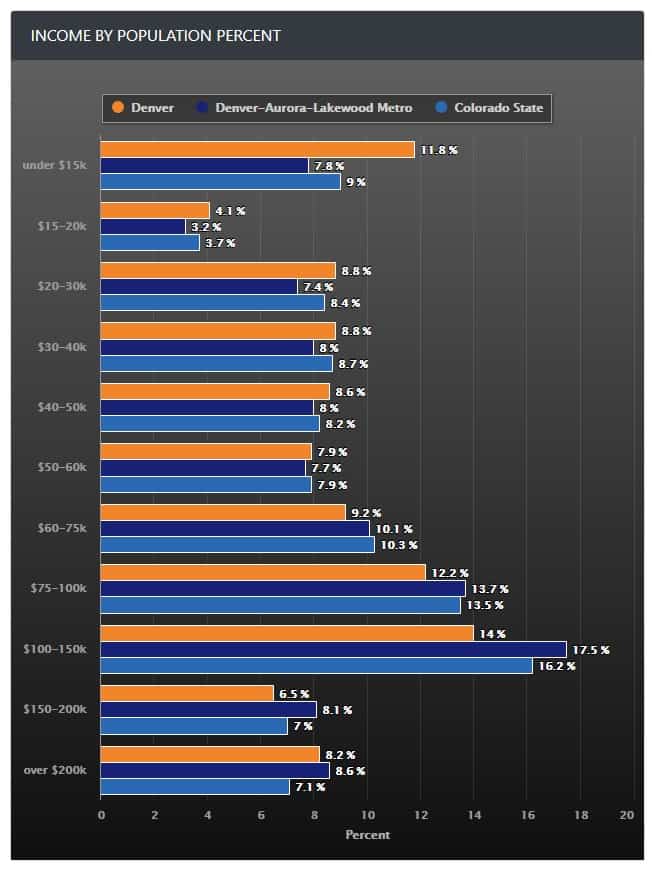 Cost of Living in Denver
Most people who are moving to other places hurdles is the housing cost. But not in Denver, it won't break your bank compared to other cities. It is relatively low on property tax and income tax is 4.63 percent. You will pay groceries about 4 percent less than the US average.
Economy in Denver
One of the fastest booming economy in the US may top companies has invested and settled in Denver. With an average of %57.773 median income, it is about 6 percent less than the US average.
Companies and Industries and Denver
Since its legalization, the Cannabis business brings more revenue each year. Agriculture is also big, it generates $5 billion a year in sales. Companies like Nutrien, Leprino Food, and Love Grown Foof are based in Denver. Aerospace companies such as Boeing Company, Northrop Grumman, and Raytheon are also located in the city. Google, HomeAdvisor, and Baker technologies and some of the biggest tech industries.
We hope you learned a thing before moving to Denver. Would you want to relocate here? You need a professional mover to help you with your move?
More Tips From Our Blog