So you're thinking of moving to Minnesota, well, you come to the right place. We have compiled a reference list of some of the things you should know before moving to Minnesota. Before we dig deeper, let's talk about Minnesota history first.
Thousand of years before Europeans arrived, The state was inhabited by missionaries, French explorers, fur traders, and various indigenous people. During the 19th and early 20th century, European immigrants from central Europe, Germany, and Scandinavia began settling to Minnesota. That is why, to this day, the state remains a center of Czech American, German American, and Scandinavian American cultures.
The state is commonly known as North Star State which came from the state's motto "L'Etoile du Nord" which means "Star of the North". Minnesota also called the "Land of 10,000 Lakes" because of the 11,842 lakes presence int he state.
Also, Read: Things to Know Before Moving to Wyoming
A Guide to Moving to Minnesota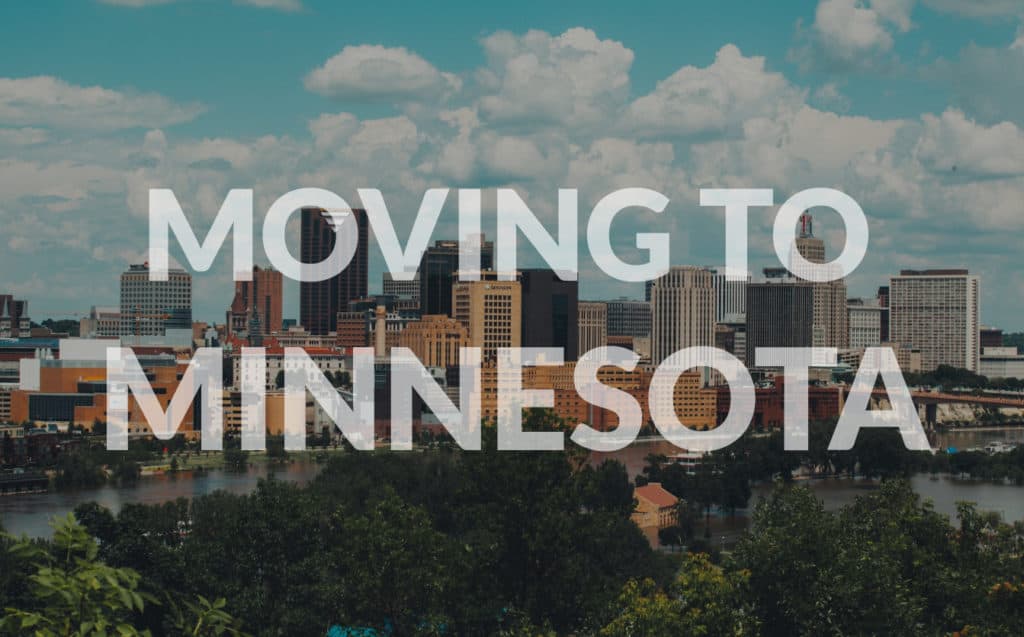 Housing in Minnesota
If you are moving to Minnesota for settlement or for a career, you might first consider renting or buy a house. So what is the housing market out here like? Well, The Median home value in Minnesota is $263,708, house market average listed ar $275,000 on average. If you plan to rent in Minnesota, the median rent is around $1,600 per month.
Cities Home Value
Duluth $152,900
Rochester $193,300
Saint Paul $196,600
Bloomington $245,600
Minneapolis $239,200
Brooklyn Park $218,300
Plymouth $335,400
Woodbury $315,200
Maple Grove $272,500
Apartments in St. Paul and Minneapolis, rented for $1,299 and $1,584 on average. Rents in the largest city saw a year-over-year increase of 2.6% or $40 since January 2020.
Minnesota Job Market
The state is one of the busiest major-metropolitan in the nation and it is home to 17 Fortune 500 Companies, meaning there are a lot of job opportunities in Minnesota. According to the Bureau of Labor Statistics, the unemployment rate in Minnesota is a low 3.1 percent. The minimum wage in Minnesota is $9.65 per hour.
17 Minnesota companies on the Fortune 500
UnitedHealth Group
Target
Best Buy
3M
CHS
U.S. Bancorp
C.H. Robinson
General Mills
Supervalu
Land O' Lakes
Ecolab
Ameriprise Financial
Xcel Energy
Mosaic
Hormel Foods
Thrivent Financial
Polaris Industries
Fastest-growing job fields in Minnesota
practitioner, massage therapist, credit counselor, home health aide, personal care assistant, operations analyst, nurse, and physical therapist.
The highest-paying jobs in Minnesota
general practitioner, dentist, OB/GYN, psychiatrist, CEO, nurse anesthetist, benefits manager, and architect.
Fun and Activities – Moving to Minnesota
Whether you are planning to spend your time in the lake or eating tasty salad, Minnesota has plenty to offer.
Saint Paul Winter Carnival – Minnesotan celebrates Ice Place, literally made of ice block which visitors can actually walk through it. The unique event also features a jigsaw puzzle contest, Vulcan Krewe, beer tastings, beer tastings, musical performances, art exhibits, and a torchlight parades.
Mall of America – Yes, it is located here. One of the biggest attraction destinations in the United States. Home for the largest indoor theme park in the country, 500 stores, and 60 restaurants. Some amazing features of the mall include blacklight mini-golf, the LEGO store, Nickelodeon Universe, Sea Life Minnesota Aquarium, FlyOver America, and Crayola Experience. This huge mall will leave your feet sore for days.
Minneapolis Institute of Art – The museum holds more than 80,000 works of decorative art, photography, textile, drawing, prints, and paintings. One of the largest museum in the country that holds more than 5,000 years of history.
Minnesota is a great place to live. The people are friendly, it's a state that offers high minimum wage, and the culture is amazing. The only con is that it gets cold in the winter season. If you're from a country of the state that doesn't have any of this that you really wanted, moving to Minnesota is good for you.
Ready to start looking for your new home in Minnesota? Contact us to ask about our Moving rates!