Wowmover.com gathered quotations and posed as consumers to assess cost, U-Haul's customer service, insurance coverage, and extra services.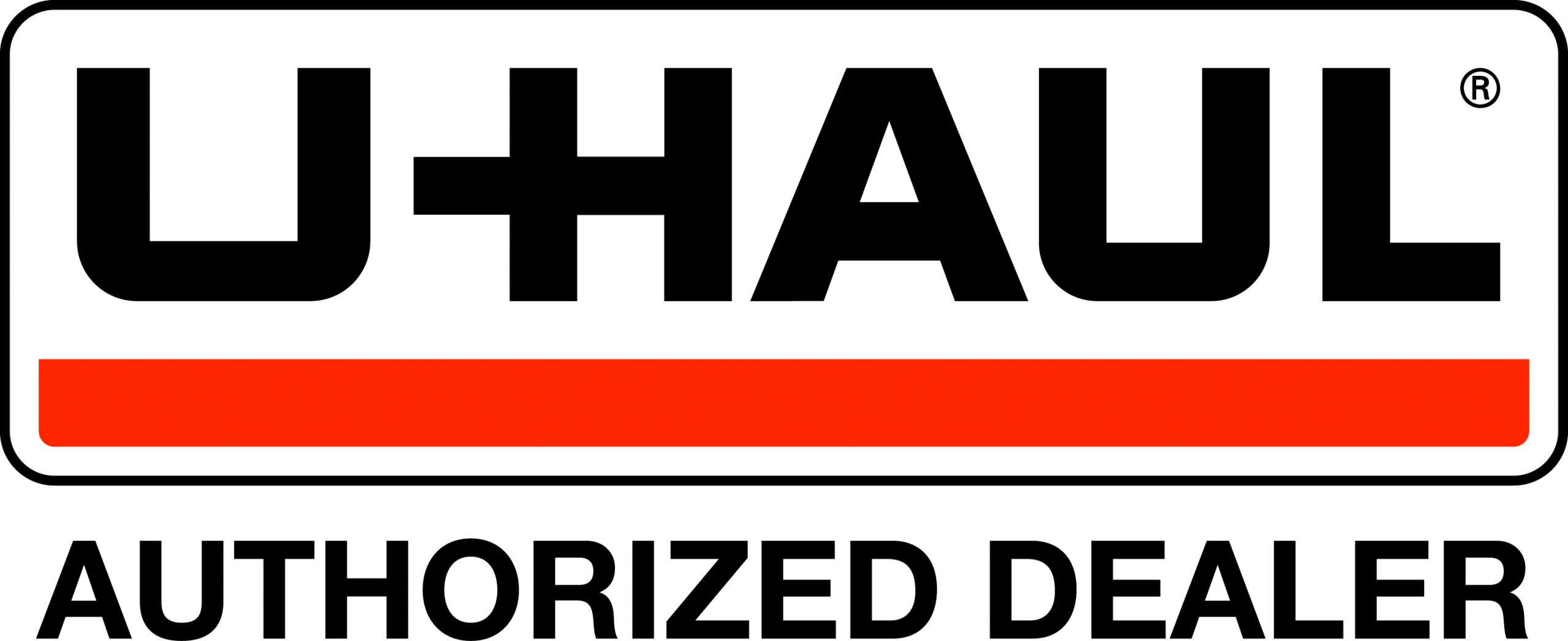 Widest availability
More size options than Budget or Penske
Widest availability
More size options than Budget or Penske
Help-for-hire available
Low—but not the lowest—prices
Few discounts
Terrible customer reviews
Infamously unreliable reservations
How much does it cost?
We obtained over a hundred quotations from the country's leading moving truck rental businesses in order to compare typical costs, and we discovered that U-pricing U-Haul's are reasonable but not the lowest.
We discovered that the average pricing for a local relocation (100 miles or less) with U-Haul is around $38.70 + $0.99/mile. Budget's average local pricing is $27.60 + $0.47/mile, whereas the industry average is around $169.65 + $0.73/mile.
U-average U-Haul's pricing for long-distance moves (more than 100 miles) is $1,945.68, Penske's is $1,944.92, and the industry average is $2,077.
So, while prices U-Haul's were never the lowest we observed, they were regularly considerably below industry norms.
Paying with cash?
If you're paying in Benjamins (or Washingtons), you'll need to put down a $100 security deposit for your rental vehicle and/or $75 for any trailer or towing equipment when you pick it up. (You will be refunded your security deposit when you return everything to U-Haul.)
Pricing
Here are some quotes we received for U-10-foot U-Haul's and 26-foot moving trucks to give you an idea of how much your move may cost.
| Move distance | Quote |
| --- | --- |
| 50 miles | $24.24 + $0.99/mile |
| 463 miles | $607.42 |
| 1,033 miles | $1,612.85 |
| 2,060 miles | $2,307.05 |
Data as of October, 2020. Prices do not include any add-on services or coverage options.
| Move distance | Quote |
| --- | --- |
| 50 miles | $47.38 + $0.99/mile |
| 463 miles | $829.56 |
| 1,033 miles | $3,387.69 |
| 2,060 miles | $3,032.49 |
Data as of October, 2020. Prices do not include any add-on services or coverage options.
Cost factors
Moving truck costs change often, making it hard to forecast how much your move would cost before receiving a quotation. Having said that, there are a few elements that can alter your U-Haul rental pricing predictably:
Your move date
When you book
Taxes
Mileage
Environmental fees
Add-on rentals and services
Moving coverage
What about gas?
U-Haul requires you to return your vehicle with the same amount of gas it had when you picked it up. If you return your vehicle empty, U-Haul will charge you the cost of the petrol plus a service fee. Take pictures of the moving truck's odometer and gas mileage before and after your journey so you can keep track of how many miles and how much gas you used in case you need to make a claim.
How your move date can affect your U-Haul price
Relocating truck costs are determined by supply and demand, so if you move when there are fewer people moving, your price will be reduced. Because late spring and summer are peak moving seasons in much of the country, relocating in the fall and winter generally results in a lesser price.
How your U-Haul price can change depending on when you book
Rental costs rise as more people reserve moving trucks, so reserving early means you'll get a better deal than those who book after you.
How mileage factors into your U-Haul price
U-Haul charges a mileage rate of $0.99 per mile for local rentals, which is computed and applied to your final payment after your move. The more you drive your vehicle, the more you'll have to pay.
U-Haul calculates mileage differently for long-distance rentals. U-Haul will assign a limited amount of miles you may drive your truck and charge you for those miles upfront, depending on how far you're traveling. You will be charged extra if you exceed your permitted mileage. Unfortunately, unused miles will not be returned if you drive less than your allowance.
Environmental fees
U-Haul levies a minor environmental fee ranging from $1 to $5 for each truck rental. This money is used by U-Haul to modernize its vehicles and facilities to make them as environmentally friendly as possible.
What will your price be?
Because truck rental costs are determined by so many factors, it is hard to forecast your precise cost.
Got money on your mind?
Many moving truck rental firms provide discounts to military personnel, seniors, and students. Some companies, such as U-Haul, may even connect you with low-cost motels throughout your relocation.
Coverage options
Moving insurance is optional, but U-Haul does not require it when you hire a vehicle. If you don't have it, you'll be responsible for any damage to your truck or personal goods.
U-Haul offers a variety of coverage choices, allowing you to pick how much protection you want to pay for.
Coverage comparison
Safetrip®
While Safetrip is listed on moving U-Haul's coverage page, it is more of a glorified roadside assistance package than a regular moving coverage plan. Here's a rundown of what's included:
Lockout services
Assistance if the truck gets stuck in mud or snow
Replacement truck keys
Trailer hookup assistance
Fuel services if the truck runs out of gas
Jump-start services
Safetrip costs about $5 on average, and while it doesn't give damage coverage, it's certainly handy to have for a lengthy drive across the country.
Consider paying for Safetrip even if you don't need other coverage.
Safemove
Safemove is U-most Haul's basic truck moving coverage. Here's what it includes:
Accident and theft damage for the truck
Accident damage for your belongings
Medical/life protection for you and a passenger
The actual cost of Safemove coverage varies per rental, but we've discovered that it costs around $77 on average, and U-Haul promises that it may earn you up to $80,000 in possible rewards.
Safemove Plus
Safemove Plus is exactly what it sounds like: Safemove plus a little something extra. It only covers the following topics:
All the coverage included in Safemove
Exclusion-free coverage for all accidental damage to the U-Haul truck
$1,000,000 in supplemental liability coverage
This additional coverage, as you might guess, comes at an additional premium. Safemove Plus typically costs around $132.
Safetow
If you rent a U-Haul tow dolly or moving trailer, you may add Safetow towing coverage. Safetow provides the following protection:
Damage waiver for a U-Haul trailer or towing device
Cargo protection
Medical/life protection
Safetow costs vary depending on what you're towing, and there are numerous degrees of cargo safety to select from, making an average price hard to determine.
Features and Services
Local moves
One-way (long-distance) moves
Rental trucks
Cargo, utility, and car/motorcycle dollies and trailers
Hitch installation
EZ-load ramps
Month-to-month storage
U-Box moving and storage containers
Packing supplies
Moving equipment rentals
Loading assistance and help-for-hire
Moving coverage
Storage is completely free! When you rent a local or long-distance truck or trailer from a U-Haul site, you may enjoy your first month of storage free.2 Think of it as free accommodation for your stuff while you settle into your new home.
Moving trucks
According to the U-Haul website, it is the only moving truck firm that works directly with vehicle manufacturers to develop its trucks exclusively for household moving. We cannot confirm or deny that U-Haul is the only moving truck company that does this, but the emphasis on home moving is evident in the design of U-vehicles. Haul's
Every U-Haul truck has a low loading deck, making it simple to pull large boxes and furniture into the vehicle from the ground. Furthermore, every U-Haul truck bigger than a 10-foot option includes an EZ-load ramp for a simple grade up into the truck's cargo space.
Every U-Haul truck features a low loading deck, making it easy to load bulky boxes and furniture from the ground. In addition, every U-Haul truck larger than a 10-foot option comes with an EZ-load ramp for a quick grade up into the vehicle's cargo compartment.
Every U-Haul truck larger than a 10-foot includes a "Mom's Attic," which is a tiny section of the cargo space located above the truck's cab. This section is ideal for transporting delicate things such as dinnerware and photo frames.
Cargo trailers
Every U-Haul truck bigger than a 10-foot features a "Mom's Attic," a small area of cargo space above the vehicle's cab. This area is perfect for carrying fragile items like crockery and portrait frames.
Cargo trailers are a better alternative than dumping your belongings in the back of a pickup truck if you're carrying a tiny load (such as a single room's worth of furnishings) or fragile stuff.
The following is a complete list of U-Haul cargo trailer sizes:
4 x 8 ft.
5 x 8 ft.
6 x 12 ft.
Utility trailers
A utility trailer is ideal for transporting outdoor furniture, irregularly shaped things, or hefty items that can withstand an open ride on the highway. If you need to transport an L-shaped sectional to your new home, a utility trailer might be ideal.
The following is a complete list of U-utility Haul's trailer options:
4 x 7 ft.
5 x 8 ft.
5 x 9 ft.
6 x 12 ft.
6 x 12 ft. (with ramp)
Car carriers
If you need to transfer your vehicle but cannot afford expert auto transportation, U-Haul provides trailers designed exclusively for cars and motorbikes. Its vehicle trailers can handle small to medium-sized automobiles and can store between 3,450 and 5,290 pounds depending on the one you rent (but probably not something as large as a RAM 1500).
Towing a car behind a U-Haul or personal truck can make driving up slopes difficult and time-consuming for certain people. This is only one of the numerous reasons why, while carrying your automobile is less expensive, it is significantly less convenient than shipping it. Check out our guide on Shipping vs. Towing Your Car for a complete cost/benefit analysis.
The following is a complete list of auto transport U-Haul's carrier options:
Tow dolly
Car carrier
Motorcycle trailer
U-Haul also sells trailer hitches, hitch balls and mounts, trailer wiring, and other towing accessories.
Do you need assistance maneuvering your trailer or dolly?
Tow hitches, trailers, and dollies appear to be simple devices, but if used wrong, they can cause costly and hazardous accidents.
Moving and storage container
U-Haul isn't only for do-it-yourselfers. You may rent U-U-Box Haul's moving and storage container if you want to make a hybrid move in which you load up and the pros drive.
The U-Box is 95 x 56 x 83.5 inches and can accommodate up to one room's worth of belongings, so you may need to rent more than one.
The U-main Box's disadvantage is that it is built of wood, which makes it less solid and durable than moving containers made of metal, such as those in our list of the Best Moving and Storage Containers.
What to know about.
Now that we've covered the basics of U-pricing Haul's and services, let's go a bit further into some of the company's more unusual features.
The most widely available moving truck company
U-Haul, as previously stated, has over 21,000 sites in the United States and Canada. This not only makes U-Haul the most widely available truck rental firm, but it also makes it several times more accessible than its competitors.
To put this in context, Penske has over 3,200 sites worldwide while Budget has over 1,600 in the continental United States.
This broad availability can help you as a client in two ways: it can save you money and make your relocation more convenient.
How U-Haul's availability can save you money
Moving truck rental fees, as previously said, are determined by supply and demand. As a result, a moving truck business with more facilities and trucks in a particular region may provide better pricing.
This pattern was clearly seen in our price investigation. Remember that U-costs Haul's were not the lowest; Budget offers lower average pricing for local moves and Penske has lower prices for long-distance moves. U-pricing, Haul's on the other hand, were among the lowest, and they were usually far lower than industry norms.
Furthermore, because U-Haul is so widely available, you're likely to find a rental site close to both your old and new homes. As a result, if you're relocating locally, you can save money on the miles you'll use picking up and dropping off your vehicle.
How U-Haul's availability can make your move more convenient
Aside from saving you money, having U-Haul stores near your old and new homes is clearly more handy. You generally don't want to travel any more than necessary, whether you're moving locally or long distance. U-massive Haul's network of sites virtually assures that you won't have to go far to pick up or drop off your moving truck.
Are you planning a long-distance road trip?
If you're travelling a long distance with a moving truck, you'll need a good road trip strategy to keep you and your family safe and engaged throughout the long hours on the road. We can assist you with this. For entertaining ideas, money-saving advice, and safety considerations, read our guide to organizing your moving road vacation.
It has the most services of any moving truck company
U-Haul offers considerably more services than any rival, thanks to its large number of trucks, wide array of dollies and trailers, and add-on services such as storage and moving labor.
Some of these services, such as U-Box, may not be required for your relocation. U-Haul, on the other hand, adds one-stop shopping convenience to DIY moving by providing clients with access to all of these distinct add-ons and amenities.
U-Haul has everything you need for your relocation, whether it's a truck and trailer, a storage facility, or simply a few moving boxes.
It has terrible customer reviews
Unfortunately, low rates, a large range of services, and an outstanding menu of offerings cannot compensate for poor customer service. U-Haul customers describe being deceived and abused by the corporation in alarming numbers in reviews on platforms such as Yelp and Google Reviews.
Unreliable reservations
One of the most prevalent complaints from customers is that U-Haul does not respect reservations. Some customers have reported having to make do with alternative trucks U-Haul had available rather of the trucks they reserved, while others have had to pick up their trucks at different places than intended.
In some severe circumstances, clients have reported being left without a truck on moving day or having their arrangements canceled by U-Haul.
Instead of a reservation guarantee, U-Haul will reimburse $50 to clients whose bookings it is unable to complete as scheduled. However, some consumers have reported being cheated out of their $50.
To be fair to U-Haul, we have seen similar unsatisfactory conduct from other moving truck firms. Furthermore, moving truck supply is frequently dependent on customers returning vehicles on time, thus it isn't necessarily the company's responsibility if your truck is unavailable.
The sheer amount of U-Haul customers with unmet bookings, on the other hand, is cause for alarm, and it's something to be aware of when renting from U-Haul.
Other customer service issues
In addition to reservation issues, U-Haul customers claim that they were charged unjustly, that they couldn't reach the company's customer support when they needed assistance, and that their vehicles were in poor condition at the time of collection.
These are frequent complaints for other moving truck rental firms as well. In general, you should always take customer evaluations with a grain of salt because individuals are more inclined to leave negative than positive ratings.
Having said that, the number of U-Haul customers who have reported unfavorable experiences is significantly more than the amount of negative evaluations for most other truck rental firms. Is this to say you should never use U-Haul again? No, not always. However, if a firm with a stronger reputation, such as Penske, is accessible in your region, it's generally a better bet.
How does U-Haul stack up against its competitors?
U-Haul is typically the finest moving truck rental provider in terms of availability. However, two of its main rivals, Penske and Budget, provide lower costs in specific cases. Check out these guidelines to discover how these firms stack up against U-Haul:
Budget vs. U-Haul
Penske vs. U-Haul
FAQs
Does U-Haul have unlimited mileage?
No. U-Haul charges a $0.99 per mile mileage fee for local relocation. This mileage fee is determined once you return the moving truck and is applied to your final bill. U-Haul predicts the number of miles you'll need to travel and charges you for them up advance for long-distance relocation. You will be charged extra if you exceed the permitted kilometers.
How much does U-Haul charge per mile?
U-Haul costs $0.99 per mile for local moves. We estimated that U-long-distance Haul's prices average out to around $1.60 per mile. This long-distance fee is based on our own price research, not a U-Haul official rate.
Does U-Haul charge per day?
In a way. U-Haul advertises that a 10-foot truck starts at $19.95 a day for a local move, but does not specify whether larger vehicles have higher daily prices. U-Haul estimates how many days you'll need to travel to your new home for long-distance relocation and then lets you hire the truck for those days. If you exceed that time limit, you will be charged late fees.
If you know ahead of time that you will need to extend your term, you can prepay $40 each day to prevent late fines.
The cancellation policy of U-Haul
U-Haul allows you to cancel your reservation without penalty up to 24 hours before collection.
How old do you have to be to rent a U-Haul?
Customers must be at least 18 years old to hire a moving truck from U-Haul. To hire a trailer, you must be at least 16 years old. Before renting moving equipment from U-Haul, tenants must produce a valid driver's license.
Other moving truck rental picks
Want to know how U-Haul stacks up against its competitors? To obtain the whole picture, read the following reviews:
Penske Truck Rental
Budget Truck Rental