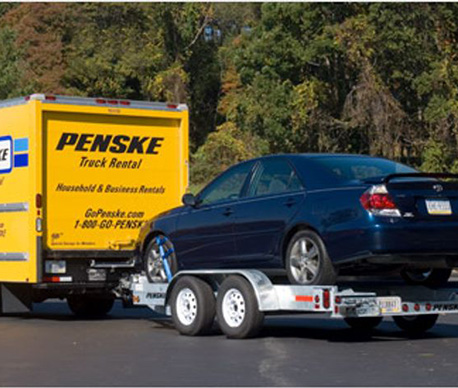 4 Stars
1. Penske Review
Unlike U-Haul, Penske has a great reputation for customer service and transparency: It makes good on the features and benefits it advertises. Basically, what you see is what you get when it comes to Penske, and that's something few moving companies can claim.
For example, Penske guarantees reservations for your preferred truck size and pickup location. Other companies may offer this—but only at an added cost.
Our only complaint? Penske rents car trailers but doesn't offer other types of moving trailers. Plus, it doesn't allow you to tow its trailers behind anything other than a Penske rental truck.
Get Free Quote
(866)883-6921