Moving to Florida is something for everyone, from art, beaches, and impressive stadiums. No wonder why Florida is one of the most population in the United States. Whether you are chasing the warm beach weather or choose to stay at a low cost of living, you still need to do some research.
Being a diverse state from its two halves North and South, Florida attracts a lot of people. Since there are a lot of places and events happening here, it's no wonder why tourists are lured to the Sunshine State. Here are some of the things you need to know about moving to Florida.
Also, Read: Relocation Guide 2021: Moving to Gainesville, FL
Reasons Why Moving to Florida is a Great Idea!
RELATED: 5 Best Interstate Moving Companies of 2020
Warm weather in South Florida
Florida enjoys warm weather paired with a beautiful white beach around the state. Tourists and locals come here to enjoy the sun and sand. If you like to go out a lot in the sun, then Florida is a good option for you. But, knowing that the southern side is lying in the sea, hurricanes are always coming up to you. You are obliged now to check on the weather updates especially during hurricane season. You should also read about calamity risk management just to be sure, that when you are caught up, you will somehow survive.
Nightlife happens here
Aside from Cancun, Mexico, Daytona is another host of the infamous "Spring Break". So if you love to party, this is the right place for you. You can enjoy different activities like dance clubs, sports bars, coffee shops, billiards, and game rooms, you name it, it's here. Socialize with tourists from around the world.
South Florida is not as South as you think
The culture here is not Southern Americana. It is largely influenced by Latin culture that is brought by people who live here. The accent and the way people speak is also not similar compared to from southern states. Food is also different, like its culture, a lot of Latin taste with a mix from different cuisine around the world can be found here.
Taxes are low
We know this is good news for you. And yes, state income tax does not apply here. Add to that one of the lowest costs of living and you got the perfect combination. But of course, there's always a drawback. Gas taxes here are higher though, so you might want to reconsider getting a car or living far from work.
Related: Cheap Internet in Florida
Here are some things you should know if you are moving to Florida. If you think that this is the place for you, then come on down south and enjoy the sun in the Sunshine State.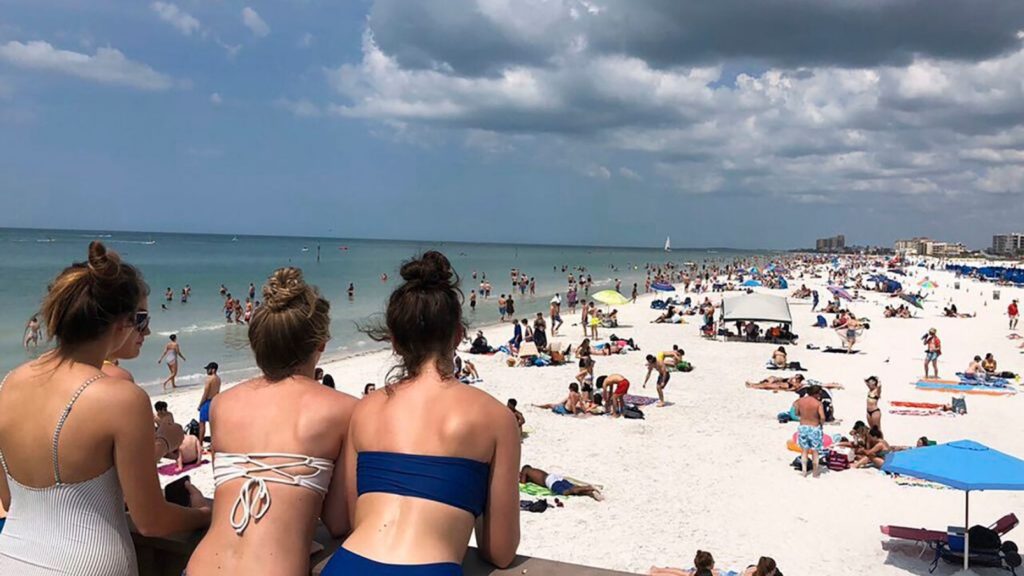 If you really want to go move into Florida, make sure to consider why will you fit in, can you handle the state's population? Can you sustain your everyday living? Take time to process that might affect your daily life. Here, we are going to share what are the pros of living in Florida and why it is one of the best places to live.
Exceptionally warm and sunny weather
No state income tax is a major perk
Living in Florida won't break the bank
The sports culture is extraordinary
World-class beaches
Discounts to the local attraction for residents
Communities dedicated to retirees
Home to a plethora of delectable dining options
If you decide moving to Florida your new home, give us a call and we are happy to help you. Living in Florida is like a vacation. From beaches, theme parks, and attractions mean there are hundreds of vacations. Head over to our Moving Search page to find and book for the best moving company that suits your needs. We have a list of trusted, proven and reliable moving companies.