Planning of moving Michigan? Before packing your belongings, check out our list of 10 things you should know before moving to Michigan. The state is located in the Midwestern and the Great Lakes region of the United States. With a population of just under 10 million people, Michigan is the 10th most populous state in the US.
The largest city is Detroit and the capital is Lansing. The state consists of two peninsulas, the mitten-shaped Lower Peninsula and the Upper Peninsula. It was first occupied by Native American tribes thousand years ago and inhabited by French explorers and Native Metis.
Also, Read: A Guide Moving to West Virginia
Moving to West Virginia? Well, before singing country roads take me home, let's find out what is the states to offer first. [read more]
Things to Know Before Moving to Michigan
1. You can see the Northern Lights
When the night's condition is optimal, sometimes you can see the Northern Lights. You can go to Lake Superior for the best view.
2. Steady Population
Between 2000 and 2010, Michigan was losing population. Today, the state's population is growing fast and stable. It increased by 0.4 percent between 2010 and 2016 according to United State Census Bureau.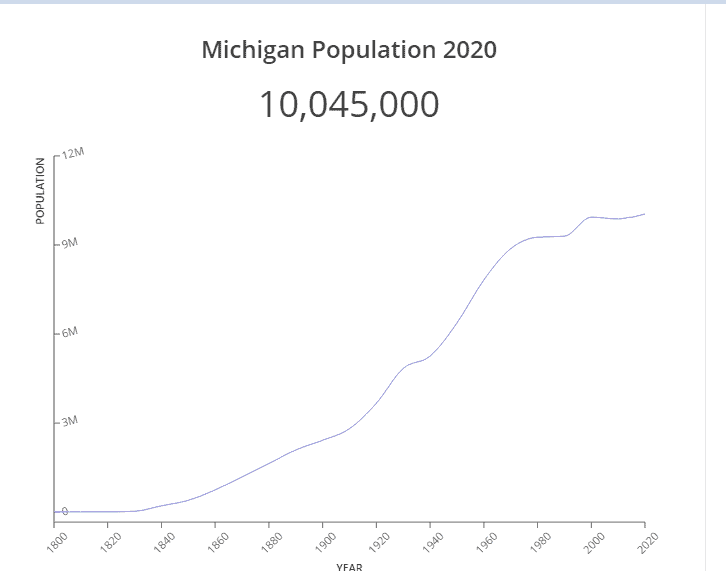 3, Crafted Beer is Thriving
Crafting beer in the state is growing. Some of the most well-revied and most beloved beer in the United States come from Michigan. To those who love beer, moving to Michigan is a great idea. All the fun things about beer are happening in Michigan.
4. Scenic Lighthouses
Michigan had so many large lakes, having a a lighthouse is important. Many of Michigan's lighthouses are open for tours, if only seasonally. Others are home to bed and breakfast lodging or museums.
5. Covered Bridges
Covered bridges take us back in time to when life wasn't so fast-paced when we could appreciate the fine craftsmanship and slow down. It is great to take photos that give that old-time feelings.
6. Beach exist in Michigan
If you are looking for a beach to relax and spend a vacation in Michigan, you need to visit Lake Superior, Lake Michigan, and Lake Huron. The state may not border but they do have fine beaches. The best beaches to visits are; Empire Beach, Grand Haven, Orchard Beach State Park. Sleeping Bear Dune National Lakeshore, and Manistique.
7. Affordable Homes
Between 2000 and 2010, Michigan's population declined. Detroit area hit the foreclosure crisis at that time. It turns house market over-supply and house market price goes super low. The current Median Home value as of the moment is $176,977 and the Median rent price is $1,150.
8. Michiganders loves Sports
Detroit Tigers, Michigan Football Team, and the Detroit Lions, both college level and professional are huge in the State. It is home to a professional sports team like the NBA, NFL, MLB, and NHL.
9. Top Notch Public University
If are moving to Michigan and become a resident, they will qualify your children and you for lower tuition fee. University of Michigan is one of the most highly regarded and top-rated public school in the United State.
10. Michigan has two parts
As we mentioned, The state consists of two peninsulas, the Lower Peninsula and the Upper Peninsula.
If you are moving to Michigan, keep this list in mind. To ensure a successful and safe move, we compile a list of the best interstate moving and storage companies to narrow down your search.
Moving To Michigan?