After assessing the cost of a move, it's also important to consider the service that comes with a particular moving, storage container, or DIY moving storage solution. Although DIY storage containers delivered to your driveway are typically less expensive than hiring a full-service moving company, you may end up spending more money in the long run when factors like convenience, stress, time and potential damage to sentimental furniture and other belongings are taken into account.
One of the biggest disadvantages of DIY relocating is that you have to perform all of the work! Aside from the aches and pains that an unskilled person may face hauling boxes and heavy furniture on moving day, there are many hours spent packing, loading, coordinating delivery dates, and unloading that a professional full-service moving company can help you to save time and money.
Wowmover moving service can help and plan your upcoming move, provide same-day packing, loading, and delivery options depending on where you want to go, and do so at prices that are often only a few hundred dollars cheaper than the DIY storage container option when compared to the full service moving option. On moving day, our movers enter your home, protect the walls and floors with protective materials, pack all of your belongings into professional corrugated moving containers, pad wrap all of your furniture, crate fragile items with custom moving crates, and meticulously load each one of your belongings as if it were their own.
Useful Topics: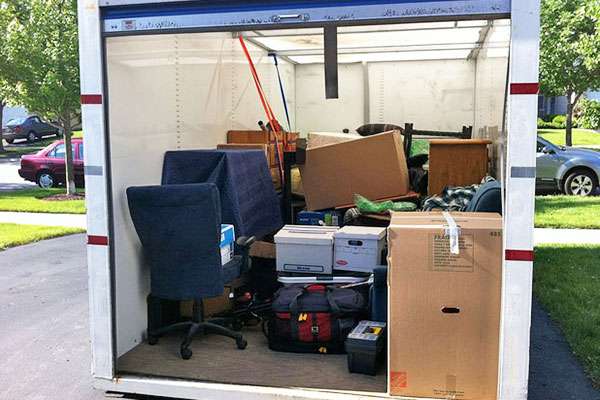 We begin delivery arrangements after our moving crew has loaded everything you've requested onto the moving trucks. If you want transit storage, we can accommodate you at one of our numerous warehouses around the United States. With the DIY storage container moving, your service starts and finishes with the container's pick-up and delivery. We consider factors like move-in dates, truck accessibility at destination, unloading, and unpacking, dunnage disposal, and, of course, if something goes wrong with your furniture while in travel, we assume full responsibility for any damages deemed our fault, giving you moving insurance and peace of mind.
One benefit of DIY storage container moving options is the inexpensive cost of the container. The actual moving and all the stress of planning a move, packing, and getting moved in and out by specific dates, which a full service moving company provides, can make all the difference in deciding whether to save a few dollars and move or spend a few extra dollars and know your move will be handled professionally and without issue from the start.
Give us a call if you're planning to move soon. Year after year, we assist family after family with their relocation. We can also relocate you

Related Articles: