PODS Moving Cost, Container Types, and More: In comparison to competitor companies for long-distance container movements, PODS pricing can also be higher, but it's more convenient. For self-packing moves, Portable on Demand Storage (PODS) gives you convenience. more than other storage companies out there. It provides a good range of container sizes, and the pods' moving costs are reasonable. If you plan your move months in advance, the availability of containers is not a problem.
PODS is first known to start the storage and container services, which enables movers to self-pack belongings into containers that are then transported to the destination.
Since 1998, the company has been in the game of container and storage, making it one of the most established companies out there.
For people who want to take their time to move, PODS is fantastic; if you need storage before, during, or after your move it is a budget-friendly moving choice.
But PODS may not be the best choice for you unless you know your moving plans a month in advance of your actual moving day. Containers tend to be booked months in advance of when they are needed. For long-distance moves, PODS does not offer online quotes. It also tends to be slightly more costly for long-distance moves than other container companies.
Also, Read:
Two Men And A Truck Moving Rates, and Cost
What to Expect from Storage Unit Prices

PODS moving cost cross country is less expensive than moving trucks. It is several hundred cheaper according to research than moving with trucks cross country. But pods moving and storage trucks are more affordable for a short distance than PODS. 
PODS (Portable On Demand Storage) is one of the best moving container companies. You can always choose whether you load boxes by yourself or hire professional packers from cheap moving companies when packing your belongings. You can load everything including furniture but it depends if it fits. Make sure to load everything perfectly. You need to consider shapes, sizes, weight limits, etc. (Read: The Ultimate Guide to Storage Unit )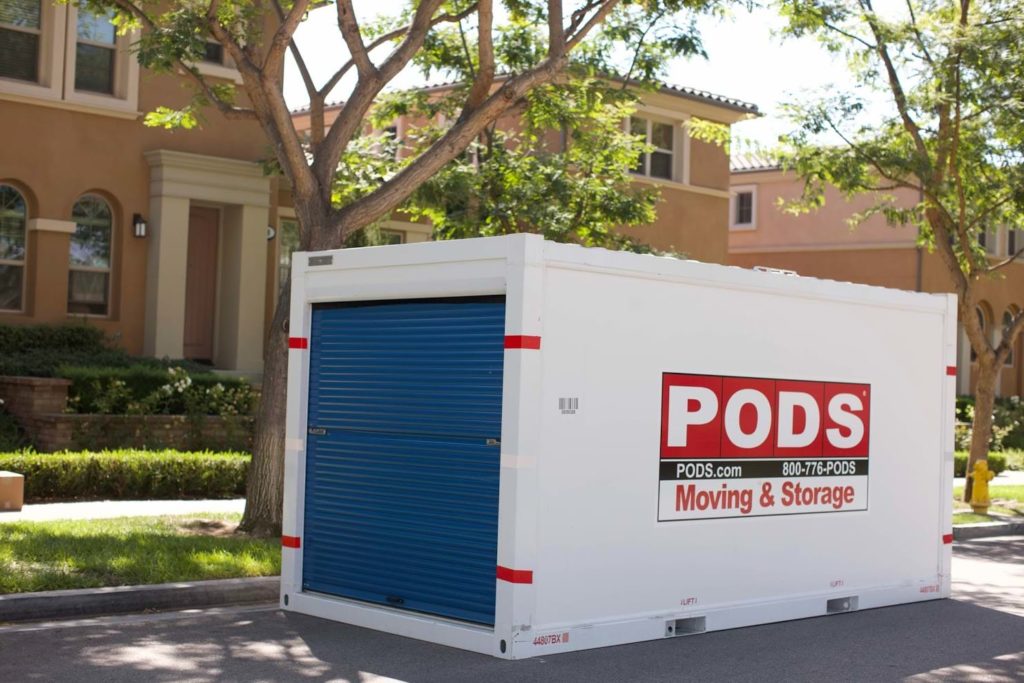 Get A Free Quote for PODS
Get a free quote for all your moving needs right now with Wowmover. Best Interstate Moving and Storage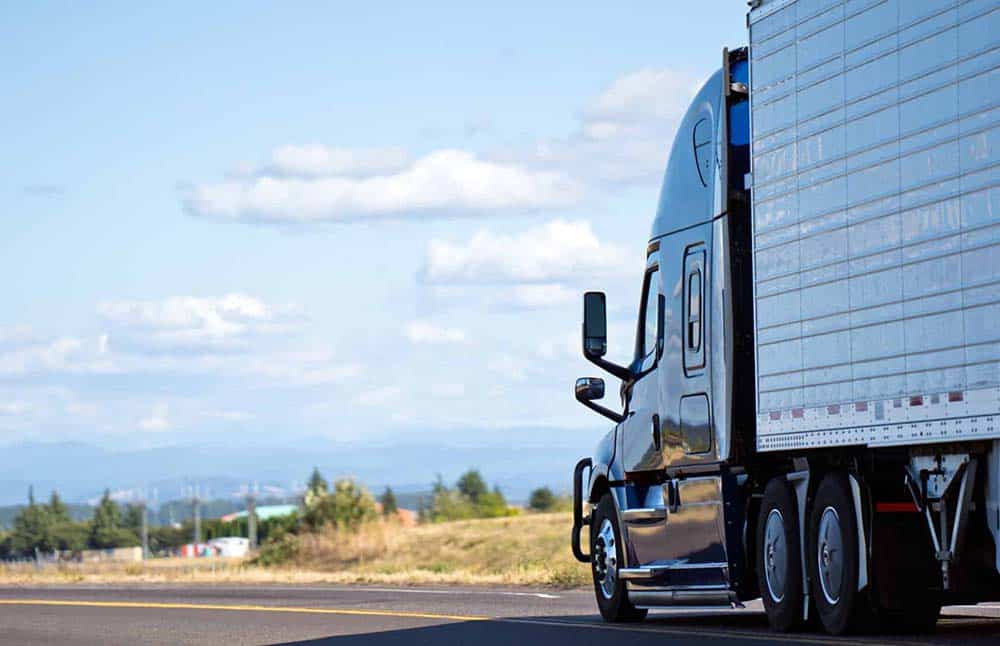 Check also: Best Moving Companies Long-Distance: Find the Right One
Moving to Another State? Check out our list of the Best Interstate Moving Companies
You can rent a pod container on a month-to-month basis only. It always depends on your contracts. You can keep it as long as you want, but they will continue to charge you for moving costs. You can keep it in your home or at a secure PODS storage facility.
Pods moving and storage for local moves are usually between $299 to $499, and an average of $1,237 to $2,999 for long-distance moves.
PODS moving cost is based on many factors, such as time frame, the season of the year, how many containers you need, the size of the container, and distance. Request a quote here for a more accurate estimate.
Moving to Soon?
Find and compare movers near you. Filter by location and services offered to find your next mover in seconds.
How Pods Moving Cost Calculated?
How much does a PODS cost to move? There are different factors that calculate the pod price, Here are the factors;

Relocation distance
The season and timeframe of your move
How many containers are needed and what size?
Are you storing the container at the PODS facility or driveway?

PODS MOVING CONTAINER TYPES
16 FOOT CONTAINER
It measures 16 feet x 8 feet x 8 feet. This is the largest portable container they offer. Ideal for a home with 3 to 4 rooms. It can move and handle the bulkiest item and has wide space.
12 FOOT CONTAINER
It measures 12 feet x 8 feet x 8 feet and is a medium-sized portable container that can handle medium-sized moves, such as homes with 3 or 4 rooms or apartments.
7 FOOT CONTAINER
It is the smallest portable they offer, but that doesn't mean it's not effective. In fact, it measures 7 feet x 7 feet x 8 feet and can fit two king-size mattresses, a refrigerator, and two sofas.
Understanding the Factors Influencing PODS Cost
When it comes to calculating the cost of using PODS for your move, several factors come into play. It is important to consider each of these elements to get a clear understanding of the overall expenses involved. Let's dive into each factor in detail:
1. Distance of the Move
The distance between your current location and the destination is a crucial factor affecting the cost of PODS. Typically, the longer the distance, the higher the transportation charges. Whether you are moving locally or across the country, it is important to factor in the mileage when estimating the cost.
2. Size and Number of PODS Containers
The number and size of PODS containers you require will directly impact the cost. PODS come in various sizes, and the number you need will depend on the volume of belongings you plan to move. It is recommended to assess your possessions and consult with the PODS provider to determine the appropriate number and sizes of containers required.
3. Duration of Container Rental
The duration for which you need to rent the PODS containers also plays a significant role in determining the cost. Different PODS providers offer various rental packages, allowing you to choose based on your specific requirements. Longer rental periods generally result in higher costs, so it is essential to plan accordingly.
4. Additional Services and Features
PODS providers often offer additional services and features that can enhance your moving experience but may also add to the overall cost. These can include services such as loading and unloading assistance, climate control options, and packing supplies. Assess your needs and budget to decide which additional services are worth the investment.
5. Seasonal Factors
Seasonal factors can affect the cost of PODS as well. Moving during peak seasons or holidays may lead to higher demand for containers, potentially impacting the pricing. It is advisable to consider the time of year when planning your move and booking PODS services in advance to secure the best rates.
How to Optimize Your PODS Moving Cost
Now that you understand the key factors influencing the cost of using PODS for your move, let's explore some strategies to optimize your expenses:
1. Declutter and Downsize
Before renting PODS containers, take the opportunity to declutter and downsize your belongings. The fewer items you need to move, the fewer containers you will require, ultimately reducing your overall costs. Consider selling, donating, or disposing of items you no longer need to streamline your moving process.
2. Plan Your Move Well in Advance
Proper planning is essential to secure the best rates and availability for PODS containers. By booking your containers well in advance, you have more flexibility and can potentially take advantage of early bird discounts or promotional offers. Avoid last-minute reservations, as they may limit your options and result in higher costs.
3. Compare Multiple PODS Providers
Research and compare different PODS providers to find the one that offers the best combination of services and prices. Take into account customer reviews, reputation, and the specific features provided by each company. Request quotes from multiple providers and evaluate them based on your requirements before making a decision.
4. Pack Efficiently
Maximize the space within your PODS containers by packing them efficiently. Use appropriate packing techniques, such as stacking items securely and utilizing every inch of available space. This will help you optimize container usage and potentially reduce the number of containers required, resulting in cost savings.
Recommended resources :
We've put together several guides and tips to help with your move.