A car shipping costs around $1,290 to ship, but this is an estimate. Truck rentals (known as carriers) bid on your cargo at auto shipping companies. Prices can vary based on criteria such as the size of your car, the distance traveled, and how busy the route is. Which is to say, the quote you receive from a car shipping firm is its best estimate of the ultimate price.
Related:
Car Shipping Tips: 5 Ways To Save Money!
Things to Remember When Shipping a Car
Open transport is your cheapest option
An open carrier is always the cheapest way to ship your car. Enclosed auto transport is around $420 more expensive per trip for the same car type and distance traveled, according to our analysis.
The majority of individuals do not require enclosed transportation. Customers with custom cars should choose this premium shipping option
Longer travels are more costly.
Rising gas prices annoy everyone, particularly truck drivers. In general, the longer a carrier transports your car and the more fuel it consumes, the higher the cost.
The farther your car goes, the more it will cost to ship it. The average cost of shipping a car less than 500 miles is around $780, while a cross-country trip costs over $1,590.
Bigger vehicles cost more to ship
When looking for an engagement ring, you'll discover a harsh reality: larger diamonds cost more. Car shipping is also the same way.
Each increment up in vehicle size from a sedan to an SUV to a truck adds around $150 to the cost.
Car transportation costs are influenced by the size of your vehicle. Larger automobiles take up more space on the transport truck, while heavier cars are less fuel-efficient. Both have an impact on the final price.
As a result, smaller vehicles such as the Kia Sportage, Honda CR-V, or Ford Escape are far less expensive to ship than heavy-duty trucks such as the Chevrolet Silverado, Ford F-150, or Ram 1500.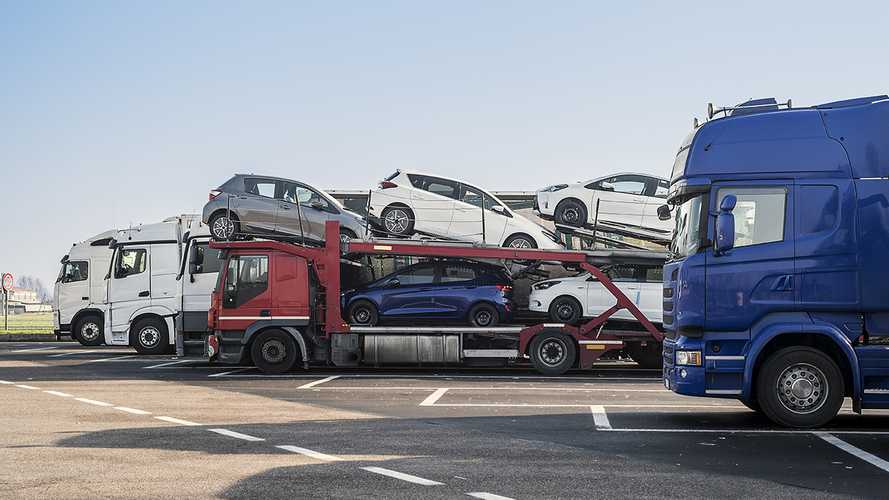 Why car shipping costs is different?
Have you ever struggled to locate your boarding gate on a busy airport's departure board? The times on the board appear to change as quickly as you blink, making it impossible to know where you should travel.
Car shipping prices don't vary that frequently, but they do vary frequently enough to cause confusion.
There are two reasons for this:
Bookings are made through a competitive bidding process. Auto transport brokers put you in touch with vehicle transportation companies who compete for your money. Brokers will then contact you with the carrier who has volunteered to handle the service for the least amount of money (usually). You'll receive a better rate on certain days than others because auto transportation is a supply and demand business.
There are numerous cost things to consider. Your pricing may vary depending on the size of your vehicle, the distance it travels, and even the time of year. These parameters are used by carriers to determine how much to charge.
As a result, the price you see now might not be the same one you get next week—or even today. However, if you understand how your price is calculated, you may take efforts to improve your situation.
How does bidding for auto transport work?
When you contact a car transport broker, the process of making a reservation begins. You inquire about the price, and the broker responds with a quote. It then invites carriers to submit bids for your shipment.
If a vehicle transport firm enters a price of $1 for cross-country transportation into the computer, it is theoretically cheaper than the competitors. However, no truck driver in the world will take that job.
A carrier, on the other hand, might bid $2,000 on the task. Another firm may see this and offer to ship your vehicle for $100 less. And so forth.
The bidding process continues until the auto shipping broker selects a car carrier, which normally happens about a week before your vehicle is due to be shipped.
Experienced firms understand what the market is likely to pay for auto transport, so they can typically give you an estimate that is near to what you'll spend in the end.
Companies with a poor reputation are only interested in your business. They'll offer you deals that appear to be too good to be true. They've already accepted a nonrefundable deposit by the time you learn it'll cost extra (sometimes hundreds of dollars).
Car shipping costs can feel a little like the Wild West, but finding a respectable company at a reasonable price is possible. All you have to do is know where to look.
Get your instant Free Quote Now
Related Articles: