College Hunks Hauling Junk and Moving have 124 franchise locations across Canada and the United States. The company provides moving services from start to finish, the reason why College and Hunk is one of the best moving companies available today.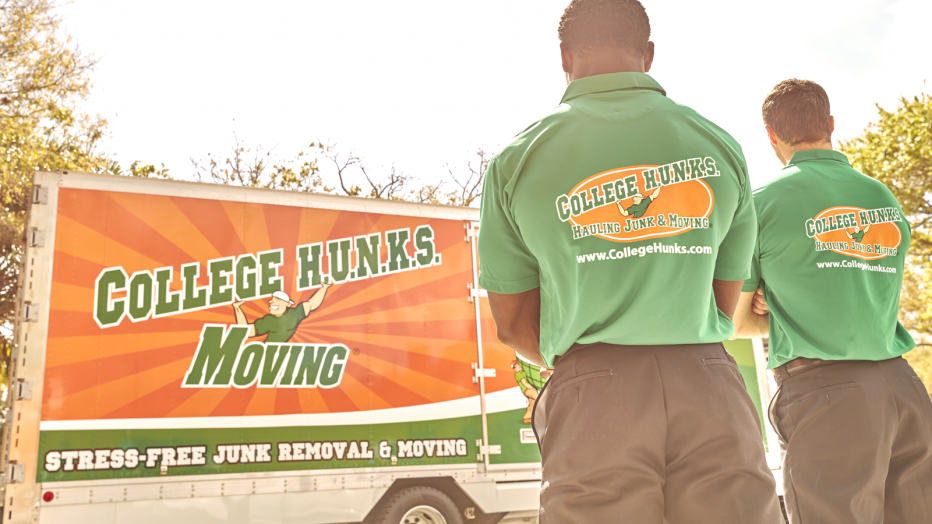 Why We Love College Hunks Hauling Junk and Moving?
College Hunks Hauling Junk and Moving specialize at long distance, office relocation, and local full-service relocation, ideal for a short-distance move. You can utilize their long list of moving services for your next move. They are known for full-service junk removal, from some spring cleaning, junk removal after renovation, and eliminating old stuff you don't need anymore. College and Hunk will all this junk removal for you.
Also, read: Why Do We Recommend All My Sons Moving and Storage?
College Hunks Hauling Junk and Moving Services
Additional coverage options for your move.
Liability Coverage
Cleaning up services
Carpet and floor removal and placement
Furniture and carpet removal
Moving storage solution
Moving solution for college students
Picking up donation
Corporate and office relocation
Unpacking and packing
Recycling and junk donation pickups
Unloading and loading your belongings
Interstate and local relocation
Also, Read: Why College Students Need A Self Storage Unit?
The company is a good choice for tidying your home, resources for planning a big relocation. The company is also great for long-distance moving, this what makes the company unique. College and Hunk Moving costs vary depending on your moving needs, services, and location. We can help you get a rough estimate of junk removal or moving you need.
Also, Read: Budget Truck Rental Pricing & Services: 2022 Review
If you consider College Hunks Hauling Junk and Moving for your next move, give us a call. If any service listed above for your situation, head over to our moving provider search tool.

Articles We Recommend