Before moving to Georgia, read our list of information to know more about the states. Georgia is the home of the most populous major-metropolitan area in the United States and the 9th largest metro area overall. Today, there are 10,545,138 Georgians living in the state. Despite crowded, busy, and fast-paced cities, George has plenty to offer.
Filled with Southern charm, thriving cities, and natural beauty, Georgia is considered as of the best state to live in. From its booming economy, white sand beaches, great food, the state offers world-class and rich culture.
If you are planning to move to Georgia, we put together guides to help you decide whether the state is right or not. Below is some information to help you out before moving to Georgia.
Find out who are the Best Interstate Moving Companies of 2020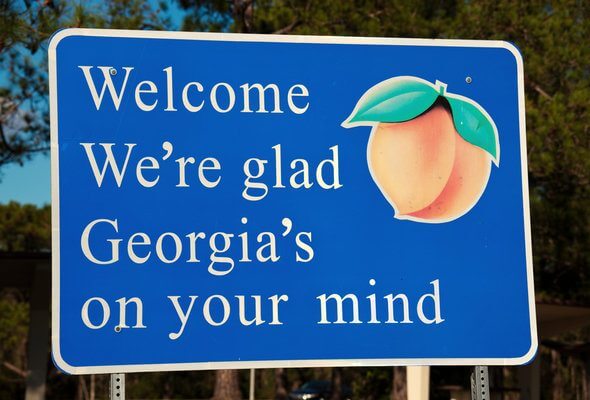 A Guide Moving to Georgia
Cost of Living in Georgia
Our data is based on a United States average of 100. Georgia's cost of living is 93.4 which is below the national average, it is cheaper compared to other states, any living cost above 100 is more expensive. Below are the details of the overall cost of living in Georgia.
Overall – 93.4 (US average 100)
Miscellaneaous – 94.8 (US average 100)
Transportation 105.1 – (US average 100)
Utilities 103.2 – (US average 100)
Median Home Cost – $186,500 (US average $231,200)
Housing – 80.7 (US average 100)
Health – 95.5 (US average 100)
Grocery – 95.5 (US average 100)
Also Read: States With The Most Affordable Housing In the US
Rental Cost
Studio – $790 (US average $821)
1 Bedroom – $821 (US average $930)
2 Bedrooms – $958 (US average $1148)
3 Bedrooms – $1256 (US average $1537)
4 Bedrooms – $1520 (US average $1791)
Culture
Georgian describe themselves as friendly, warm, and welcoming people. In fact, there's even a monument Mother of Georgia dedicated to friendship and hospitality. While some of the habits have been forgotten, Georgia's culture has grown along with the nation's long history.
Georgians are known for hosting supra, it is a big dinner tradition where tables are full of food and different dishes surrounded by people. The toastmaster or, the leader called Tamada, which keeps the people audience engaging.
Also, Read: The Ultimate Guide Moving To America
Georgia has two New Year and two Christmases due to Georgia is an Orthodox country in which they follow the Julian calendar. They celebrate New Year on January 1 and January 13. Christmas is celebrated on January 7 and December 25.
Georgians love celebrating and inviting many guests, especially at weddings. Wedding in Georgia is so big, bigger than other festivities. Both sides of the groom and bride bring more than 100 relative even distant relatives and 100 to 150 people attendees are considered to be small.
Job Market in Georgia
There are more than 80,000 people are moving to Georgia per year, According to the US Census. People are moving for a job, being closer to family, or for retirement. Georgia is ranked the "Top Moving Destination" in the country in six consecutive years.
People are moving to Georgia for a job each month. The state is home to 18 Fortune 500 companies which includes Home Depot, United Parcel Service, Delta Airlines, and Coca-Cola. Nursing, medical assistance, translating/interpreting, public transportation, and web development are the fastest-growing job fields, and the highest paying jobs in are medical and computer science field. According to minimum-wage.org, the federal minimum wage in Georgia is 7.25/hour and the current unemployment rate is 4.4%.
Ready to Move to Georgia? We are here to help with your moving needs. You can browse our list of the best interstate moving and storage companies or you can find a mover in Georgia using the button below.