Packing and Moving Company for Relocation? Moving to a new place is thrilling, but properly packing your belongings and transporting them. Many times, we believe we can handle this work on our own, but some items, like furniture and electronic gadgets, require assistance. Qualified packers and movers may be of great assistance in such cases, ensuring that the relocation is handled professionally.
Let's look at a few characteristics to look for when picking a reputable and efficient packer and moving company. Once you've mastered these easy principles, your relocation will be both cost-effective and worry-free.
Look for a couple of companies
Consult at least five or six of the best packers and movers regarding your relocation needs. Inquire about the best moving solutions available through their company. Find out how old they are and what experiences they have had. You'll have a lot of options to choose from when evaluating the best relocation business this way.
Payments
Check with the packers and moving companies to see what payment options are available. Inquire about when the services should be paid for. Paying a substantial sum of money in advance is discouraged, and it is always better to pay when the item is delivered. If you're paying in advance, request a sealed proof of payment. You may not have complete/any control over our services or your things if you pay the entire amount before delivery.
Always insist on paying by bank transfer; this will provide you with legal confirmation of the payments you've made to the packing and moving company. It will also assist you in obtaining recompense from the company in the event that your belongings are damaged.
Also Read: How Much Does Car Shipping Cost in 2021?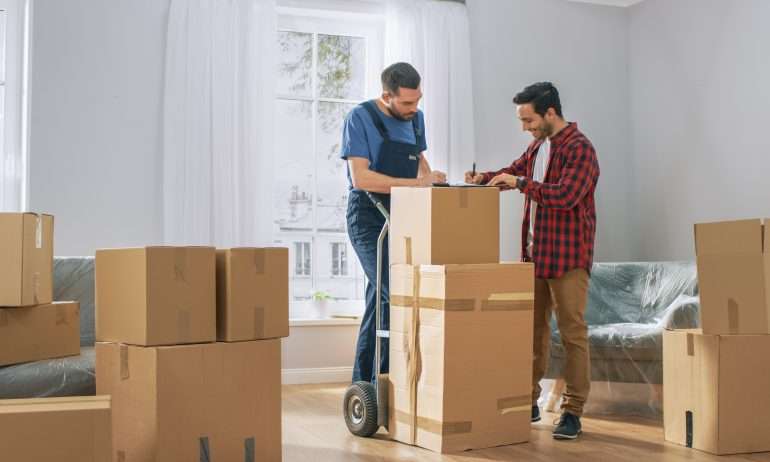 Inquire about the contact information of someone in authority. As a result, you can contact the organization if the staff fails to arrive on time or if you notice any delays in your service. If the staff does not support customer expectations, you can report the matter to their manager, who will then be able to handle the issue without any difficulties. Also, if you are relocating great distances, see if the packing and moving company provides 24-hour customer service, as it is usually beneficial to have somebody who can answer your questions at any time.
Moving Insurances
Because there is a potential for accidental damage to your possessions when relocating, insurance plays an important part in relocation services. This happens infrequently, but it's still a good idea to get insured so you can get a return for the damage to your things. It is very necessary to use insurance services while traveling great distances.
Additionally, gather all necessary documentation for the relocation. Incomplete paperwork may cause your insurance to deny your claim, resulting in a significant loss. Learn more: Is Moving Insurance Protection Really Worth It?
Always ask for an estimate
Most moving companies provide free moving quotes after a quick inspection of your items. The staff will also inquire about your specific preferences, such as if you want to transfer all of your belongings or leave some behind. It's a good idea to have a moving checklist you'd like to bring with you to your new location. Request a formal estimate from them. Avoid giving information over the phone or in-person since there is a risk of receiving false promises.

A detailed invoice
Request a detailed billing after receiving your quote. At the same time, decide on the services you'll require during your relocation. Moving entails a variety of tasks, including packing, loading, transporting, unloading, and unpacking. Let's talk about the shipping costs: if you have any fragile things, request extra protection and submit the details ahead of time. Also, inquire whether they have any tax issues so that you are not surprised by hidden moving charges while paying your invoices.
Always double-check the pricing listed and inquire about any small concerns you may have regarding the costs. If the company is charging low pricing in comparison to other packing and moving companies, inquire as to why they are offering services at that price. Make certain you receive an acceptable response because quality matters when it comes to moving services.
Also Read : Rules and Definition of Binding & Non-Binding Moving Estimate
Contracts should be avoided
Never agree to any contract or sign any blank moving forms. Request an explanation of what is said in the documents, and read the entire set of documents that they offer before signing. The company may charge an additional fee that is not specified in the billing but which you consented to on the paperwork. Always read the paperwork carefully and double-check that they contain all of your requirements, such as delivery dates, delivery address, pick-up dates, and so on.
By following the tips above, you can ensure that the packing and moving company you hire will give you a stress-free move. Because you're moving your belongings and need to know that the services you're paying for are reliable.

Related Articles: