All My Sons Moving and Storage is known for its reliable moving service, to name a few, All My Sons Moving & Storage offers furniture placements, furniture assembly, and disassembly and furniture quilting-pad wrapping. The company is operated and family-owned moving and storage services.
Check our All My Sons Moving and Storage Review for 2021
If you hate loading your dress, you can leave your clothes in the dresser packed and let All My Sons Moving & Storage load it for you. One of the good thing with the company is, they have the family feel and they are super friendly approach doing the moving process.
Also, Read: PODS Container: Why We Love Portable On Demand Storage?
Why We Love All My Sons Moving and Storage?
All My Sons is known for white-glove moving service, it's their specialty. The company does all the hard work for you, from heavy furniture moving into loading your belonging safe and secured. They also offer special services when it comes to packing and loading for an extra cost.
Also, We Recommend: Xfinity Moving Services
One of our favorites with the company is they cover long distances moving within 60 countries and any part of 16 US states. Hate packing valuable belonging because you are afraid that you might break it? They will handle all the packing and packing while you chill.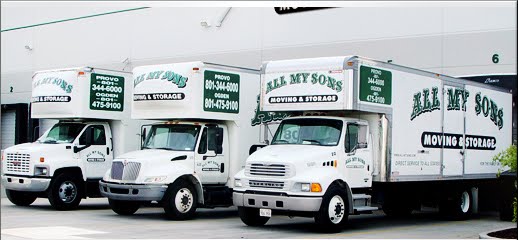 Moving and Storage Services
Local Moving
Long Distance Moving
Commercial and Office Relocation
Packing and Packing
Disassembly and Assembly
Moving and Packing Supplies
Moving Checklist and Moving Form
House Estimation in-house Personel
Temporary Storage Unit
Same Day and Next day moving with 500 miles distance
All My Sons Moving Specialty
Disassembly, Assembly, and Placement of furniture
Basic liability and upgrade to full coverage protection
Longterm and short term storage
Piano relocation
Packing and unpacking
All My Sons Moving and Storage professionals were reliable and excellent on what they do. We love the fact that they can provide the same and next day moving services. They have all the tools needed to a secured, reliable, protected moving expectations,