When you're searching for a house, one of the most essential decisions you'll make is which real estate agent to work with. A good agent can assist you get through the buying process with as little stress as possible, but a bad agent can make the process more difficult for you (and your wallet) than it needs to be. When it comes to choosing a real estate agent, your goal should be to find someone with whom you can communicate easily and who shares your goals—not just in terms of obtaining a house (which is the goal of all buying agents, after all), but in terms of doing so in a way that prioritizes your needs as a buyer and gets you the best home for the best price.
Although there is no magic recipe for hiring a great agent, there are things you can take to increase your chances. We'll go over what all buyers should look for in a real estate agent to assist them with their house hunt, as well as how to go about finding that perfect agent, in the sections below.
When Selecting a Real Estate Agent, What Should You Look For?
Every good real estate agent possesses a set of abilities that make them a top pick when it comes to obtaining a house. So, what exactly are these abilities? They will vary based on your requirements, but at the very least, you should look for a real estate agent who possesses the following five attributes.
Good Communication is Essential
It's as much about communication between the buyer and the agent—and the buying agent and the selling agent—as it is about open houses and inspections when it comes to obtaining a house. Hire an agent with whom you can speak well and who is eager and able to answer any questions you may have regarding the home-buying process.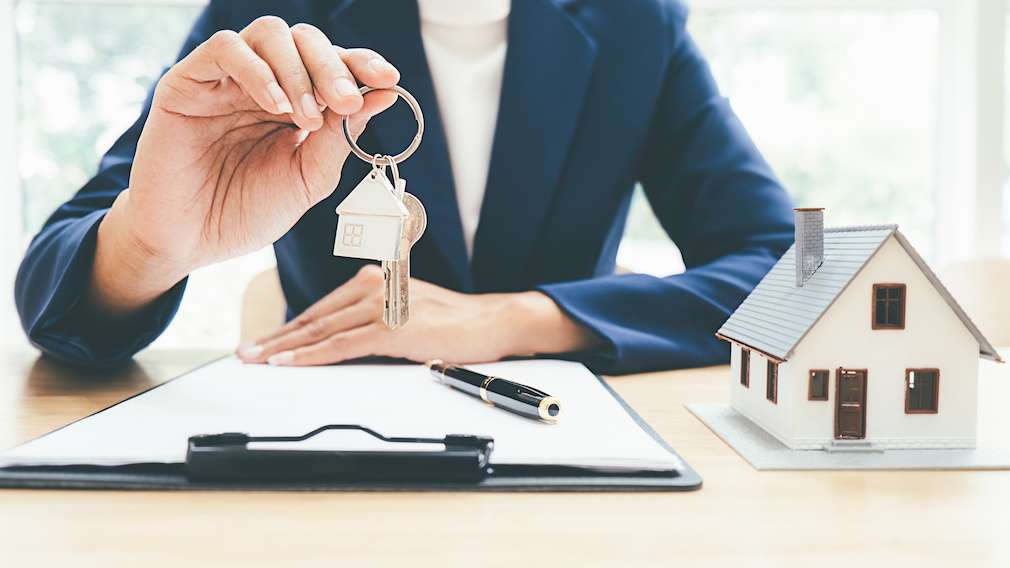 Experience That You Can Trust
It's crucial to inquire about a possible agent's experience in buying and selling houses, but don't forget to probe a little deeper. Inquire about their average list-to-sale-price ratio and the average time it takes for their clients to find and close on a new house. You'll want to hire a real estate agent with a track record of quickly placing purchasers in properties (and getting them a great deal, too).
Also Read: Hidden Expenses When Purchasing A Home
Strong Understanding Of the Local Market
Every market is unique. Whether you're purchasing in the city, the suburbs, or the country, you'll want a real estate agent that knows the local market like the back of their hand and can assist you navigate the nuances of your particular area. Simply asking about local market knowledge is a smart approach to measure it. Inquire about the fundamentals, such as the average time on the market for newly listed houses and average sale prices, as well as any unusual tendencies in your area that you should be aware of.
Positive Feedback
When it comes to selecting a realtor, online reviews are one of your most valuable assets. Before deciding who you'll deal with, read all of the reviews you can find, and search for an agent whose former clients have only had good things to say about their experiences. (If there are any complaints, make sure to differentiate between complaints about the specific realtor and complaints about the stress of the home-buying process.)
Also Read: Steps on How to Move in A Mobile Home
Personal Chemistry
Finally, you should select a realtor with whom you are comfortable. Because you'll be spending a lot of time together, it's crucial to work with someone you love being around and who actually understands your needs. On this one, believe your instincts—if you're receiving terrible vibes, go with your gut and find someone else.
When Should You Start Looking For a Real Estate Agent?
Your search will be dictated by a number of factors, including your knowledge and comfort with the home-buying process, your specific demands (if any), and your other commitments and obligations. However, in general, it is usually preferable to begin your search sooner rather than later.
As a general rule, start looking for a realtor as soon as you know when you want to buy. Even if you don't expect to buy a house for another six months or a year, there's no harm in starting your search and limiting down your selections to a short list of qualified agents. Even if you aren't ready to buy right now, most brokers will gladly answer all of your inquiries because it may lead to future business.
Buying a House Without Using an Agent
If reading all of this has made you think you could handle the home buying process on your own, it's worth considering some of the reasons why buying without an agent isn't such a good idea. A good realtor brings a lot of value to the table that you won't find anywhere else, and they can help you get the best price on the perfect home. It may take some time to find the ideal agent, but it will usually always pay off in the long run.
Always keep in mind that there are a lot of real estate agents out there. And they each have their own set of abilities, talents, and capabilities. Allow plenty of time to find a real estate agent who can assist you with your purchase and with whom you would like working. The rest will take care of itself.
Related Articles: