Moving into a mobile home is an affordable and easy way to live a simpler lifestyle, whether you are a young family looking for a house or an older couple wanting to retire.
As of 2013, an estimated 20 million Americans lived in mobile homes, according to BBC News. Housing trends indicate that this number will continue to rise.
Also, Read: Everything You Need to Know About Buying a Mobile Home
Here are some professional moving suggestions for moving into a mobile home.
Choosing a Mobile Home
Because mobile homes come in a variety of sizes and styles, it's crucial to consider your lifestyle requirements before making a purchase.
Traditional trailers and RVs are frequently seen in campsites, which frequently offer a variety of free amenities such as pool access, recreational activities, and more. When organizing a road trip, you won't have to worry about forgetting things.
Tiny houses are popular among trendsetters and those who are concerned about the environment. To cater to this audience, the HGTV network has created shows like Tiny House, Big Living, and Tiny Luxury.
When compared to having a standard home, living in a floating home or houseboat provides a quiet outlook, more natural light, proximity to animals, and fewer obligations and expenses.
Related
Mobile Home Living Advantages and Disadvantage
Purchasing a Mobile Home
Depending on where you stay, the house itself may be the cheapest component of the project. It's like building yourself a more advanced tool shed. There are a lot of options since the market for pre-built mobile homes is broad.
The average price of a new manufactured home is under $100,000. Remember to factor in the expense of moving and setting up your new house when negotiating. While these expenses may not be excessive, you may be able to negotiate a lower sticker price by counteroffering.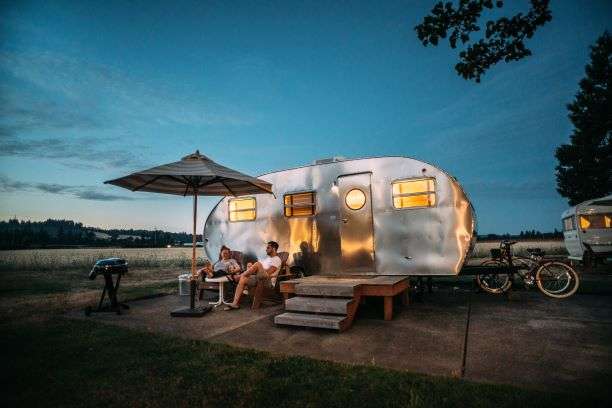 Renting/Purchasing Land or Community Living
Traditional real estate is less competitive and expensive than renting or acquiring land for a mobile home. You have more control over who can become a tenant if you buy land. When renting out a home, you can also generate a positive income flow by appreciating it.
Remember that if you rent or buy land, you may have to pay additional costs for sewage and other utility hook-ups. If you live on rented land, your rent may also increase every year.
Teamwork is a benefit of living in a mobile home community. Your neighborhood may also feature amenities that aren't generally found in regular residences.
Anticipating to Downsize
If you currently reside in a space larger than a mobile home, you will almost certainly need to minimize your stuff.
Because manufactured homes lack a basement or attic, you'll have to either dispose of unneeded belongings or store them in a storage facility.
On the other hand, if you have enough space on your own property, you might construct or install a storage outbuilding.
Verdict
If you decided to move permanently to a mobile home, then make sure that you are ready in every aspect. There is no going back now since your spacious and cozy home isnt around anymore. You will spend your hours sitting in this little space til the rain ends.
Also Read: