Need help looking for a new home? The prospect of moving into a new house might be very appealing. The process of locating one, from the first search for the ideal neighborhood to the time and work required to obtain a mortgage, may appear daunting. As you begin your search for a new home, keep these househunting guidelines in mind to stay focused, organized, and cheerful.
Create a Mental Image of Your Prospective House
When it comes to finding a new home, there are some things that aren't negotiable. At the very least, you'll need enough bedrooms and bathrooms for your family, a location that allows you to commute to work while also giving decent educational possibilities for your children, and a property that can give all of this without breaking the bank. Failing to stick to a budget might lead to falling in love with a house that is ideal in every way except for the price.
Paying cash for your home – which isn't always doable – or ensuring that your monthly total mortgage cost, including insurance, homeowners' association fees, and other expenses, doesn't exceed 25% of your entire take-home pay.
Make a moving checklist of the things you'll need in your new house before you start looking at individual postings. You should also keep track of your desires, but keep in mind that not all of them will be fulfilled during your home hunt. These considerations can help you narrow down the homes you're interested in and keep you on track during the process, in addition to determining the physical areas that fit both schools and work commuting demands as well as your budget. Finding a new home isn't always straightforward, but following these tips can make it a lot easier.
Also Read: How to Buy Your First Rental Property
Get a Pre-Approval for a Home Loan before your Search
You'll need a mortgage to make a new place to live affordable unless you can afford to buy a property altogether. If you wait until you've located a home that ticks all of your boxes before applying for a home loan, you can end up waiting a long time to find out if your bank or other lenders will accept the loan. This can lead to a slew of issues, including the loss of what could be a fantastic home for you and your family.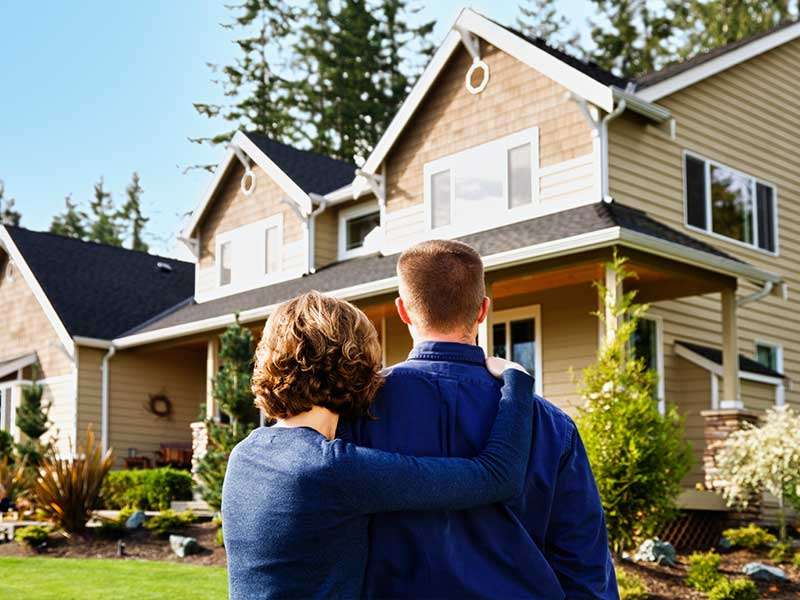 Pre-approval for a home loan is recommended. This makes knowing your budget, working with real estate brokers, and acting fast and decisively when necessary much easier.
Always Hire an Agent
Don't underestimate the value of a real estate agent unless you have extensive real estate experience or the time, energy, and willingness to manage the entire process yourself. They have access to databases that the general public does not, as well as knowledge of the local market, industry contacts, and other important characteristics. A trustworthy agent can point you in the right direction and help you avoid issues.
Concentrate on the House rather than the Staging
A professionally set property is appealing, but you won't keep the furniture, art, and other objects that make it appear so good once you move in. Consider factors such as the home's structural stability and condition, as well as how you will feel in the room with your own furnishings. Consider the property without the furnishings to ensure that it is a good fit for you and your family.
You must first locate a new home before thinking about relocating. After you've utilized these guidelines to find a location that suits your needs, contact WowMover's skilled movers and packers to make the transition as easy as possible.
Ready To Move?

Related Articles: