In the last ten years, Moving Storage or self-storage has exploded in popularity in the United States. The explanation for this is straightforward supply and demand. People's needs to store their stuff, either temporarily or permanently, are growing as their circumstances change. The top reasons why Americans are renting more moving storage units than ever before are listed below.
Seasonal Storage Requirements
As the practice of decorating for each holiday grows in popularity, so do the massive quantities of decorations that must be stored while not in use. People are increasingly renting storage containers to store their surplus belongings. Patio furniture, fire pits, umbrellas, outdoor bars, and other lawn and garden accessories fall under this category. Keeping items in a climate-controlled moving storage unit extends their life by keeping them at a consistent temperature.
Also Read: Benefits of Climate Controlled Storage
Creating Space
There's only so much stuff that can fit in a house before it becomes claustrophobic and cluttered. There may be goods that you don't want to get rid of but don't have the space to retain in your home during the cleaning process. Rather than throwing things away, consider renting a storage container. You'll have a cleaner, more presentable home while still having access to your belongings when you want.
In short, storage containers provide solutions to many of today's space problems. Rather than having to part with their belongings and mementos, people may keep them safe and secure in their homes for short or extended periods of time while freeing up space.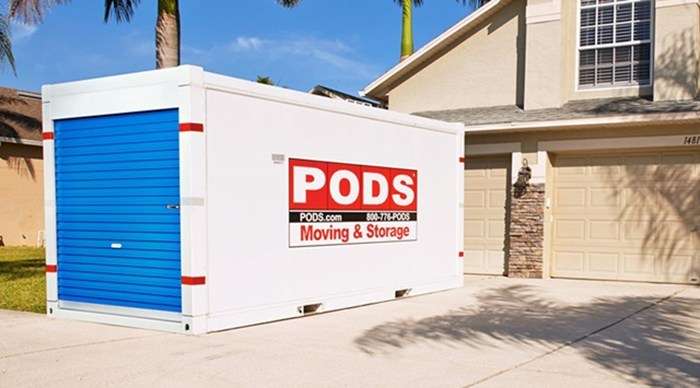 The Vagabond Way of Life
People in the United States are traveling more these days. It's the new normal to spend more time away from home, whether for work or pleasure. According to the report from Statista,  464 million domestic business trips in 2019. People are electing to put valuable belongings in storage facilities rather than leaving them in an unattended home for long periods of time. This provides them with the security they require as well as the convenience they desire.
Also Read: Guide on Maximizing Your Storage Unit
Downsizing
People are downsizing from their large houses into smaller spaces for a variety of reasons, including their children moving off to college or life events such as job loss. With this comes the question of what to do with all of the belongings that won't fit into a townhouse, condo, or apartment's limited square footage. While some people choose to sell their extra items at garage sales or donate them to charity, others choose to store at least a portion of their goods in storage lockers. This offers them the option of bringing these goods out of storage in the future when they move back into a larger home or giving them to family members when the time comes.
Also Read: PODS Moving Cost, Container Types, and More For 2021
Collectors
We're a collectors' paradise. In truth, we're all collectors to some extent, whether it's photographs, baseball tickets, children's artwork, or the more serious collectors who collect stamps, baseball cards, novels, or a million other things. Some people collect these artifacts for leisure, whether it's to relive childhood memories or to show their support for a favorite artist. Others collect to expand their social circles by attending swap meets and garage sales where they can meet like-minded people. All of this collecting, however, comes at the expense of space in the house, garage, attic, or basement.
Collectors will then proceed to a storage facility. Several clients are great collectors, and some of them rented more than 5 storage units, all of which were packed with collections of goods.
Looking For Affordable Storage Unit?

Related Articles: