A sensible alternative is to rent a storage unit if you're running out of room in your home or office. Here are some instructions to ensure that you get the correct storage unit and that the features you are looking for are offered by the storage facility.
Not All Storage are The Same
You might still have an idea of what they are if you've never rented a storage unit before. The storage units at their base are enclosed spaces for storing your belongings in a clean, dry environment. But in terms of customer care, cleanliness, and security measures, you will be shocked at the broad chasm between facilities. While the price is always a factor, in comparison to having your things stolen or damaged, saving a few dollars each month will pale.
Choosing the Correct Storage Unit Size
If you've determined that a storage unit is a good idea, determining the size is the next step. Although your initial storage may be things that just won't fit into the garage or basement, consider other items that may be better kept in your storage unit that reside in your house. Stuff like decorations for holidays that are used only at a certain time of year. In addition, products such as lawn furniture and equipment for the yard.
Furthermore, you may not only want to decide what you want to store today, but you should try to predict what needs to be stored down the road. Will you be downsizing any time soon, for example? You may have additional furniture and other things that you want to hold, but you won't have room for them.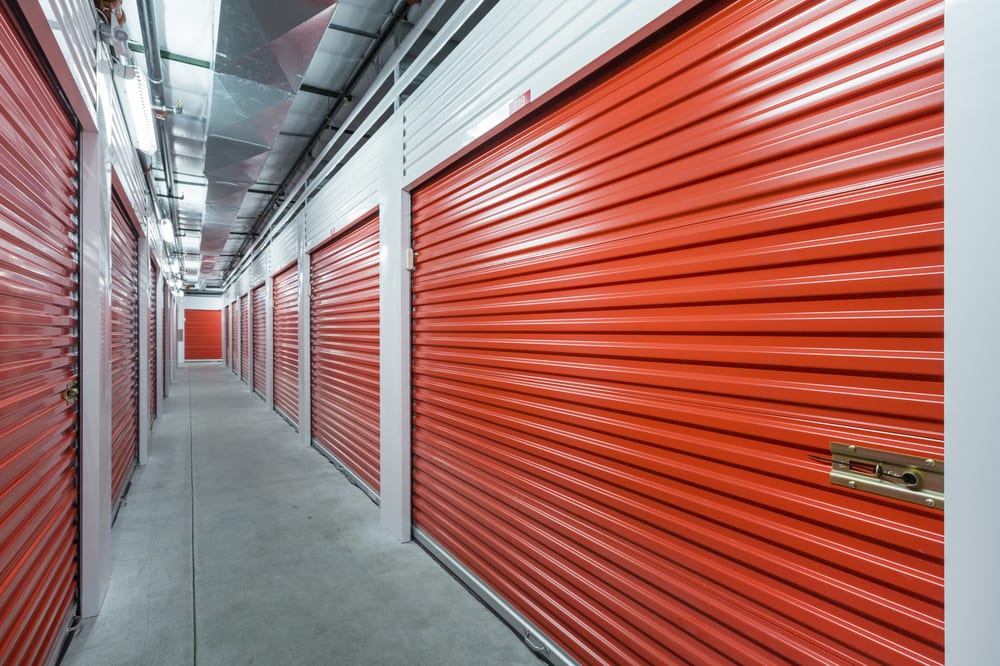 Location the Storage FAcility
Both the location of the storage facility itself as well as the location of the unit at the facility when we say location. You may be tempted to rent from a storage company that is nearest to your current home with regard to the location of the facility. While convenient, the facility can not have the characteristics you really want. A better plan is to expand the diameter of your quest to include facilities within half an hour of your house. The truth is, every day, week, or even month, you will most likely not be visiting your moving storage unit. You can also find one that provides better facilities at a lower price by expanding your search.
When you identify the location of the storage facility, find out where you want your unit to be in the facility. If the unit should be indoor or outdoor is the first decision. One that is housed inside the storage unit building is an indoor unit. They are accessible through an indoor corridor and are situated on the first, second, or even third levels, with elevator access to the upper floors.
The benefits of indoor units are that they are easier to enter, and your belongings would be safer from the weather as well as preserved year-round at a reasonably uniform temperature. The drawbacks are that loading and unloading objects, especially large items such as furniture, may be more difficult for you. Your hours of access may also be slightly more limited.
Outdoor units are those which are normally reached by driving up to them. The profit is the ease of loading and unloading directly into them. Outdoor unit sizes can also be larger than indoor units. These modules, however, are not quite as cozy as their counterparts indoors. And in the rain, snow, or other weather problems, you might find yourself having to move objects.
Security
If you felt there was a risk your things would be stolen, you wouldn't rent a storage unit, right? Well, with cut-rate storage firms, this occurs all too frequently. Identifying businesses that use the new security measures is what you want to do.
Do they feature the whole facility's security system, indoors and out? Ask questions about how long the video is stored and how it is recorded.
Find out what kind of access system they use, as well. Ideally, you'll want a facility that provides access to either fingerprint sensors or custom pin-code. These types of entry systems allow exactly who enters and exits and when to be monitored by the storage facility. Some facilities also have units that are individually notified for added protection.
Inspect the facility's perimeter fencing. Does it go all over the floor? Is there any harm that might make access possible?
Finally, what kind of locks are located on the storage units themselves? Usually, there are three kinds of locks you'll find on storage units. The typical padlock comes first. These can be quickly cut using bolt cutters while being inexpensive. Next, there are locks for discs.
These are similar to padlocks, but feature smaller, more difficult to cut, angled shackles. Then you've got cylinder locks, similar to the deadbolt lock used on the front door of your house. This is the most safe lock available, mostly because bolt cutters can not be used to cut it. The best advice is to check for a storage facility providing this kind of lock.
Look for storage for heated or climate-controlled
Most storage facilities sold only unheated storage units in the olden days of the storage industry. These units were also not usually insulated, meaning that your belongings were exposed to temperature and humidity extremes, which could be very dangerous to objects such as appliances, antiques and other items, depending on what you kept.
There are several higher-end installations today that provide either heated storage units or climate-controlled units. During the winter months, heated units hold the temperature up. They are also usually insulated so that within the unit, temperatures will not get too high during the summer months. Climate-controlled units are those that are year-round, thermostatically regulated to a constant temperature. This is the way to go if you have fragile objects.
Units that are made of steel are another thing to look for. Wood framing and drywall storage units absorb humidity and odor. These will enter your belongings finally, degrading them.
Visit the Facility
In reality, the best way to decide what you really get is to go to the facility you're thinking about and ask to be shown around. There will be competent, friendly workers in a good storage company who will be more than happy to give you a full tour and answer all your questions. That can be a fair indicator of the type of service you are likely to get after you have rented, if you get a staff member who appears disinterested or irritated with questions you ask.
Ask to see the actual storage unit that you will rent or at least one on or in the same location on the same floor. This way, you will begin to imagine what it would be like to move your things in and out and be able to measure the necessary effort.
Ask other questions, such as what access and office hours are, whether the units are regularly monitored for water leakage, and what kind of pest control they use. Believe it or not, rodents have a major issue with certain storage facilities. In one of these, you certainly don't want to store your valuables.
Reviews/Testimonials
Check the storage facility feedback that you're considering. Make sure to do it, whether you do it first or last. Read not just the feedback on the company's website, but the Yelp and Google reviews. You'll be able to get a better picture of what clients think of the facility by reading feedback on various pages.
Insurance
Many storage facilities demand that you keep insurance in your unit for the contents. To see if your homeowners or renter's insurance covers your goods in storage, you'll want to check with our insurance provider. If not, via the storage business itself, storage insurance would almost invariably be available.
The benefits of using the insurance of the storage company are that it is usually very inexpensive, often covers rodent damage and transit items, and often comes with no deductible, while if you make a claim with the insurance of your homeowner, you will first have to pay your deductible and then run the risk of upping or cancelling your insurance.
Payment and Lease
Determine what the leasing policy of the company is. Do they sell month-to-month no-deposit leases or last month's rent? Are you liable for the whole month if you quit in the middle of the month? A good facility would allow you, without a long lease agreement, to rent from month to month. If you leave mid-month, if proper notice has been issued, you will not be charged for a full month's rental.
Know when payments are due, about the late payment policy of the company, and the methods of payment. In order to make paying your bill quick, some storage companies offer direct pay options as well as online bill pay.
Conclusion
Storing your belongings has come a long way in a storage facility. With so many storage choices out there, to ensure you get the storage you want and need, it's important to do your homework.
Related Articles :