You've decided to hire a moving company that you can trust for your forthcoming relocation, and you're probably wondering where to start. Finding a moving company that you can trust might be difficult, with over 1000 moving companies to choose from.
There are other aspects to consider, including whether the moving business is dependable, reasonable, and trustworthy overall. Because they will be entering your home and relocating your possessions, it is critical to locate movers in whom you can place your whole trust. How can you locate dependable movers? To help you achieve just that, we've assembled some excellent ideas below.
Moving Cost Is The Key
Have you ever heard the phrase "you get what you pay for"? When looking into several moving companies, that couldn't be more true. Of course, each moving company sets its own rates, but it's crucial to note that "cheap moving" isn't necessarily the best option.
Always have a moving budget in mind when conducting research, but don't set an unrealistic moving budget, as moving companies work very hard and charge accordingly. It may be OK to employ movers on the low end of the price spectrum, but this is more appropriate for short moves than for larger, full-house transfers.
Keep in mind that you will receive the most bang for your buck if you move your entire house to a new one. When chatting with various moving companies at various prices, make sure you ask the right questions to determine whether their pricing is reasonable. Learn more: How Much Does a 4 Bedroom House Moving Cost?
Is my furniture disassembly and assembly included?
Will my belongings be placed in the rooms I specify at my new home by the movers?
Are there any additional charges for the moving truck?
Will my flooring be protected throughout the relocation?
What materials are used to preserve my belongings on moving day?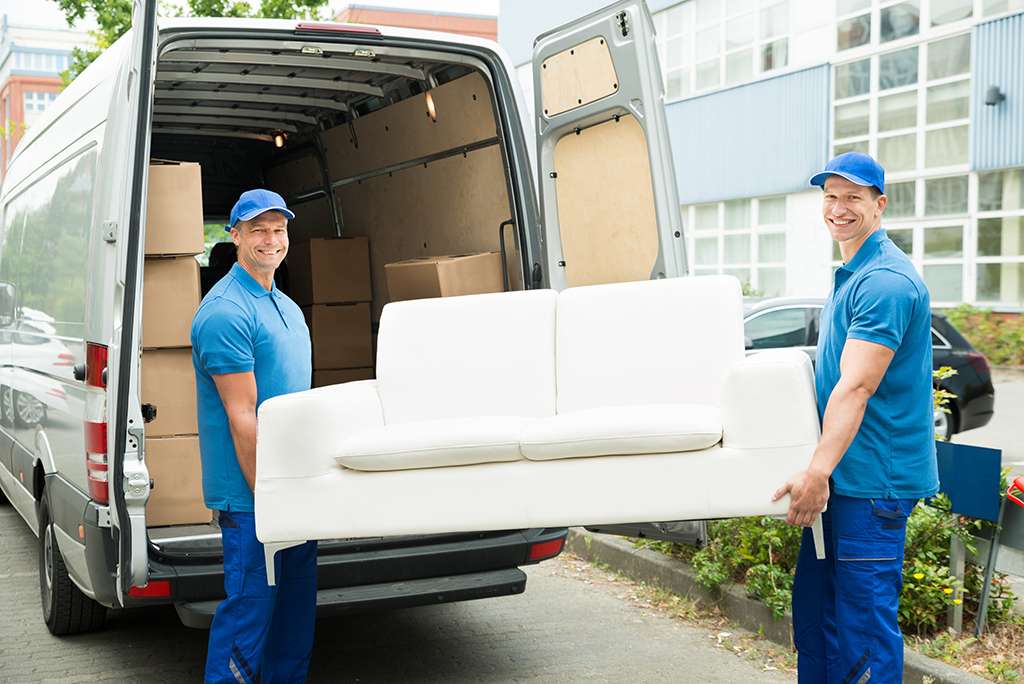 These are crucial questions to ask in order to determine what services each moving business provides. Overall, comparing prices is critical to ensuring that everything is done properly and to your specifications on moving day.
Moving Reviews Are Essential
While it may seem intuitive to jump directly to all of the positive reviews that moving companies have, compare the negative reviews as well. It is critical to determine how many negative reviews a company has in order to determine what that moving company lacks. Looking through unfavorable reviews can offer you a sense of the type of company you are interested in hiring if the price isn't a deal-breaker for you.
It's also important to look at positive reviews, but try to avoid solely looking at reviews on their website and Google, as these can be skewed.
Along with reading reviews, see if anyone in your family or circle of friends has ever utilized a moving company. If that's the case, it's a good idea to seek counsel from someone you trust who can describe their experiences, both good and bad. Your best bet for finding the perfect moving company for your move is to ask for referrals.
Also Read: Things to Look for in a Moving Company
Can We Trust a Moving Company?
The answer is a resounding "Yes!". The good news is that the most majority of today's professional movers are proud members of the American Moving & Storage Association (AMSA), implying that they are trustworthy, dependable, and reliable.
Obviously, you should avoid Craigslist and other sites, where you will discover the most fraudulent movers available.
How to Choose a Moving Company?
Start by reading one-star reviews. (look at how they responded and the problem)
Verify that the mover is licensed and insured.
Inquire about the mover's professional credentials.
Double-check the physical address of the company.
Ask your friends and family for referrals.
Overall, following these measures is critical to ensuring that everything goes well and without issues on moving day.
Conclusion
It takes time to conduct research in order to choose competent and trustworthy movers, but it is necessary to ensure that your move day is handled professionally, safely, and without hiccups. Always keep in mind that the cheapest mover may not match your expectations on moving day and that spending a little extra may provide you more peace of mind.
We recommend that you compare at least ten different moving companies that are well-known and well-established. When you have all of the moving quotes, make sure to read the fine print and learn how their movers work to determine whether they're the right fit for you.

Related Articles: