For homeowners and tenants, finding the right moving company can be a challenging and frustrating process. The stakes are high, and choosing the right mover will significantly reduce the stress of moving. Here are important things to look for when selecting a moving company to make your transfer go as smoothly as possible.
Licensing Requirements
Verify that the company is legal and allowed to function as a moving company in the state where it is located. Also, make sure all drivers have valid licenses, particularly if the moving truck will be driving alone to the new home. Unlicensed drivers risk being caught and, in the worst-case scenario, being forced to abandon their truck on the side of the road while the company looks for a new driver.
Moving Experience
Every business must begin somewhere, but no client wants to be the guinea pig for their personal belongings. Always hire a reliable moving company with at least five years of experience in the industry. Don't be afraid to double-check those years of experience. Request a list of references, do some internet research, and do whatever you can to ensure that the business is reputable.
Accessibility/Availability
Clients should confirm with their moving company a specific date and time that they will be able to move their belongings. This is particularly relevant when a customer wants their products by a certain date and period, which is often the case with small business owners and others who work from home. Availability and consistent contact will help the moving company and the client prevent scheduling conflicts.
Moving Insurance
Is the business covered by insurance? Will anyone bear the cost of replacing household items if the moving truck is damaged or stolen? Many people who happen to own trucks are operating unlicensed moving businesses on weekends because of the ease of access to online classified sites. If something happens to the payload as it is being transported, these uncontrolled people raise the likelihood of insurance issues.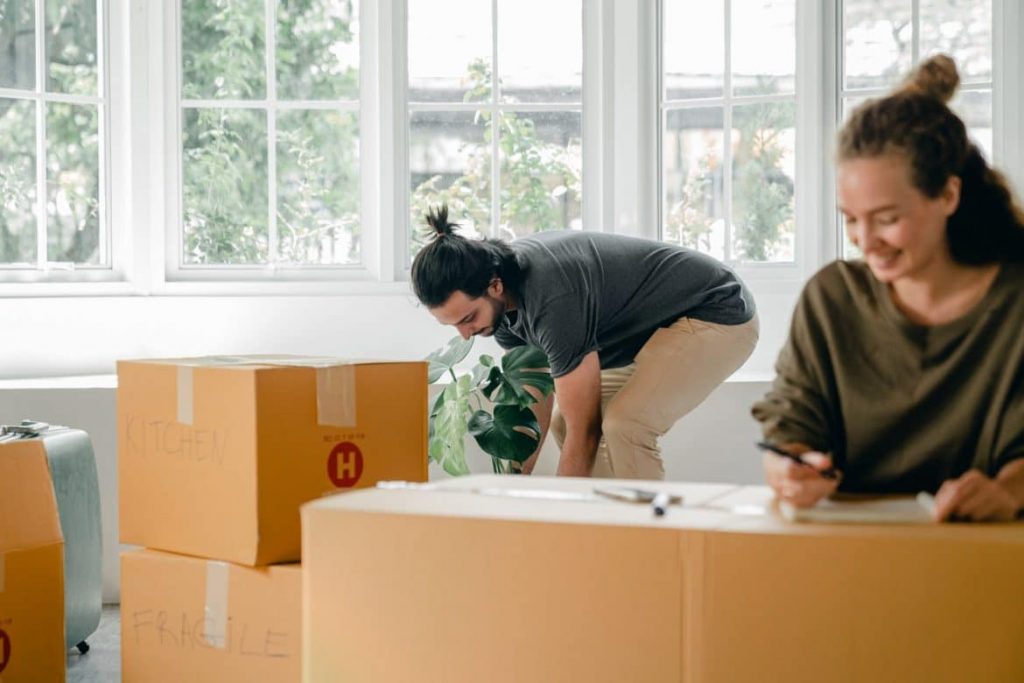 Moving Budget
Is it possible to locate a reliable mover at a fair cost? Yeah, indeed. When you've agreed to move, start searching for a moving company that suits your budget. Just note the age-old adage: you generally get what you pay for.
Also Read: How to Move on a Tight Budget?
Moving Estimate
Estimates obtained through the internet or over the phone are never assured. Instead, look for a moving company that will give you a free, on-site estimate. Also, don't be afraid to get quotes from different companies. You can get a better idea of what is realistic by getting several estimates. This approach will also assist you in deciding which movers are trustworthy and which are price gougers.
Moving Specialties
There are specialties in every sector, and the moving industry is no different. Some companies specialize in local moves only, while others specialize in international moving. Some movers offer "do it yourself" moving, which allow customers to pack their own belongings and/or drive themselves to their new venue. It's crucial to know what type of mover each company you're considering is because hiring a mover for a job that isn't their specialty can be more costly than hiring one that specializes in the type of move you need.
Also Read: Guides on Moving Abroad for Future Expats
Written Contract
Legitimate moving companies will provide the customer with a written contract detailing both parties' obligations. Clients should thoroughly read the contract to ensure that they comprehend it. This would eliminate any unwanted surprises if anything unexpected happens during the transfer.
Even if the move is for the better, most people despise it. The overwhelming task of packing everything, loading it into a large truck, and unloading it at the new home or apartment tends to cloud a person's perspective on the move. Although certain aspects of moving cannot be avoided, there are ways to reduce the amount of stress involved. One of the most successful ways to ensure a less stressful move is to employ the right moving companies.
Ready to Move? Call us

Related Articles: