COVID-19 has performed the almost impossible: it has made moving ever more nerve-wracking. You'll get advice on everything on moving during pandemic. From finding a new home to dealing with movers, to help you cope with the anxiety that comes with it.
Moving During Pandemic is harder than ever
Anyone who has ever moved knows how difficult it can be, from finding a new location to purging and packing to the actual, physical moving of your belongings. Like almost anything else, this phase has been made even more complicated by the fact that we are actually in the midst of a global pandemic.
Looking for a New Place
While now is not the time to be attending several crowded open houses every Saturday, you must always find a new place to stay. Real estate websites come in handy in this situation. Many of us used these types of sites to look for homes and apartments for sale and rent in our area even before COVID-19. They're even more important now.
Once you've found a property you like, contact the listing agent to see if virtual tours are available. Since the beginning of the pandemic, this has been fairly common. Speak to the agent about your choices if you find a place you're serious about moving into but need to see it in person to make your final decision. You may request a contactless tour, in which the agent lets you into the house or apartment and allows you to explore it on your own with minimal interaction.
Movers During Pandemic are Also Affected
You should check to see if movers are following those protocols depending on your level of health vulnerability. You may request that the movers wear masks and gloves, and assess the moving company's response to assess their level of compliance. Ask if the company's regular cleaning practices for vehicles, machinery, and facilities have changed since the outbreak and if CDC protocols are being followed during the moving process.
A visual moving estimate is recommended for movements involving more than two bedrooms. During the COVID pandemic, however, many movers have opted for FaceTime or Zoom meetings instead, allowing them to practice social distancing and avoid an unwelcome visit to the customer's home while also providing accurate pricing for the customer's upcoming step. If you're in a larger city, inquire about virtual assessments with the companies you're considering.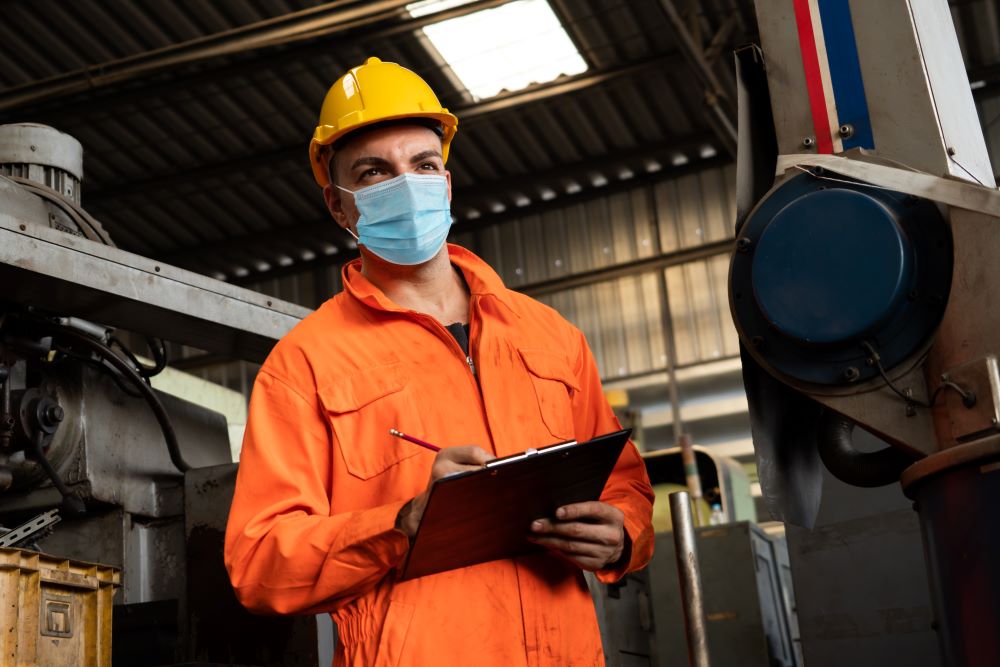 Buy Packaging Materials and Pack in Advance
You may have saved money in the past by storing your belongings in recycled boxes rather than buying new ones. If you're happy with it, this is still a viable choice. If you're unsure, buy new boxes, but no matter what kind of boxes you use, there's always some risk. And if you buy new boxes, the virus will live on the paper product for several hours or even a day.
Coronavirus can live up to four hours on copper, up to 24 hours on cardboard, and up to two to three days on plastic and stainless steel, according to a recent report. Given this information, it's best to thoroughly inspect recycled boxes before using them, and to wait at least 24 hours before using them if that's the route you take for packing.
Being Cautious is okay
You may or may not need to be present for the actual moving of your things, depending on the moving company you select.
If you plan to stay away from the movers during the move, it's important that you interact clearly with your movers in the weeks leading up to the move. Have a well-organized inventory, double-check your list of products, and make sure the movers are aware of all of your buildings' quirks.
It's good to express gratitude to your movers, who are working tirelessly for moving during pandemic. Tools, tissues, soap, extra hand sanitizer, and even bagels or other snacks are recommended.

Even if you're a seasoned mover, you can give yourself plenty of space this time. Since movers are extra careful at this moment, the move can take a little longer. Following the completion of the move. If you're being extra cautious, you can take extra measures including waiting two days to unpack your belongings.