One of the most difficult aspects of moving is to pack liquids. And with good reason: liquids aren't easy to transport, and bringing them puts you in danger of spills, messes, and other mishaps. Fortunately, liquids may be packed for both local moving and long-distance moving. All you have to do now is figure out how.
Packing Liquids and the Risks It Involves
If you spill a bottle of water in the moving truck during shipment, it's more than likely that nothing bad will happen. When the spill is made up of antifreeze or petrol, however, the scenario changes completely.
Spills happen when it comes to the back of a moving truck. Boxes fall over, moving vehicles collide, and the bottles you thought you'd packed so neatly become jumbled up. All of these factors can result in hazardous spills that, depending on what they are, can cause devastation.
With this in mind, most moving companies advise that you dispose of flammables before relocating — more on that later.
Related Packing Tips:
How to Handle Flammables
Instead of packing flammable liquids, it's a good idea to get rid of them before moving. After all, you can replace everything you need when you arrive, and the risk of a fire or explosion isn't worth it. With that in mind, consider the following options:
Give it to someone else. Give your camp gasoline to a buddy you know will use it, or put those Jerry Cans of gas in the trunk of your teen daughter's car.
Get rid of it. Homeowners can dispose of hazardous liquids in designated sites at most city and county landfills. For more information and to understand how you might benefit from it, contact your local sanitation facility.
Make use of them. If possible, use your flammable items before moving. This reduces waste and eliminates the need to move them all at once.
Keep in mind that some items, such as corrosives, bleach, and other chemicals, are not permitted to be moved by professional movers. This makes it much more important to get rid of them before you go.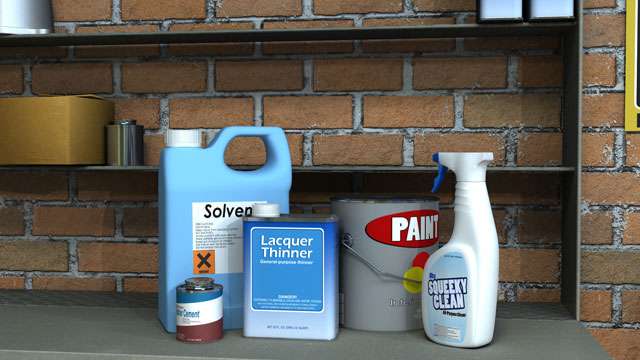 Quick Tips for Packing What's Left
Now that you've gotten rid of your flammable liquids, use the following guidelines to pack up what's left:
Make use of the right packing materials.
You'll need plastic wrap, packing tape, and garbage bags to properly transport liquids. Secure each bottle's opening by wrapping it in bubble wrap and taping it shut.
Also Read: What Are Best Packaging Fillers?
Place them with care.
Make sure you're not stacking boxes of liquids on top of your antique appliances or your box of expensive suits in case something spills and leaks out of the bin. Instead, keep them at ground level, where any leaks will cause minimal damage.
Liquids should be contained in plastic bins.
Pack your liquids in plastic containers rather than boxes to take another step toward spill prevention.
Liquids should be kept together.
Liquids should be stored in your belongings in groups, preferably by category. Oils and sauces from the kitchen can go in one box, while natural cleaning goods can go in another.
Everything should be labeled.
Label your liquids the same way you would the rest of your boxes so you know what you're dealing with when you arrive at your new house.
To Make the Job Easier, Hire Professional Movers.
You don't want to deal with liquids by yourself? Please contact WowMover immediately to learn more about our services (both locally and nationally) and how we can assist you.

Related Articles: