The Advantages Of Hiring A Local Moving Company? The benefits of hiring movers are nearly endless. They'll relieve you of tension, save you time, and ensure that your belongings are safe from beginning to end.
Reduced Risk
There are two aspects to the decreased risk factor. For starters, you're less likely to injure yourself by moving or lifting anything you shouldn't. Accidents do happen, and you don't want one to happen while you're navigating a chest of drawers outside at the bottom of the steps.
Second, your possessions are less likely to be broken or mishandled. They're in good hands — and are insured — and movers can ensure that your belongings go from point A to point B without a hitch with the correct equipment and technique.
Packing
Though many people prefer to pack their own belongings for greater control, certain moving firms may offer a "packing" service, which can be useful for larger, more precious objects that you're not sure how to safely pack for transit, such as moving a piano or huge picture. For the job, the company will have the necessary materials and equipment. If you're a business moving to a new location, this can also be a good solution.
A process that is more efficient
Movers are also likely to be far more efficient (read: faster) in moving your belongings than you are. What took you an entire day or an afternoon might simply take them a few hours. You can concentrate on settling into your new home and unpacking — and you'll have the stamina to do so because you won't have been physically moving stuff all day!
Also Read: How Long Will It Take To Move Cross-Country?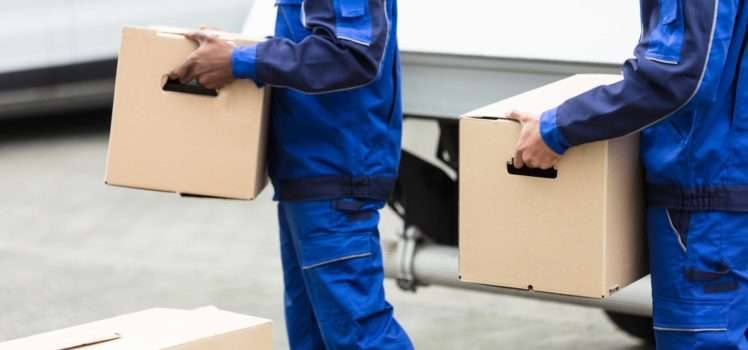 Stress Reduction
Moving is a taxing experience. You want to make everything as simple as possible for yourself. Allow movers to transfer your possessions out of your house or apartment, load the moving truck, and then unload everything at your new location to relieve physical stress.
Convenience and Organization
When you hire movers, everything will be labeled and placed in the correct area, so you won't have to worry about an unlabeled box or a missing box. Overall, hiring a moving company is a huge convenience that will make your life a lot easier during the process.
What Should I Look for When Choosing a Moving Company?
Local moving is usually your best bet because of many advantages and they'll have a good reputation in the area and their travel time to you shouldn't be too long. When looking for a moving company, personal recommendations, and positive ratings are great places to start. They should also have the proper licenses and insurance, as well as transparent charges — read the tiny print and look for any asterisks!
Although there are exceptions, most moving firms should not require a deposit; nonetheless, if the deposit requested is greater than 20%, be cautious. Make sure you've done your homework and can back up their claims about their track record and customer happiness.
With the help of a reputable moving company, you can make your relocation a little less stressful. It's never been so simple to relocate!

Related Articles: