Although it is the most delightful time of the year, your stress level is at an all-time high during corporate moving holidays. Moving is always difficult, but the added stress of the holiday season makes everyone crave another cup of eggnog. It's critical to understand how your business can prepare for a holiday season move, whether it's a large or small one, from planning considerations to building requirements and moving company shortages.
WowMover is dedicated to making moving as simple as possible for our customers, and we look forward to assisting you this holiday season. We'd like to give you recommendations on how to avoid moving headaches based on our experience with numerous holiday transfers.
Considerations for Holiday Planning When Moving
Any company change requires planning ahead of time, but during the holiday season, planning much further ahead is critical. It's a good idea to make a broad list of everything you'll need to be transported and when you'll need it done before making your moving arrangements. Your company will be able to set a realistic budget for the holiday move if these issues are kept in mind.
You may simply express expectations and restrictions to your hired moving company by understanding your company's needs ahead of time, allowing them to make arrangements to match those expectations and make your moving experience as efficient and smooth as possible.
Building Requirements
It's crucial to double-check the holiday hours, safety standards, and moving instructions for your building. Whether your organization is relocating to a new location or relocating equipment, it is critical to review the building's holiday hours and restrictions.
Usually, a building's management will require you to turn in appropriate paperwork in order to begin the move into your new office space or require paperwork to authorize the moving crew to access your space for the move. Aside from holiday hours and building moving requirements, it is also a good idea to relay the floorplan or any building accommodations to your moving crew so that they can prepare special equipment in advance to ensure a smooth moving process.
Knowing all of this information in advance will enable you to complete all of the essential activities prior to your move and create instructions and guidelines for your moving company to follow before, during, and after the move.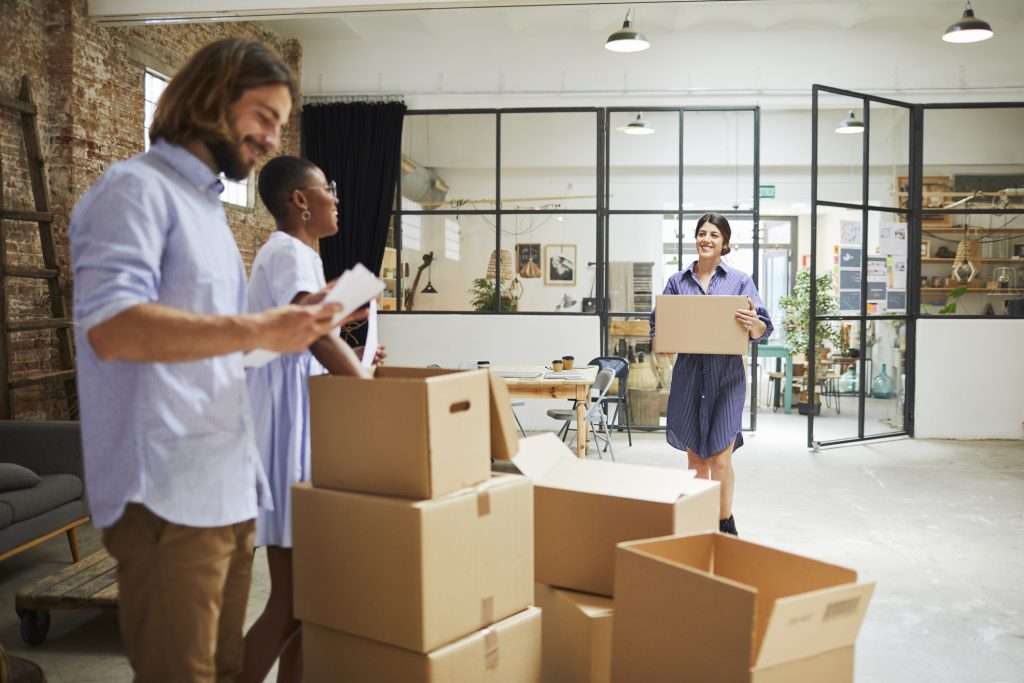 Also Read: The Ultimate Commercial Moving Checklist 
A Shortage of Movers
Request your moving services ahead of time. In December and around the holidays, many businesses require moving assistance. Offices are slower, and many workers are on vacation anyway. That indicates your movers are in high demand. To ensure that your personnel is reserved, submit your requests as soon as possible.
A Stress-Free Moving Experience
Leave the work to a professional moving company during the hectic holiday season. We have a great team at WowMover that will execute and manage your transfer so there are no surprises. Our well-trained and experienced management staff will work with your business to assess its objectives, goals, budgets, and solutions for the holiday move, exceeding even your best expectations!
We've handled relocations for businesses of all sizes and in a variety of industries, and we have the tools to make your transition go smoothly. We will notify you and send you an invoice once the relocation is complete, so you won't have to worry about anything.
WowMover is here to assist you
WowMover has been helping business offices with corporate relocations for many years. We take pleasure in being the most experienced moving company in the United States. We'd like to assist your business with its holiday relocation!

Also Read: