Do your own basic, quick check of a mover's credibility before paying a deposit. With our guide to checking the certifications of any operator and avoid serious difficulties with your move. Check movers and their licenses if you are availing their services.
Movers are intended to make moving less stressful, but they aren't all made equal. Whether or not they claim to be a professional company will have a significant impact on your experience.
Make sure and check movers satisfy minimal standards such as insurance, safety, financial accountability, and regulatory compliance before booking them.
This quick assessment should only take you 10 minutes and will help you make an informed decision.
Check Their Registration
The US Department of Transportation requires all movers to be registered (USDOT). Generally, movers will post their USDOT number on their website or supply it upon request. The Federal Motor Carrier Safety Administration issues these operating licenses in accordance with its regulations and legislation (FMCSA). You may look up their USDOT number using the FMCSA's online search tool. The search will return information on the company's registration status, fleet size, and compliance status. Confirm that they are "Authorized for HHG" (Household Goods) under the Safety Rating Data, indicating that their license is valid for residential movements.
In addition to a USDOT number, several states demand a state license. In New York State, check your mover has the required permits, such as Authority to Transport Household Goods, from the New York State Department of Transportation Commissioner (NYSDOT).
On top of their USDOT registration, your mover will require an Interstate Operating Authority number. It is often known as a Motor Carrier Number (MC), if they are transporting cargo across state borders. On the FMCSA website, you can look up a mover's qualifications by entering their MC number.
Ask for insurance.
Your mover should have numerous types of insurance to safeguard their customers, their belongings, their movers, the facilities they work in, and their ability to issue Certificates of Insurance (COI), which are required in some cities.
There are two ways for protecting your items that are needed by Federal Law (FMSCA). The two options are: Full Value Protection (100 percent replacement of lost or damaged things) or Released Value Protection (the most cost-effective option, but the mover expects no more than 60 cents per pound for each object). Customers who chose Released Value Protection should still be able to obtain supplementary insurance from a third party for their purchases. Before signing, make sure you understand the various levels of coverage available. Double-check the weight of your products on your binding estimate, also known as your Bill of Lading.
In order to function and conduct business, your movers must have their own insurance. General Liability Insurance, Cargo Insurance, Workers Compensation Coverage, Commercial Auto Insurance, and Professional Liability Insurance are some of the standard plans that movers are obliged to hold. Umbrella and Excess Liability policies are optional coverages that go above and beyond standard auto and home insurance. Before allowing them inside, check your movers. Buildings in New York City will need them to have $5 million in Umbrella Insurance.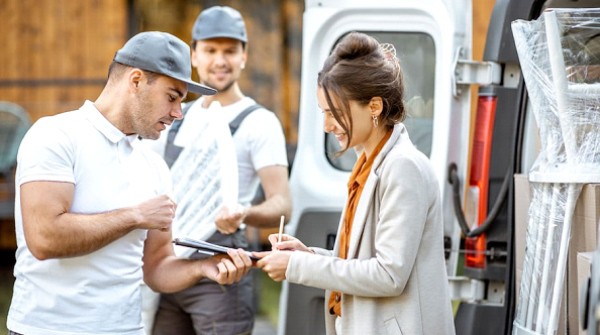 Check Their Industry Excellence
Licensed movers are always members of the industry's leading trade associations, such as the American Moving and Storage Association (AMSA). AMSA conducts an extensive background checks on movers and requires them to stay up to speed on the newest legislation and moving technologies. They also require them to participate in education and safety activities. It promotes nationally recognized, industry-wide standards for professional movers through its ProMover category. Inquire if your potential mover is a member of AMSA or another industry organization.
If you're relocating internationally, make sure the mover is a member of a governing body like the FIDI Global Alliance. Depending on the sort of transportation, you should inquire whether they have a Federal Maritime Commission number or a Freight Forwarder permit.
Look up For Online Transparency
On their website, professional companies will display their compliance qualifications. Reliable movers have strong safety and transparency policy, and you can find information about their compliance on their websites.
Customers' consumer footprints on websites like Yelp, Google, Thumbtack, and Trustpilot are required by industry requirements for movers. These websites should show that a mover engages with its client community on a frequent and relevant basis, offering moving guidance and support.
If the company you're planning to book with has a poorly detailed website, doesn't manage consumer platforms, you should be concerned about the scale of their operations. You should also check if they have a significant social media presence. While their quote may be less expensive than the rest, you may wind up with a costly headache later. This is due to issues such as liability for damage and lost or stolen property.

Related Articles: