​
Benefits of Using Junk Removal Services : Spring has arrived, despite how chilly it remains, and many people are seeking ways to spring clean and organize their homes and offices. Junk removal is one of these connected activities, and while it may seem like a good idea to manage it on your own,
It's better to hire a professional team to assist you. Attempting to remove and organize trash on your own may be unsafe, expensive, and time-consuming, and let's face it, there are many more important things for you to be doing at this time of year. You may focus on other vital duties while the specialists handle the heavy lifting by delegating the heavy lifting to professional rubbish removal services.
Here are a few of the advantages of hiring junk removal services.
Save Time and Money
Many people mistakenly believe that they can save money by removing, carrying, and getting rid of junk on their own. In the vast majority of circumstances, this is untrue. You'll have to pay for gas, a truck rental, and possibly a friend or two to assist you with moving items. You may have to pay overtime and risk liability if you manage a business and need your employees to collect trash from the premises. Hire a junk removal company to save time and money.
Contribute to the Community
Spring cleaning allows you to look thru your belongings to determine if there is anything that can be donated to local organizations. Instead of being discarded in a landfill, useful furniture can be donated and reused. Many of your items, even if you no longer need them, may benefit someone in need. Junk removal services can help you with this by recycling and donating eligible goods, as well as properly disposing of the rest.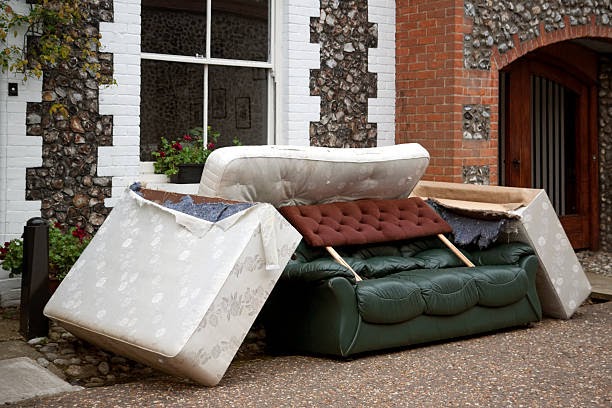 Ensure your health and safety.
Cleaning your basement, attic, warehouse, or empty offices might disrupt your daily routine and take days or weeks. Lifting heavy objects by yourself can lead to injuries, wounds, abrasions, and even death. Throwing everything in the trash may appear to be a simple chore, but some garbage can be detrimental to the environment. If you need to dispose of old paint and chemicals that have been stored in your garage or basement, you must do so in a specified manner. Other materials, even if they are not harmful, may be hazardous to transport. To correctly remove rubbish, you'll need the required expertise and tools, so rather than jeopardizing your personal safety, hire a professional.
To Get Rid of Your Junk, Hire Movers
Are you looking for professional junk removal services to assist you in getting rid of your trash in a safe and effective manner? Consider hiring the help of movers. We are a moving business with extensive experience in all aspects of moving, from planning and packing to unpacking and settling into your new home or workplace. Our personnel is well-trained and ready to tackle most projects, and we also provide junk removal services. We can think about all the small issues and be ready to completely help you every step of the way if we become involved in the entire process. For additional information or a quotation on our services, please contact us immediately.

​ Related Articles:
​​