Moving can be stressful, overwhelming, and costly, whether you're moving across the world or just down the street. As compared to hiring movers, renting a U-Haul will save you a lot of money, but if you pay attention to the specifics, you can save even more.
Get the Correct Truck Dimensions
When it comes to choosing the correct size truck or van, don't guess. Take measurements of your rooms to get an idea of how much you'll be bringing. Depending on the destination, the cost difference between a 1 room truck and a 3-room truck can be hundreds of dollars.
Get Moving Boxes for Free
U-Haul is not a good place to get boxes. Request boxes from every liquor store and grocery store in town. Ask about their delivery day and offer to assist them in breaking down the boxes. Check through dumpsters for clean boxes. If you don't have a lot of boxes, stuff as many as you can into dresser drawers, plastic storage containers, and other containers you have. You'll be shocked by how much you can fit into your existing belongings.
Also Read: How to Return Your Spectrum Equipment When You're Moving?
Be Prepared to Drive
It might seem strange, but if you're renting a U-Haul for a one-way journey, it may be cheaper—in some cases much cheaper—to drive to your new home and then to a city even farther away, if it's larger. Returning trailers to very small towns will increase the cost of your rental by up to 50%.
Bring your own blankets if possible
Using your own blankets and rugs as padding between wooden furniture pieces will save you a lot of money. Instead of renting expensive blankets from U-Haul, you can strategically position boxes and cardboard in the van.
Relocate During the Week
Between Sunday and Thursday, rates are usually lower.
Have a Garage Sale
Consider how much you really ought to bring with you if you're toting around furniture that's seen better days. Examine everything you own to see if it really wants to accompany you on your journey. Reduce the amount of luggage you carry to reduce the size and expense of the truck you'll need to hire. Perhaps you'll make enough money at the sale to cover some of your moving expenses.
Also Read: How to Properly Secure your Furniture while Moving
Borrow a Hand Truck
Borrow a hand truck or refrigerator dolly from a friend or a local business instead of renting one.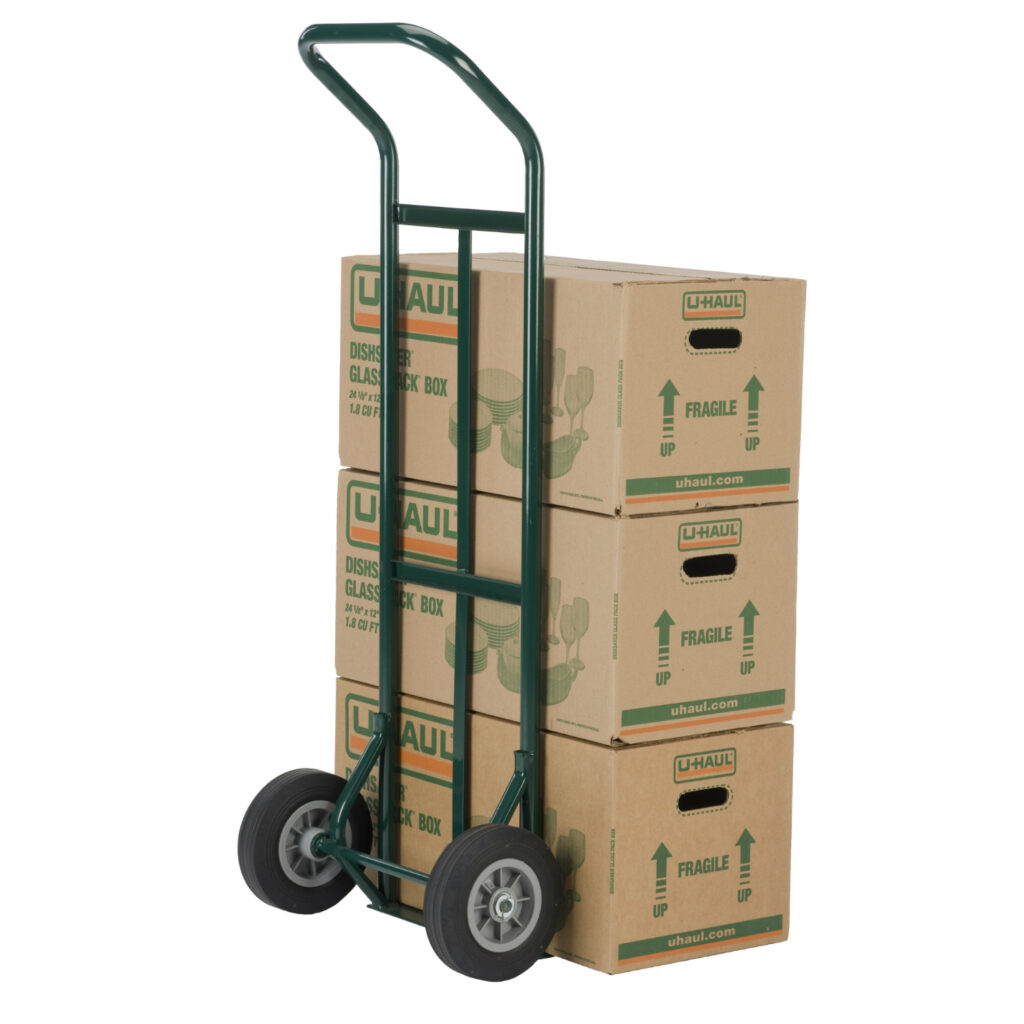 Return the truck to the same location
If you can rent your truck for a day or two and return it to the same location where you rented it, you can save a lot of money. Calculate the cost of transporting the truck one way or returning it to the same location using the U-Haul website or by calling and asking a representative. You can be able to save hundreds of dollars if you are just traveling a short distance, such as within the same state or area.
Get A Free Quote for U-Haul
Related Articles: