There are a few options accessible when it comes to storage solutions. On-site storage units are available in addition to standard self-storage units. They're useful for a variety of things, including downsizing, decluttering, remodeling, and moving.
The Advantages of Having On-Site Storage
On-site storage lockers can be a terrific alternative to a moving truck if you're moving. These metal boxes are huge and waterproof. Because they have ground-level access, they are simple to load. This means you won't need to utilize ramps or elevators to get in and out of the apartment.
Another fantastic advantage of having an on-site storage unit is that you can have it delivered whenever it is convenient for you and load it at your leisure. This is ideal for someone who does not need to move quickly. These devices allow you to move at your own pace without feeling rushed. They do not require any travel, unlike standard storage containers, where you must go to and from them. They can be shipped to any location where they are required.
Also Read: The Best Moving Companies That Provides Trailer Rental
Sizes of On-Site Storage
The average height and width of on-site moving storage spaces are 8 feet. They are available in two lengths: 12 feet and 16 feet. 12-foot containers can hold 500-1000 square feet of belongings, and 16-foot units can hold up to 1200 square feet. It's crucial to make sure you have enough room in your home to accommodate these storage units. Inquire with the on-site storage companies about the amount of space needed to transport the container(s) on and off your property.
When looking for on-site storage, there are a few things to keep in mind.
All objects are securely fastened
You are responsible for loading on-site storage containers because they are simply dropped up outside your home. You'll want to double-check that your belongings are securely stored within the unit. This will prevent your belongings from being damaged while in transit.
Also Read: Two Men And A Truck Moving Rates, and Cost for 2021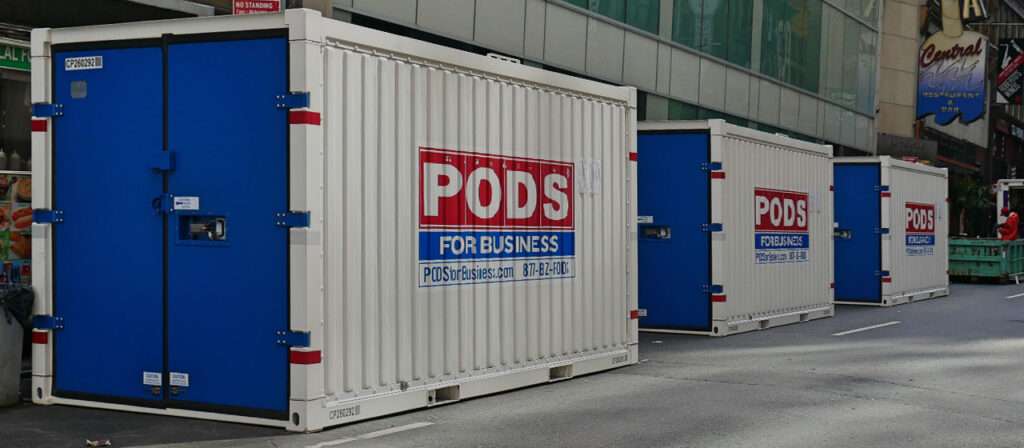 Not every unit has a climate control system
It's possible that your apartment isn't climate-controlled. If the on-site storage unit is not climate-controlled, you may not want to carry some items there. If your unit will be parked on the street or in your driveway for an extended period of time, avoid keeping items that are vulnerable to severe temperatures. Furthermore, not all units are watertight. Make certain that the unit you select has no openings that could allow water to enter.
Container Compatibility Doesn't Apply to All Units
It's also worth noting that not all communities welcome containers. If you break a community's rules, you may be charged a permit fee. Fees can range from tens of dollars to thousands of dollars. Although street parking is often forbidden entirely, containers can be placed on lawns and in driveways. Containers left on your lawn, on the other hand, will destroy the grass and ruin your landscaping if left there for an extended period of time.
Choosing the Most Appropriate On-Site Storage Company
Make sure to choose a high-quality container from trustworthy moving companies when choosing on-site storage containers.
Instead of roll-up doors, look for containers with barn doors that swing open. This will allow you to pack your container with a little more room. Inquire about insurance alternatives and security locks from whichever firm you choose.

Related Articles: