So you've made the decision to move yourself. You're not the only one who feels this way. Thousands of people move without hiring movers every year with no problems. That isn't to imply it's an easy task. The moving process can be stressful even when you hire movers, but moving yourself without hiring movers is far more difficult. So, how do you get around?
Make a decision about how you'll move.
This is the initial step, and you must choose a mode of transportation. The sooner you decide on a solution, the more likely you are to be able to get everything you need on the day of your move. Furthermore, the sooner you decide, the better you will be able to prepare your home for whichever form of moving you choose.
Use a Container Service (PODS) – If you're moving a small apartment or a few belongings from your home, a container service is ideal. It's also ideal for temporary storage prior to a move. They won't be able to drop off a container at an appropriate place if you reside in an apartment. The best part about a POD or similar container service is that you can have it delivered and move your belongings in over a few days at your leisure. You can also use one of these if you need to move out of your current residence but your new residence isn't ready yet.
Use a Buddy's Pickup Truck – If you only have a few belongings to move and are moving locally, you may always ask a friend for a pickup truck. Uhaul or auto rental companies can also help you rent a pickup truck.
Pack your belongings then hire movers – If you have a larger home with three or more bedrooms, this may be the best option for you. If you pack and prepare everything yourself and hire movers to merely wrap and move the furniture and boxes, you can still save money on moving.
Find Helpers For Moving Day
Moving on your own is not the same as moving alone. It's not easy to move, and you don't want to injure yourself in the process. When moving on your own, it's best to request the move of at least 2-4 capable individuals.
Give your pals a few weeks' notice if they are willing to assist on the day of the move.
When hiring friends to help you move, keep in mind that because they are not experienced movers, there is a higher potential of a few things going wrong. If you're desperate for cash and your furniture is inexpensive, it's fine to ask your pals. Simply make sure they have plenty of beverages and food, and perhaps treat them to a drink or meal at the end of the day.
Get Packing Materials
Stores like Home Depot and Lowe's are the ideal places to get moving boxes and packing material for your move. Tape, mattress bags, and tape dispensers may all be bought for significantly less money online.
Use your own blankets and linens to preserve your furniture instead of buying expensive moving pads. You can use such products to wrap your furniture and secure it with tape or thick rubber bands (if you want to buy them).
Packing Materials Needed
Boxes – Small, Medium, Large, Dishpacks, and Wardrobe Boxes.
Packing Paper
3-6 Rolls of Packing Tape
Mattress Bags
Tape Gun
Markers
Packing Tips for Moving Yourself
Recognize what belongs in which box – Books, CDs, paper, and small devices are placed in little boxes. Large boxes are reserved for light things such as pillows and blankets. For moving, you'll need more small and medium-sized boxes than large ones.
Pack Room By Room – Packing room by room prevents objects from being mixed up. You'll want to identify each box with the room and some objects so you know exactly what's inside.
For fragile kitchen items, use heavy-duty dish packs. Heavy-duty dish packs are sturdier, double-walled boxes. If you drop a box or it is shattered, the thickness protects your delicate belongings.
Use Packing Paper — You may be tempted to use bubble wrap for all of your trinkets and fragile stuff, but packing paper is less expensive and, when wrapped properly, can actually keep your stuff safer.
Make a Regular Essentials Box — Keep toothbrushes, deodorant, prescriptions, and anything else you might need on a daily basis in this box. That way, when you need these products, you won't have to go through numerous boxes to find them.
Wrap Breakable Goods in Towels and Linens – Towels and linens can be used to wrap breakable items to keep them safe. It will also save you money on packing materials.
Make Use of Your Suitcases – Make use of your suitcases by filling them with heavier goods such as books. You may pack your bag heavy and not worry about not being able to lift it because it has wheels. You'll also save some money on extra boxes.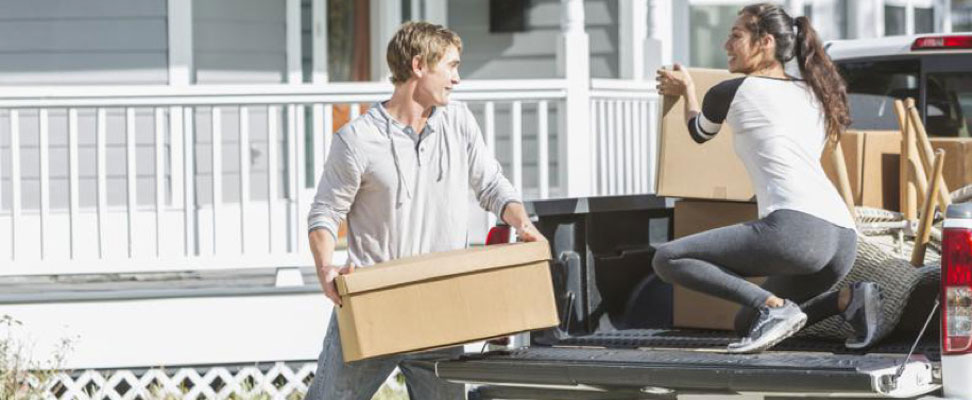 For Moving Day, Hire A Babysitter or Pet Sitter

Other than your tiny children or pets, nothing will slow you down more on moving day. Pets are a little easier to handle with because you can put them outside or in a particular room on moving day, but tiny children may require supervision. On moving day, have a family member take them to the movies or to the park.
Get the Moving Equipment You'll Need
If you're renting a moving truck, they should also provide the equipment and supplies you'll need. If you're hiring a moving container, you may need to hire the necessary equipment from a local U Haul store. Of course, if you're only having movers transport your heavy furniture, you won't need any of these goods.
Needed Tools & Moving Equipment
Furniture Dolly
Appliance Dolly w/straps
4 Wheel Dolly
Extra Straps & Tie Downs
Furniture Pads and/or blankets
If you wish to move securely, you'll need these items. It is always preferable to transport objects on wheels rather than carrying them yourself. Here are a few movies to assist you with furniture and other heavy object shifting techniques.
Also Read: