You've secured your new home after a long search and are ready to move in. It's an exciting time to consider how your new home design will be once you've moved. It's best to do as much planning ahead of time as possible before the movers arrive to pack up your belongings and get you settled in your new home, condo, or apartment. Here are some helpful hints and resources for designing your new home.
Check What You Have
Consider how you want your new home to look and whether you want to redefine your style before you make the move while creating a new home. Examine your furniture and consider how it will fit into your new area. Consider completing a preliminary sort to get rid of unnecessary items and clutter. You might also want to buy a few new pieces to replace ones you've outgrown or that don't fit your design goal or the space.
Take a look at your paintings and pictures, area rugs, and knick-knacks while decorating a new house after moving. Are you still interested in everything you own? Will they be able to work with you now that you have a fresh vision? If not, think about what you'd like to sell or donate before making the move. You can organize a garage sale or sell stuff online (for example, on Craigslist, LetGo, eBay, or Facebook Marketplace) to supplement your budget for the products you want to buy.
Use Moving Coupons
When you file a change of address with the Post Office, you'll receive a package of moving coupons from stores. Including Bed, Bath & Beyond, Lowes, Pottery Barn, Crate & Barrel, The Shade Store, West Elm, Wayfair, and more. Discounts on home furnishings, rugs, bedding, pillows, dinnerware, and other items often range from 10% to 20% and can add up to large savings. When you're planning your home, keep these in mind for future purchases.
Decor Magazines are Great Source of New Home Designs
Look through home design magazines like Elle Décor, Veranda, Country Living, House Beautiful, Real Simple, Dwell, and Better Homes & Gardens to get ideas for what you enjoy. Color schemes, window treatments, and furniture arrangement choices that appeal to you should all be considered. Make storyboards of your favorite things, including a color palette and the furniture and accents that will help you realize your design idea.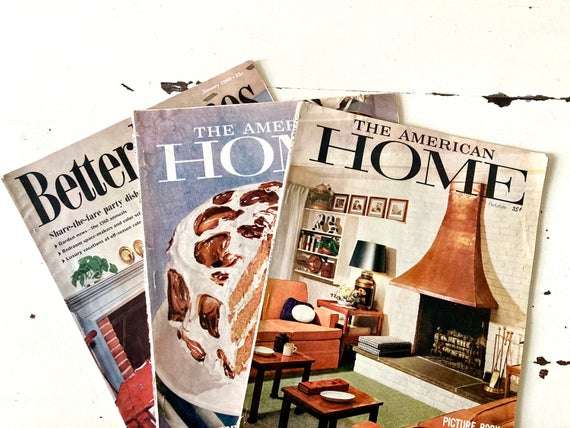 Even Designing Can be Done Online
Better Homes & Gardens, Find Any Floor, West Elm, and Pottery Barn, to mention just a few resources, all offer free online room design tools and assistance. Alternatively, you could pay for an online interior design service like Modsy. Simply send them images of your new space layout, tell them about your project, lifestyle, and budget. They'll offer you a 3-D design of the area, complete with furniture and decor, as well as merchant discounts.
Lay Out Your New Home Design Once You Settle in
From top to bottom, clean your new house completely. This is a fantastic technique to make yourself feel more at ease while also identifying things you might want to improve. Unwrap and put away the plates, silverware, and pots and pans. Then focus on your bedrooms, which are where you spend your downtime, with enticing and comfortable bedding and window coverings. If you're a morning person, bright-colored window curtains that don't block out too much light are a good idea. If you wake up later in the morning, you might want to go with darker tones and more window coverage.
Your New Home Design Must be Made With Passion and Intent
Consider how each space will be utilized before you start arranging furniture and hanging paintings and photos in it. Will your living room, for example, be largely functional with a comfortable sofa and television, or will it be mostly utilized for entertaining friends and family, or will it be both? If you have a room that will serve many purposes, such as a living and dining room, consider how you may split the area most effectively. Rugs, dividers, or a bookcase can be used to divide a room without disrupting the flow.
Avoid buying matching sofas or side tables when looking for additional or replacement furniture for a specific room. A room with contrast has greater liveliness. Add texture to spaces by using fuzzy cushions on couches or textured wallpaper in the living or dining room.
If you're thinking about painting a room or just adding a splash of color to one wall, get some samples and see what colors go with the furniture you already have or just bought. Go for it once you've decided on a color.
Make your new place a home by adding family photos and other memorabilia.
Consider how your new home design will be after you've relocated. Whether you're moving into a large house or a studio apartment. Make this a chance to start over at your 'home sweet home.'
Related Articles: