Prepare Inherited Property: Getting a house as a present from a loved one may be both a great gift and a difficult scenario to negotiate. You may have a few alternatives for what to do with the house depending on the circumstances, such as moving in, renting it out, or selling it.
Among the most common options for beneficiaries is to relocate into an inherited home while selling their current residence. If you inherit a home, you may choose to rent it out as a source of income in other instances. You might also arrange an estate sale to get rid of unwanted stuff before selling the house. If you're intending to sell an inherited home, this article will help you avoid the common errors and roadblocks that can cost you money, lengthen the process, and make you frustrated.
Related
Guides To Help You Start Looking For A New Home
Tips for Finding and Moving Into A New Home 
How to Store Your Belonging When Selling Your Home
Gift Ideas For Someone Moving
Prepare Inherited Property for Sale
After you've figured out the financial ramifications and decided whether selling an inherited house is the best option, you'll need to get the house ready to market. This entails removing personal items, decluttering when needed, and de-personalizing the rooms. Here are some real estate suggestions for selling an inherited property.
Remove all personal belongings
Going thru your parents' or loved ones' most personal items, which typically brings back many emotions, is one of the most emotionally taxing elements of inheriting a home. Tho you won't be able to mix a lifetime's worth of possessions with your own, you should be able to select a few treasured keepsakes for yourself and other family members. Then begin sorting stuff into piles: what to donate, what to discard, and which to sell.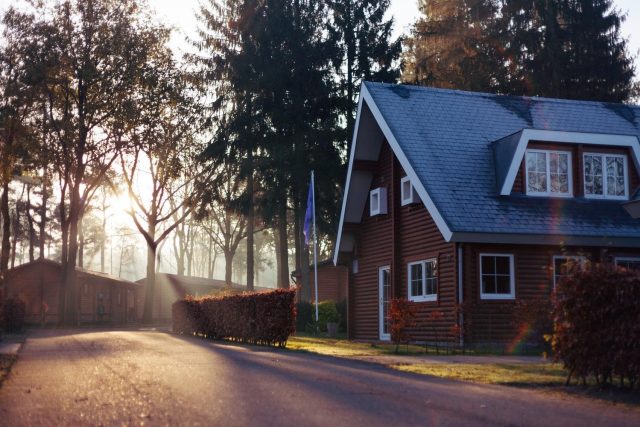 Organize a yard sale or an estate sale
After distributing prized goods to heirs, you may decide to sell the rest of your belongings at a yard sale or estate sale. When homes are cleaned and cleared, they sell faster. If the stress is too much with everything else going on, you can hire an estate sale consultant to help you sort thru your items and price them for sale. After the house has been cleaned, consider making tiny changes to help the house sell for a higher price.
Allow enough time for the estate to be probated
If your loved one left a will, the estate may have to go thru probate before you can sell the home. Probate is the legal process of proving a will. A summary probate process is accessible in most states, although it is usually limited to small estates worth a few thousand to a few hundred thousand dollars. It's worth noting that many estates with real estate and other assets will exceed this limit. If the decedent had a revocable living trust, you will not need to go thru probate. If you have questions concerning the will or trust, speaking with your loved one's estate planner or probate attorney can be beneficial.
Determine who is legally responsible for the transaction's handling
If the property owner has left a will, the executor is the person in charge of distributing the estate's assets, which include real estate. If the property is held in trust, the trustee has the same authority as the owner. When siblings inherit property from their parents, one person usually has final power and accountability for the real estate deal.
Choose the best real estate agent for you
While it's natural to want to hire a real estate agent you know, enlisting the help of friends or family members to handle the sale of an inherited home may not be the best decision. When looking for the proper real estate agent, it's crucial to ask a range of questions to ensure they're looking out for your best interests.
Get your instant Free Quote Now
Related Articles: