Moving to North Carolina? North Carolina holds a special place in the hearts of all who discover its charms, known for its pristine nature, the spectacular Appalachian Mountains, temperate weather, and over 300 miles of coastline.
The Tar Heel State offers a mix of affordability southern hospitality, entertainment, and great opportunities, education, and more, from young singles to older folks enjoying their golden years.
Captivated by the Magic of North Carolina? If you are moving to North Carolina, here are the things you need to know.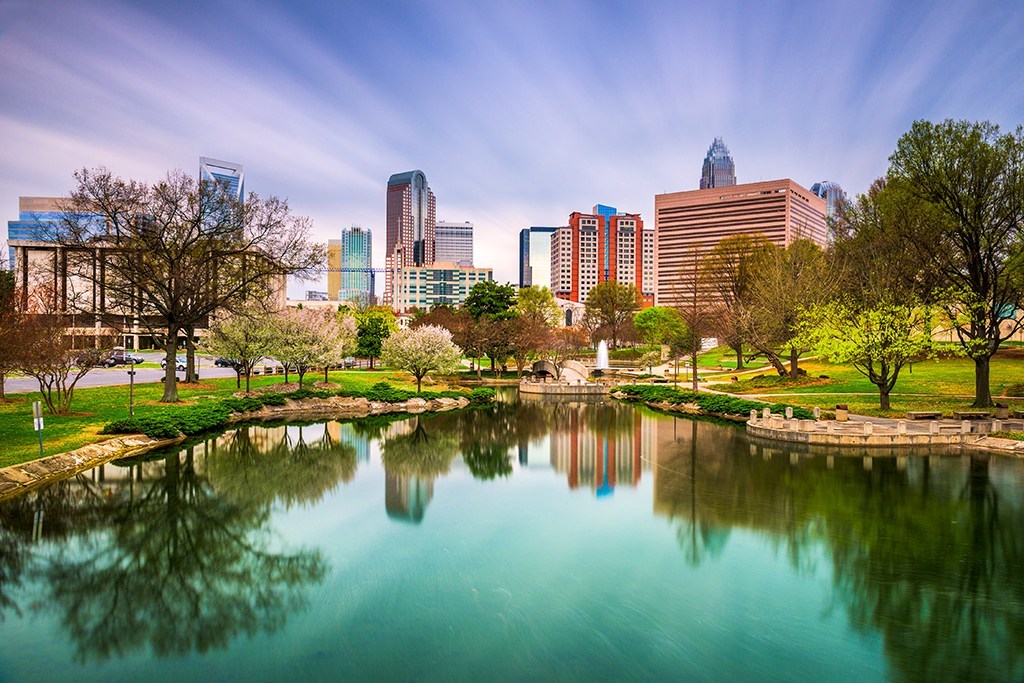 Guide Moving to North Carolina
Also, Read:
Moving to Raleigh, NC? Here's What You Need To Know Before You Go!
Things to Know Before Moving to Charlotte, NC

What we love living in North Carolina?
Climate: Here, the weather is perfect. In January, the average temp along the coast hovers about 50 ° F and 60 ° F. Summers are rarely greater than 100 ° F, but they may be humid and hot.
Living cost: Overall, it is relatively inexpensive for the state. Your money goes further here with a cost of living index lower than the percentage of the US average.
Outdoor sports: Nature lovers have an infinite range of sights and sports at their fingertips, from the Great Smoky Mountains to the beautiful coastline.
Hospitality: Life is rooted in southern charm and hospitality in the Tar Heel State, where people are warm and friendly. This is a generalization, of course, but for the most part, it is accurate.
Slower Speed: If you're tired of other areas of the country's busy areas, the state provides a pleasant change of pace with a slower way of life.
Food & Drink: Some of the best in the nation are NC barbeques. Top restaurants can also be found across the state, particularly in the Raleigh metro.
Demand For Housing
Is buying a home or renting in NC cheaper?
It relies on areas, like most other states. Overall, ownership is very affordable. In many cities, including Charlotte, Winston-Salem, Greensboro, and Raleigh, if you live there for at least four years, it's becoming a better financial choice to buy.
According to a recent report, buying (average mortgage of $1,294 / month) versus renting (average rent of $1,493 / month) in Raleigh over 48 months is more affordable.
Median Home Value: $184,200
Average rent: $1,179 each month
Living Expenses
The cost of living in North Carolina is 5 percent lower than the national average, according to PayScale.
Here are some contrasts of costs to the rest of the nation:
Housing = 30% lower for housing
Utilities = 4% lower than national average
Groceries = 13% higher than the national average
Transportation = 8 percent lower than transport

Here is a median cost breakdown:
Energy Bill = $162
Phone Bill = $172
Median home value = $184,200
Median Rent = $757
Demand for Economy & Work

North Carolina came in at # 29, according to a 2019 state economic index. A non-farm payroll job growth rate of 2.3 percent (11th in the nation) and a GDP growth rate of 3.4 percent (10th highest) was determined by Rank, among other factors.
Top Industries in North Carolina
Energy (Nuclear, Cleantech, Smart Grids)
Food Processing & Manufacturing
Furniture
Information Technology
Plastics & Chemicals
Textiles
Tourism
Aerospace & Defense
Automotive, Truck & Heavy Machinery
Biotechnology & Pharmaceuticals
Business & Financial Services
Corporate Headquarters
Major Employers in NC
Smithfield Foods
Comprehensive Cancer Center
Back of America Corp.
Wake Forest Baptist Health
East Carolina University
Wells Fargo Bank
Rex Health Care, Inc.
Duke Children's Hospital
Duke Energy Corp.
Moses H. Cone Memorial Hospital
Novant Health Forsyth Med Center
Charter Communications
Cape Fear Valley Medical Center
The University of North Carolina at Chapel Hill
Queens University of Charlotte
Merrill Lynch & Co.
Spectrum
Sylvan Learning Center – Fayetteville
House of Raeford Farms Inc.
WakeMed Health and Hospitals
Are you moving to North Carolina? We're ready to help! Request a free quote today.