Moving during the holidays can add a significant amount of stress to the situation. It doesn't have to, though. There's a lot going on throughout the Christmas season, from holiday parties to family gatherings. We've compiled a list of suggestions to keep your spirits up despite your relocation.
Donate Anything You Don't Use
Go through all of your belongings and separate anything you don't need. This holiday season, instead of selling the products, consider donating them to those in need. For the needy in the winter, old coats, jackets, and blankets are in high demand. It's a terrific way to declutter your closet while also helping others.
Make a reservation for your movers well ahead of time.
If you're planning to hire movers, do it well ahead of time so you can plan your holiday season efficiently. We recommend booking at least a few months ahead of time. You can easily schedule everything else around the logistics of your move after you've finalized your move.
Pack Little by Little
There will be a lot more to think about than moving around the holidays. This can include Christmas or Hannukah shopping as well as holiday celebrations. Pack a little at a time to minimize burnout.
Maintain Easy Access to Holiday Decorations
You don't have to go all out with the decorations if you're relocating over the holidays. You only need to keep one or two boxes of seasonal decorations on hand. With your necessities box, pack them together.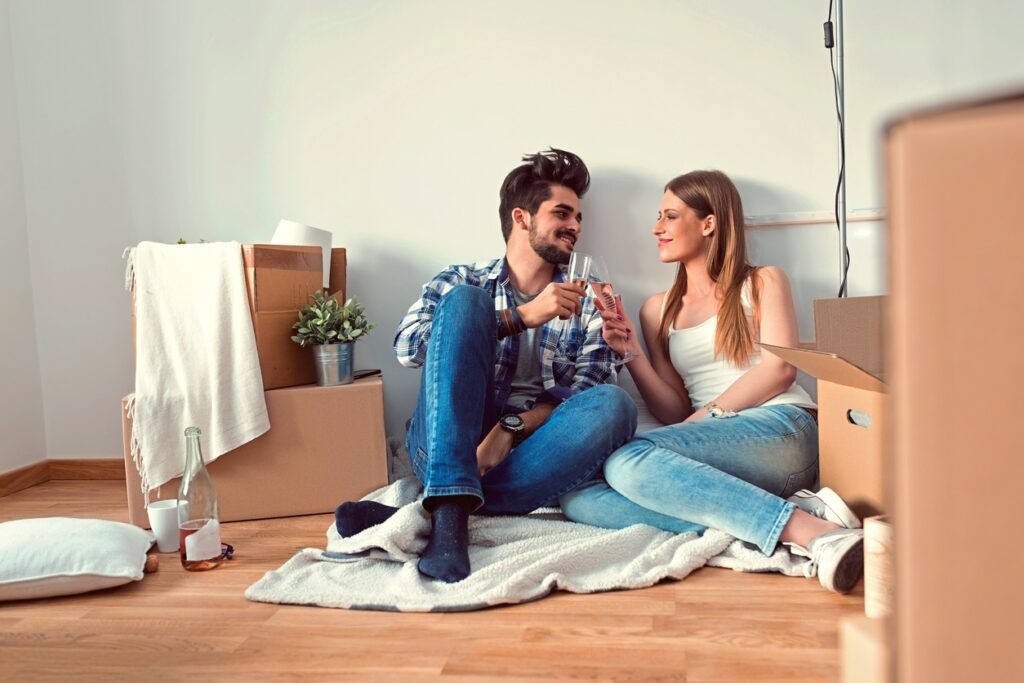 Allow another member of your family to host the holiday celebrations.
See if any of your other family members are willing to host holiday dinners so you don't have to take on any additional responsibilities. It's preferable to give yourself time to settle into your new house before bringing guests around if you can. If you do decide to host, keep the parties modest and potluck-style. Hiring a caterer is another option. This way, you won't have to worry about cooking while also moving.
Maintain a festive atmosphere.
Packing around the holidays can be stressful, and you may be tempted to avoid them entirely, but this is not a good idea. Allowing yourself to take a breather and appreciate the season may help you cope with the stress of moving. Furthermore, maintaining a sense of normalcy will aid in the adjustment of the entire family, particularly the youngsters.
Play holiday music and wear Santa hats to keep things joyful while moving. Take frequent pauses. You might want to take a break with some holiday-themed treats. Another approach to unwinding is going on a drive with your family to see the Christmas lights. Give yourself something to anticipate after a long day of packing or relocating. You could order pizza and spend the evening with your family watching holiday movies.
From Your New Address, Send Holiday Cards
Sending holiday cards from your new address will kill two birds with one stone. While spreading holiday cheer, you can announce your new address to every member of your family and friends. In the midst of a move, taking some time to write to loved ones will lift your spirits.
Employ the Services of a Reliable Moving Company
Although moving during the holidays is not ideal, we hope that these suggestions may be useful. Hiring a moving company is the best way to thoroughly enjoy the holidays despite a move. We can take care of everything, from packing your old house to set up your new one. You'll be able to settle in quickly and have a stress-free holiday season as a result.
Get a free quote for your full-service relocation today!

Related Articles: