Mobile Home Living: Many would-be homeowners are aware of how difficult it is to buy a home in today's market. It's no wonder that many people are looking for more cost-effective alternatives, such as compact homes, RVs, and mobile homes. In reality, it is believed that around 17 million Americans live in mobile homes.
If buying a standard home is too intimidating, try living in a mobile home as an alternative. Mobile homes are a terrific alternative for families and individuals of all sizes and walks of life since they are highly adjustable and cost-effective. Continue reading to learn if a mobile home living is the right decision for you.
Related
Steps on How to Move in A Mobile Home
What Is the Cost of Moving a Mobile Home?

Pros and Cons of Mobile Home Living
Pros
Benefits to the community
Many communities organize entertaining, curated events for residents, are conveniently placed in easy-to-access places, and have plenty of space between mobile homes. Plus, there's no need to be concerned about pet rental fees or noisy upstairs neighbors!
Neighborhoods that cater to families
Many mobile home parks have background checks and up-to-date safety standards in place to guarantee that tenants are safe and can form relationships with their neighbors.
Space that can be customized
Whether you're wanting to downsize or have creative home decor ideas, you'll discover that the confined area of a mobile home allows you to be more picky and practical. They're made to fit everything you need in a smaller space, giving you the ability to accomplish more with less.
Trendy
Tiny homes are the hipster-approved mobile home choice of the twenty-first century, making unattractive mobile homes a thing of the past. Single- and double-wide are no longer the only alternatives, with anything from eco-luxe camper trailers to actual tiny homes that are basically smaller replicas of the real thing on wheels.
Need moving services?
Here are the best moving companies you can trust;
Xfinity Moving
College Hunk
Two Men and a Truck
All My Sons Moving and Storage
U-Haul
College Hunk
Portable On Demands
Budget Truck Rental
1-800-PACK-RAT
Penske
Best Interstate Moving + Storage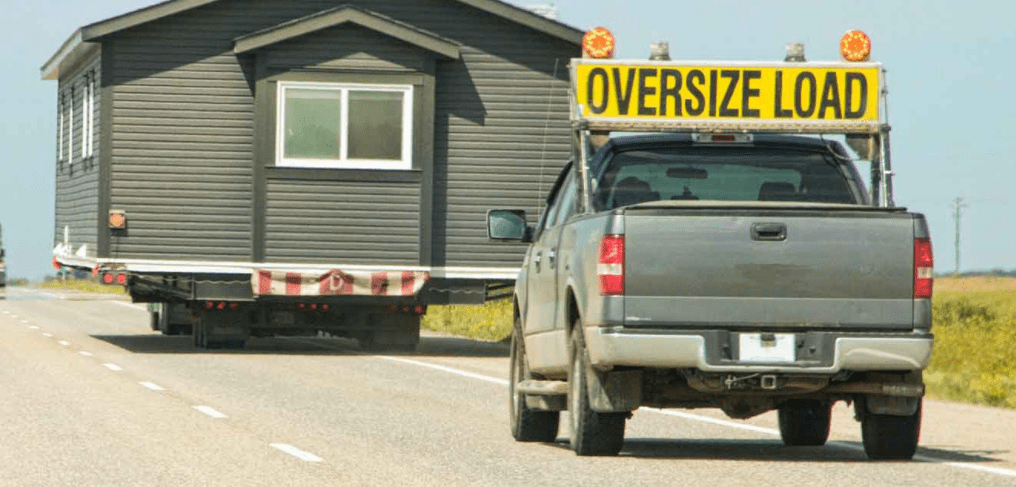 Cons
Age-restricted neighborhoods
It's no secret that the vast majority of mobile home communities are made up of senior adults. As a result, many municipalities still have age restrictions in place for residents under the age of 55.
Yards with limited space
While many people like not having to maintain their home's external property, they will miss out on the possibility to have a large yard. If you have a lot of pets, keep that in mind!
Negative stereotypes: Although many mobile communities are clean, safe, and convenient, living in a mobile home or "trailer park" has long been associated with negative stereotypes.
Stereotypes
Even though many mobile communities are clean, safe, and convenient, living in a mobile home or "trailer park" has had a negative image for some time.
It can be difficult to sell or relocate
If you decide to sell your mobile home, reselling it can be difficult due to the homes' low appreciation potential. Depending on the age and condition of the home, transportation can be difficult. Furthermore, park owners have the ability to sell the park at any time, which can be worrisome.
Mortgages can be complicated
Traditional mortgages are unfortunately unavailable to mobile homeowners, and obtaining a manufactured home loan might be tricky. If a potential buyer requires assistance, they may need to apply for traditional loans from companies like Fannie Mae and government agencies like the Federal Housing Administration.
In conclusion
What's our opinion? Take a chance. Many individuals are rethinking the run-down, dangerous mobile home of the past as a clean, safe, and modern environment in a future community, defying the stereotype of the run-down, dangerous mobile home of the past.
If owning a standard home scares you, try living in a mobile home as an alternative. The savings associated with mobile home living are practically too tempting to pass up for new couples just starting started in the world, young professionals investing in their professions over their dwelling, or even seniors wishing to downsize their lifestyle to better match their retirement fund.