When the time comes to relocate, you may not want to take everything from your current residence with you. Perhaps you'd like to redecorate, selecting furniture and accent pieces that are more in line with the design of your new home. Perhaps you want to keep your move as small as possible and leave some items behind that are functional but not particularly beloved. Whatever your reason for wanting to get rid of unwanted furniture before a move, this advice can help you do so quickly and easily.
Donations and giveaways
Donating or giving away unwanted furniture is one of the simplest ways to get rid of it. Donations have obvious benefits: if your items are in good condition, a variety of charitable organizations are likely to accept them. You don't have to worry about matching a piece of furniture to the needs of a family member or friend, and you know that the item's sale will benefit a cause to which you've decided to donate.
You can always ask around or send a group text or message with a list of furniture you want to give away, but you'll need to keep a master list updated with claims on items and notes about furniture that has already been adopted.
Also Read: How to Properly Secure your Furniture while Moving
One major question to consider is whether you can easily transport the item to a donation location or if it must be picked up by someone else. Chairs, end tables, and the like are easy to transport in even a small car, but bureaus, desks, and other large pieces can be more difficult. While some smaller groups may not be able to pick up your furniture, there are a number of larger organizations that do.
If you live in a big city, there may be neighborhood or city-wide charitable groups that accept donations and even pick them up. Consider looking up furniture donation in your city if you want your furniture to benefit a very local cause.
Also Read: How to Move A Piano The Right Way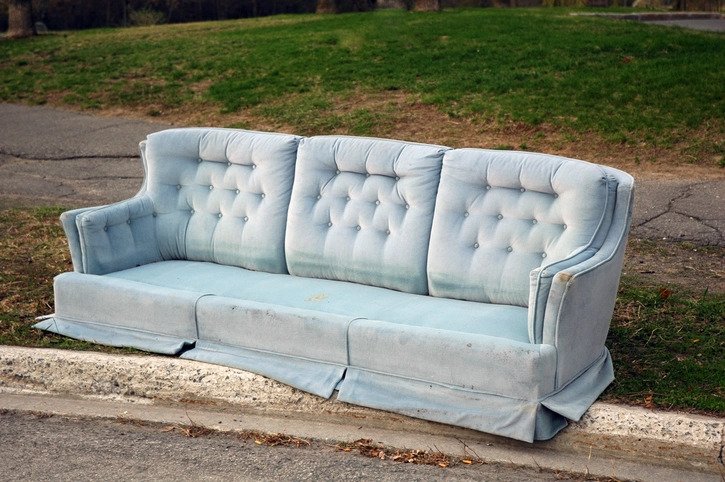 Obtaining a return on investment
While you may not recoup the entire cost of your furniture, you can often recoup some of your investment – and earn some extra cash to help with the costs of moving – by selling your items. When it comes to sales, you have several options, including:
Organizing a yard sale. Yard sales are a quick and easy way to get rid of unwanted furniture and other items. While you must publicize the event and cannot guarantee a sale, it is a good way to sell a variety of your possessions before donating them.
Collaboration with a local consignment shop. If you have older or more unusual items, you might be able to sell them to a vintage or antique store. Keep in mind that consignment shops typically offer a payout only when the item sells, so this may be a long-term situation rather than a short-term one.
Selling items on the internet. Direct, person-to-person sales are simple, at least when potential buyers don't expect you to deliver an item for free or to keep haggling over the price. You have the authority to manage these transactions, set your own prices, and decide how and where to meet buyers.
Sometimes the simplest way to relocate is to get rid of items you no longer require. Get in touch with the expert movers and packers at Wowmover today for assistance in transporting those truly indispensable possessions to your new home!
Get A Free Moving Quote!