You're probably already familiar with the self-storage units we see everywhere if you're looking to store any things that you just can't part with but don't have space for. A new product, however, is officially on the market, which may alter the way we store our belongings. We have compiled a self-storage and POD unit guide so that you can choose which one is right for you.
Self-Storage Units
Self-storage units are the ones that we usually see in town, and when you think about storage, they're most likely the first thing that comes to mind. Typically, these units pay a monthly fee to operate, and they can be found in large complexes. You'll be given the number and the key to your unit when you get a self-storage unit, and you can use it any time you want.
Pros and Cons of Self-Storage Units
One of the main benefits of self-storage is that you can choose from a large variety of sizes. If you want a tiny 8-10 unit or a large 20-30 unit, it is up to you, so you don't need to pay for more storage space than you're going to use. In order to avoid water damage to your belongings, most of these systems are often climate-controlled and sealed off, and you can choose whether you want a garage-like unit or an indoor unit. These facilities are nearly everywhere, so you're sure to find one in your city.
Also Read : The Ultimate Guide to Storage Unit
Traditional self-storage has a few downsides. Any time you want to bring anything in or take something out, you will have to go to the unit instead of making it come to you. Once to move it into the device and again to move it out, you will also have to load and unload your things twice, which means it can become costly. Finally, it can be tempting to forget about your storage unit and keep your stuff there longer than you initially intended, and after you've put your items in it, you may be tempted not to give up the unit.
PODS
A very recent trend in the storage industry is portable storage units, and they are rapidly gaining popularity. These are portable metal units that are dropped off at your door for you to fill and then picked up once your things are safely packed inside to be taken to a POD warehouse.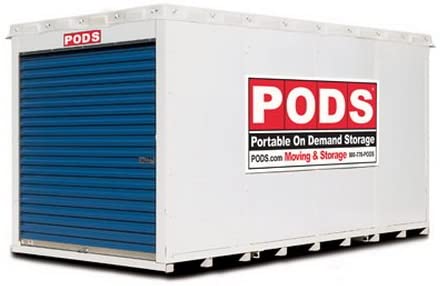 PODS Pros and Cons
Transporting PODs can be much faster, and they come straight to your door. Depending on how much space you need, you can pick different sizes, and you just have to pay for a transfer instead of two.
PODS costs more than self-storage, and since you want to keep the device at your house, the monthly rate would be higher. In unit sizes, there is often less variety, so depending on how many belongings you plan to store, you can have to pay for different units.
You can rely on our Moving and Storage if you need help moving or storing your belongings. For almost any form of the move, we provide moving facilities, and our self-storage units are secured and protected by 24/7 security cameras.
For a free quotation on your next move, call us at (888) 534-2250
Related Articles: