Moving to Irvine, CA? Irvine is a developed planned community in Orange County, CA, which, especially at the prestigious University of California at Irvine, offers a variety of beautiful home styles and types and terrific job opportunities.
For its highly regarded schools, families select Irvine; healthy neighborhoods; a large range of quality amenities; and beautiful greenways, parks, and public spaces. In Irvine's perfect mild environment, young people, families, and seniors enjoy festivals and special events that are held year-round.
Irvine has received an overall Livability Rating of 82/100 for Facilities, Safety, Schools, and Weather by areavibes.com. If the town's cost of living, fuelled by ultra-expensive housing, was not so high, the rating would be higher. The economy of Irvine is stable, the job market is good and residents enjoy one of the country's highest median incomes.
Due to its proximity to beautiful Pacific coast beaches that are only half an hour's drive west, top-tier shopping at South Coast Plaza and Irvine Spectrum Center, or the convenience of John Wayne Airport on the northwest border of the city, another reason people love Irvine.
In a few hours, you can camp and explore in Joshua Tree, Anza Borrego, or sit by the pool in Palm Springs. Access to weekend destinations is easy. San Diego, or Baja California, Mexico, is only a few hours south. If you want to live in Irvine, you are on the way to a terrific lifestyle.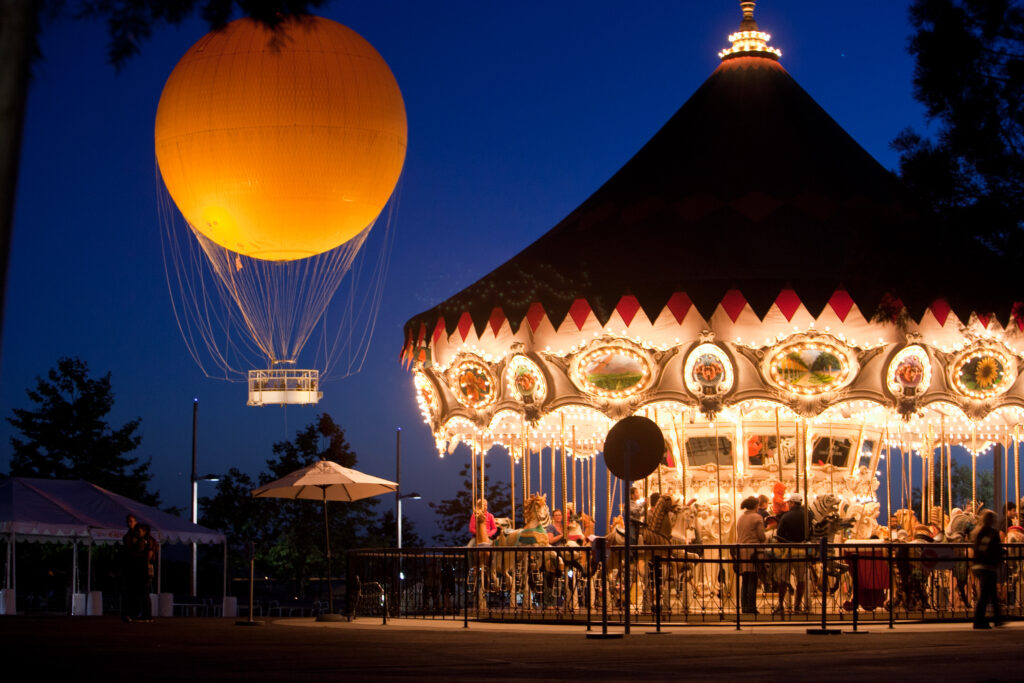 Things to Know Before Moving to Irvine, CA
The City of Irvine was originally part of The Irvine Company, a 110,000-acre cattle, olive, and citrus ranch, thoughtfully laid out in a 'village' concept during the 1960s. Irvine occupies approximately 66 square miles with a population of 282,572 people and has a density of over 4000 individuals per square mile.
Homes, apartments, condos, and commercial buildings with a common architectural style unify each of the 24 villages. For each village, schools, churches, entertainment venues, parks, greenways, and commercial centers are integral. The city has grown into a distinguished higher education hub and headquarters for major technology and semiconductor industries because of UC Irvine.
Job Market and Economy
Of the 282,572 residents, approximately 124,000 individuals have jobs in Irvine. Skilled, Science, & Technical Services employing 20,215 people; Manufacturing with 16,428 employees; Educational Services employing 14,635; Utilities $123,359, Manufacturing $87,405, and Finance and Insurance $87,093 are the sectors employing the most people. Surprisingly, 13 percent of people live below the poverty line for such a prosperous city, slightly below the national average of 13.4 percent.
Jobs between 2016 and 2017 increased by 3.58 percent. Management with 20,303 workers; Sales and Related Occupations 14,137; Business and Financial Operations 12,237; Office and Administrative Support with just under 11,000; and Computer and Mathematical Occupations with just under 11,000 employees are the most common employment fields.
The highest paying professions (not industries) are law enforcement officers, earning $147,524 on average; $102,709 for architects and engineers, $101,849 for legal occupations, $98,550 for clinical diagnosis and treatment professionals, and $97,490.
Zippia.com lists these companies as some of the best to work within Irvine based on company financial wellness, wages, and workforce diversity.
House Market: Moving to Irvine, CA
With a 0.6 percent rise in value over the past year, the median home value is $861,600. Between May 2019 and May 2020, Zillow predicts that home prices will drop 0.3 percent, so now may be a good time to purchase. Types of housing range from homes on large lots to newly designed attached two-bedroom homes with decks, large walk-in closets, and elevators.
When the community planners mapped out the city in the 1960s, approximately 4.5 percent of homes were completed. Between 1970 and 1999, another 56 percent of homes were constructed and 39 percent of homes were built in 2000, or more recently. About 60% of households have two or three rooms.
About half, or 53 percent, of Irvine people, rent amid the tough rental market A sample of Irvine apartments showing prices and photographs is available to review on walkscore.com. The median rent price is $3,482, $282 higher than the Metro area of LA-Long Beach-Anaheim. With luxury lobbies, rooftop pools, and in-house gyms, some newly constructed high-end apartments render Irvine rental living quite lucrative.
Cost of Living in Irvine
In comparison to the US cost of living of 100, Irvine's cost of living index is over double that at 211.5. If you are moving to Irvine, CA, the cost index for housing is 456; the cost index for health is 89, 100 for groceries, 98 for electricity, and 120 for transportation. It's easy to see that your main cost will be housing and to finance homeownership or rental costs, you will need a healthy paycheck. The median income of Irvine residents is $95,573.
The family budget calculator estimates that $1,876 for housing, $845 for food, $1,331 for child care, $1,277 for transportation, $890 for health care, $1,282 for taxes, and $1,098 for other necessities totaling $8,598 a month, or $103,174 a year, will be charged by an Irvine family of four, with two working adults and two children.
Moving to Irvine, CA?
Here are the best moving companies you can trust;
Xfinity Moving
College Hunk
Two Men and a Truck
All My Sons Moving and Storage
U-Haul
College Hunk
Portable On Demands
Budget Truck Rental
1-800-PACK-RAT
Penske
Best Interstate Moving + Storage