Relocating for a job, as if starting a new job wasn't stressful enough, is guaranteed to add to your stress. It can be difficult to know what to do first when you're looking for a new place to live, a school for the kids, packing up all of your memories into cardboard boxes, and making a game plan for your first 90 days on the job. It's even more difficult to make sure you haven't forgotten anything before you head down the freeway with your moving truck in tow.
Fortunately, your new job may provide you with a relocation package or other relocation incentives to ease your move, so you'll want to ask about them first—and negotiate them. However, you'll need to sell your existing home, find a new one, finish any loose ends, and begin exploring your new city.
Here are things to do before the big move to guarantee you get everything done and your relocation goes as smoothly as possible.
Relocation benefits should be negotiated
It's usually a good idea to check with your benefits coordinator about relocation assistance if you're moving for certain employment. Many large companies have partnerships with relocation companies that provide excellent financial perks, such as covering moving and closing costs and even offering a buyout option if your home does not sell before your move date.
Make sure to negotiate these relocation incentives before accepting a job offer in a new city or even a different country.
Research your new residence
Start looking at community profiles within commuting distance of your new work as soon as you know you'll be moving. Before you sign any leases or mortgages, do some preliminary research on housing costs and the cost of living in your new location. You may be excited about landing a new job with a higher salary, but if the local economy is significantly more expensive than the one you're leaving, you may find yourself further behind financially rather than ahead.
It will take some time for you to become accustomed to a new region, so if feasible, organize a few preview trips to assist you to get used to it. Do some comparison shopping if you're evaluating different towns or communities.
From the northern suburbs, the journey to work may be a breeze, but from the southern suburbs, it is a nightmare. You could prefer living in a residential community to living in the city. If you have children, the educational system is always a factor to consider. This procedure will most likely take some time to complete.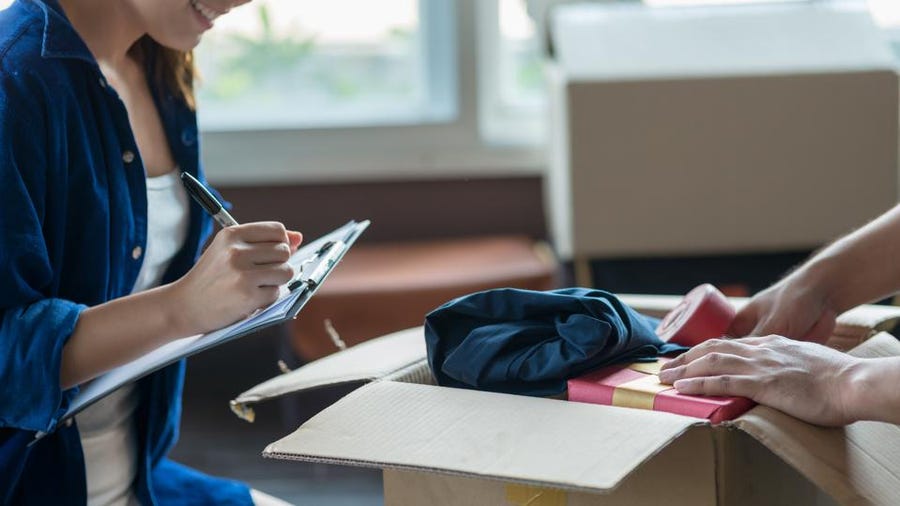 Create a network in your new town
A professional real estate agent can offer you an accurate estimate of not only how much your present property will sell for, but also how long it will take to sell. When looking for a real estate agent in your new area, keep in mind that you will be dependent on this person for advice and knowledge in a strange environment. Choose a realtor with whom you feel comfortable working and who is knowledgeable about area real estate values as well as local amenities such as schools and places of worship.
Related: Things to Consider Before Moving into a Rental Property
Make sure you don't fall into the trap of hiring the agency that offers the most expensive listing price. While everyone wants to make money, the estimated sale price should be backed up by comparable sold homes in your neighborhood.
Your realtor may be able to offer you a list of local mortgage lenders with whom they have previously dealt. Obtain the best interest rate and closing fees by shopping around. However, keep in mind that the cheapest option isn't necessarily the best.
Choose the best moving company
If you're traveling long distances, hire a reliable, insured moving company that has experience with long-distance moves. You'll be entrusting these individuals with valuable cargo, so look around and make sure you're comfortable with the process.
Moving companies provide a variety of insurance choices, and your needs will be determined by the items you'll be transporting and other aspects of your relocation. Additional expenses may apply, such as packing services, boxes, or large-item fees, as well as storage fees if the truck is required to sit for a day while you wait to close on a property.
Before you move, have a few companies send a representative to offer you a quotation, and then get a written contract.
Make your travel arrangements
Book any flights that coincide with your move dates as soon as you know your move date. If you'll be traveling pets, be sure to make provisions for them and understand the airline's policies as well as the types of travel containers that will be needed. It's also crucial to figure out what essentials you'll want to keep and what you'll be able to send with the moving company. Keep in mind the number of changes of clothes you'll need and the weather where you'll be going, as well as medicines and vital papers.
Pay attention to the transitional subtleties
When you've chosen your new home and are ready to move in, remember to take care of the transitional elements that can quickly become a headache if not handled correctly. On the day of your move, have utility services such as gas, electricity, and Internet connections shut off at your old home and switched on at your new one. Make sure you have enough medicines on hand and that you have copies of any medical records you'll need to give to your new doctors (including your veterinarian). Notify credit card companies, banks, and other vital contacts of your new address by filling out change-of-address cards at your local post office.
Moving For A Job?

Related Articles: