Long-Term Storage Frequently Ask Questions: You probably have a lot of questions if you're like the majority of individuals who are thinking about long-term storage. It's a question that I'm not sure how to answer. What is the procedure? Is it a good fit for you? We've put the answers to the following long-term storage commonly asked questions (FAQs) in this article:
What is long-term storage?
You can store items for a longer period of time, usually longer than three months, in long-term storage containers. Providing space for excess goods such as outdoor gear, hobby materials, and other possessions, it's a great solution for folks who want to organize or downsize their houses. For certain life events, such as relocating, traveling overseas, and other times of change, long-term storage is especially popular.
What can I keep in my long-term storage (and what can't)?
Furniture, appliances, exercise equipment, clothing, books, musical instruments, electronics, papers, household supplies, artwork, memorabilia, and other valuables can all be stored in long-term storage containers. High-value jewels, irreplaceable things, toxic products, perishables, and odor-producing objects are among the items you should avoid.
Related: Advantages Of On-site Moving Storage
Should I choose long-term storage facilities that are climate-controlled?
Choose a climate-controlled unit to safeguard sensitive goods like artwork, antiques, furniture, electronics, pictures, books, or CDs from harm. On our blog, you may learn more about which items require climate control.
When it comes to long-term storage, what should I consider packing first?
Make sure your items are clean and dry before putting them in storage. To avoid trapping excess moisture, store the boxable objects in cardboard boxes rather than plastic bins. Then, with a strong seal and a label, label the boxes. Finally, use a moving blanket, tarp, or sheet to protect furniture, appliances, and other large things when storing them.
Related : How To Choose The Right Storage Unit For Your Furniture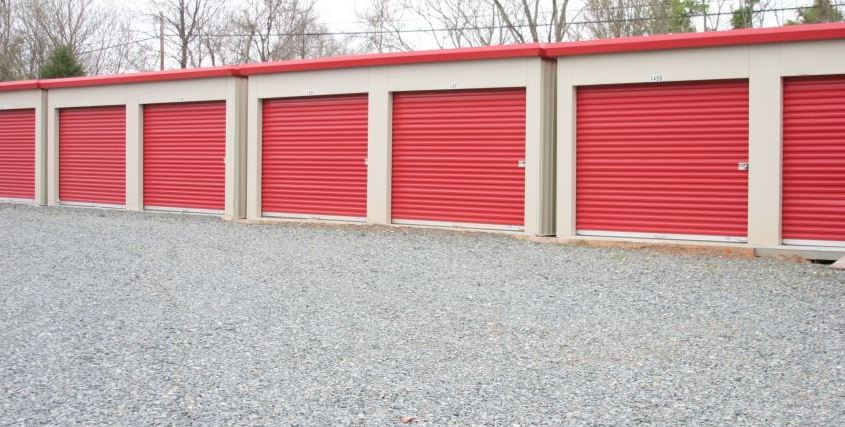 Will my belongings be safe?
When it comes to long-term storage, a storage facility's security is a must-have feature. Some useful security elements to consider include advanced security systems, unit door alarms, and sensor-driven lighting. Our thorough screening approach for new candidates, which requires six points of identification, goes even farther in terms of security.
What are the long-term storage payment options?
Month-to-month lease arrangements are common in long-term storage units, such as ours. In addition, we make it simple to pay with cash, checks, credit cards, and money orders, as well as with online and automatic payments.
What is the best long-term storage solution for my unit?
It is easier to find your things and safeguard them from damage in a well-organized long-term storage container. To discover more about effectively arranging your long-term storage unit, such as building strong shelving, check out our blog's easy storage unit organization recommendations.
Is it possible for me to access my items?
Yes, items that have been stored for a long time will be entirely accessible. To make it even easier for you to drop off and pick up your belongings whenever it works best for you, look for facilities with convenient hours and locations.
What should I look for when it comes to long-term storage?
Consider other appealing elements in a long-term storage facility that give it a pleasant vibe, such as cleanliness, ambient music, hot coffee, and friendly personnel, in addition to the many facilities discussed in this piece. These little extras make a big difference!
Ready to Move?

Related Articles: