Moving homes or businesses can be quite a taxing venture. Especially if you are moving to a new area, the move can be emotionally, physically, and mentally taxing; however, it is doable. Be it for an extended period or for a short time; one needs to have all the basics covered and checked when moving. There are various points on a to-do list that need when moving homes or companies to make a move effective and efficient.
Also, Read: Tips for Driving a Rental Truck when Moving
Some of the tasks include but are not limited to, the following:
Create a List of All Your Things: Creating a full list of all the items that you are going to bring is an essential step to take. It's to make sure that you would not have to worry about losing or forgetting your things when you finally move into your new place. Which, in turn, will also make the process of moving out more organized and more manageable.
Sort Out Your Items: When moving long-distance, ensure that you sort out your items. There is a possibility that there are some things that will not be needed when moving, and some that will be required. The best thing to do is to sort out them out. We prefer you to use the important, not so necessary, and the not essential tags.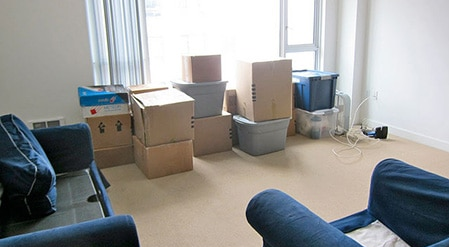 The vital section will contain all the items that are needed when moving; they are the essential ones. The not so important section will include items that are necessary but can also be left out. These items are ones that can come in handy later on, but at the time of moving, they aren't. The not important section will contain items that are not important to the move. It will include items that are replaceable or items that were bought on the whim and have no immediate usefulness.
Hire a Long-Distance Moving Company: Do you know that when you start feeling stressed from the perils of moving, remember you are not alone. Nearly 45 million Americans move each year, an enormous number that also happens to be the same as California's entire population.
Also, hiring a local moving company is easier on your budget (and your nerves) than renting a moving truck and moving everything by yourself. Did you know that professional long-distance moving companies include the cost of packing, loading, transporting, and unloading all your stuff in one low bill? It makes hiring long-distance moving services an excellent and reasonable decision to make.
Here at Wowmover, we are a long-distance moving company that provides long-distance moving services to long distance movers. We also cover those who are moving short distances, as well.
Some of our services include auto transportation, residential moving, commercial relocation, among others. Our services are very affordable and easy to use.

Feel free to contact us for your long-distance moving services. Call Us at (855) 302-4538
Related Articles:
Things to Consider Before Moving into a Rental Property
Top 10 Moving Companies in the US 2020
Cheap Moving Companies Near Me