One thing is pretty certain when you find yourself moving to a new home; you'll find that this is anything but a clean operation. And if you're considering a long-distance move, like moving to New York from Florida, you're going to have to deal with a mess. The process of organizing and preparing a transfer is a long one, of course. So, it's going to be more than a few days. And even, when moving to your new one, you may want to keep your home clean. But with too many moving-related chores, can you pull it off? A definite yes is the answer if you do things correctly. And we're here to help you make that happen!
Your daily routine of cleaning
Unfortunately, when you start thinking about recruiting the best moving companies, you can't ask them to care about your home's cleanliness as well. This is something you would have to think about yourself if you want to keep your home clean when moving. Even for people who want to be clean, this is not easy, as they get completely irritated by the lack of order. But let's face it, moving, if not chaotic, is nothing.
But don't worry, there are ways to do that if you want to maintain the cleanliness of your home to at least a certain degree. Only think about how you normally go about washing, you need to. This is where habits vary among individuals. Some, for example, are prone to cleaning their homes constantly, bit by bit. In passing, they do some cleaning; a swift dusting off of a shelf, or a few dishes here and there. There are also individuals, however, who are more accustomed to larger cleaning sessions that are not as often.
Adjust the pacing
Keep in mind everything we've said so far; how can you best keep your home clean while moving? Should it be up to us, we would certainly advise you to try piece by piece to clean everything. There is no other way to keep your home other than to do it in stages, at least while planning and executing a relocation. Think about it; as you start packing, there will not be any time for spring cleaning; you will simply have other menial chores on your mind. That doesn't mean you're not going to have anything to do, even though you call licensed movers to support you with your packing.
You don't, of course, have to do all the cleaning on your own. If you're willing to pay extra money for cleaning services, there are some options for assistance. However, while that's an obvious choice, many individuals do not have the budget to pay for [moving services] and external cleaning at the same time. Plus, no-one is more likely than you to clean up your own household more thoroughly.
The actual cleaning
Obviously, if you want to keep your home clean when moving, thoroughness and patience are one of the most important qualities you need to possess. Only such a deep level of dedication can enable you to equally successfully juggle household chores and moving tasks. And that's precisely why we're going to give you a tip to solve a lot of your logistical problems. First of all, you should be mindful that dust would be your principal problem during the relocation. Seeing everything moving around and loaded on your moving truck; expecting dust to appear from places you could never have reached while living there.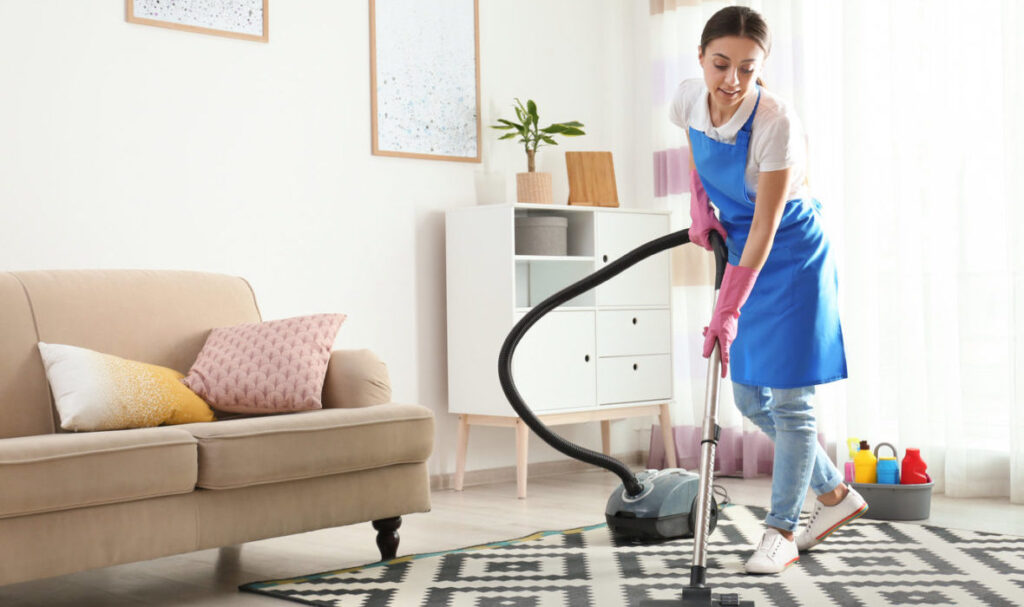 However, it does not matter; nothing to be ashamed of or frustrated with. You just need to use this chance to clean up all those nasty areas that you haven't thought about in ages. Start in the top areas and work your way down to the bottom corners, such as shelves. This is the most effective technique, since it is likely that any dust you wipe off the top areas will end up on the floor or other lower spaces.
Don't forget about the exterior
Up until now, while moving from the inside, we have only mentioned the techniques you should use to keep your home clean. That doesn't mean, however, that your exterior does not at least deserve some attention as well. The last thing you want is to leave a messy yard behind; that's why not all that matters is the interior. Plus, once moving day comes, your movers will be slowed down and hampered by all the tiny obstacles if your yard becomes cluttered and chaotic. This is especially true if you are planning to move during the fall or winter. The weather may not be your ally in that situation; another reason to have everything as tidy as possible outside.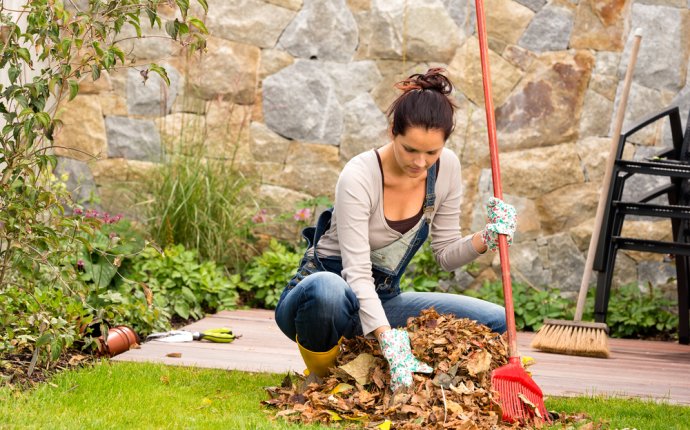 This is a careful balancing act, of course, which you need to maintain. You don't want to spend your yard cleaning a stupid amount of time; don't get caught up in minor landscaping projects for which you don't really have the time. Being effective, after all, is the name of the game during a move. That's the main reason why, before you begin cleaning, you should think long and hard about your priorities. This will allow you to concentrate on what really counts. That way, there will be no part of your move left in neglect; nor will any part of your home stay dirty.
As you can see, while moving, keeping your home clean is more of than a science. Every household is different, and you really can't pinpoint the exact order that everybody should do things in. But if you approach the problem with a level head and go through everything rationally, even during a relocation, you should have no trouble maintaining a reasonably clean household.
Related Articles: