Are you getting willing to move? Before you begin packing up your belongings, double-check that you have all of the necessary moving supplies on hand. This should include packing paper, which is one of the most important materials available. Fortunately, It's inexpensive and simple to work with.
Places to buy packing paper
It's easy to find newsprint paper. It's available at a variety of stores or almost any store that sells moving supplies. Xfinity Moving, Home Depot, Walmart, Target, and U-Haul are just a few of the stores that sell newsprint paper. You will expect to pay anywhere from $10 to $40 for a bundle of paper, depending on how much is included.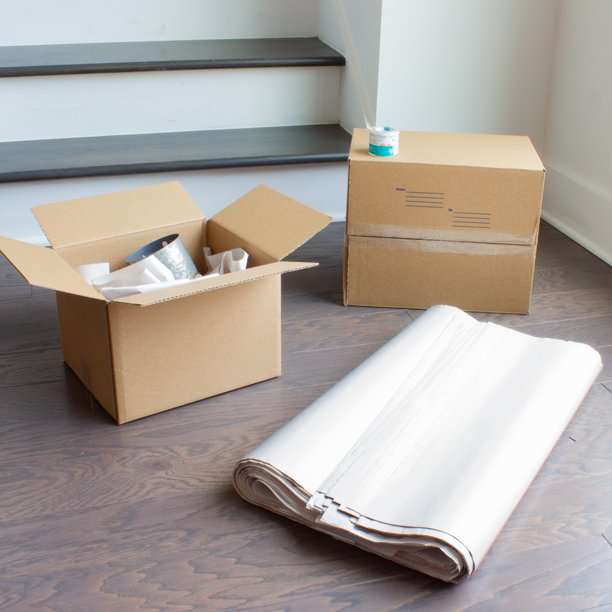 Best way to use to protect belongings
How to use packing paper
1. Cut a proper amount of paper for each of your items from the roll.
2. Wrap the pieces in the paper until you're satisfied that they're safe. For some items pieces, this may only require one layer of packing paper, while for others, a few layers may be required.
3. Use paper to line the insides of items (such as cups, mugs, and glasses).
4. Tape the paper if necessary. It's is usually self-adhesive and does not need to be taped together. Larger items, on the other hand, may require an additional layer of security in the form of tape.
5. When packing items into a moving box, make sure to use an extra sheet to fill in any gaps.
Is there anything I can use?
There are several useful alternatives to packing paper if you prefer not to use it. First is bubble rolls, which are cushioned plastic materials that protect items by using air bubbles. While this bubble padding is a great alternative to packing paper, it isn't as durable, and you might not get as much value for money. Packing peanuts, foam bags and foam paper, stretch wrap and newspaper, are all other options.
Are you planning to move soon?
So now you've collected your packing materials and ready to get started. All you have to do now is to find the best moving company. Fortunately, we can assist you. We have an extensive network of reputable and reliable movers.