You've made the decision to move in order to obtain a larger apartment that isn't a walk-up. Or you're moving to a larger home outside of town. Perhaps it's time to downsize and move to a warmer climate. You may have already found a location or are still in the planning phase. In either case, it's critical to think about how better to book your mover in advance throughout the planning process.
Mark Your Calendar
Look at your projected move-in date to plan when to book the movers if you've already signed on the dotted line for a rental or are in the midst of closing on a house. It's preferable to hire a moving company at least two months before your move-in date if you're moving locally. This, of course, is dependent on the season. Summer is when most people move, so if you're intending on doing so, book at least two months in advance. Start receiving prices and booking movers if you know you'll be moving several months ahead of time.
Better to Book Your Mover in Advance
If you book in early, you'll get better pricing. If you wait until a few weeks or even a month before your move, you may find up paying higher fees or using a substandard moving company. Consider this: In the United States, more than 40 million people move each year on average, with an estimated 80 percent of those moving during the peak moving season, which runs from April through September. During this season, there is a strong need for movers, especially during the busy months of June, July, and August. Also keep in mind that college students move in and out of dorm rooms in May and August.
Weekends are busier than weekdays when it comes to relocation dates. If you book ahead of time, you can pick a weekday and negotiate cheaper pricing with the moving company of your choice.
Booking a Local Move
You may have more options in arranging movers if your move is local — just a town over or to a different neighborhood in the same city. However, if you're going to move during the summer, it's still a good idea to book at least three weeks in advance. If you're moving during the off-season, book early so you have more options and aren't limited.
Booking an Intrastate Move
If you're staying in the same state but moving to a different city, consider to arrange movers at least three months ahead of time. Intrastate moves usually take at least a full day. Keep in mind that the summer months fill up rapidly. If you're moving during the off-season, a two-month move may suffice. However, the earlier you book, the better.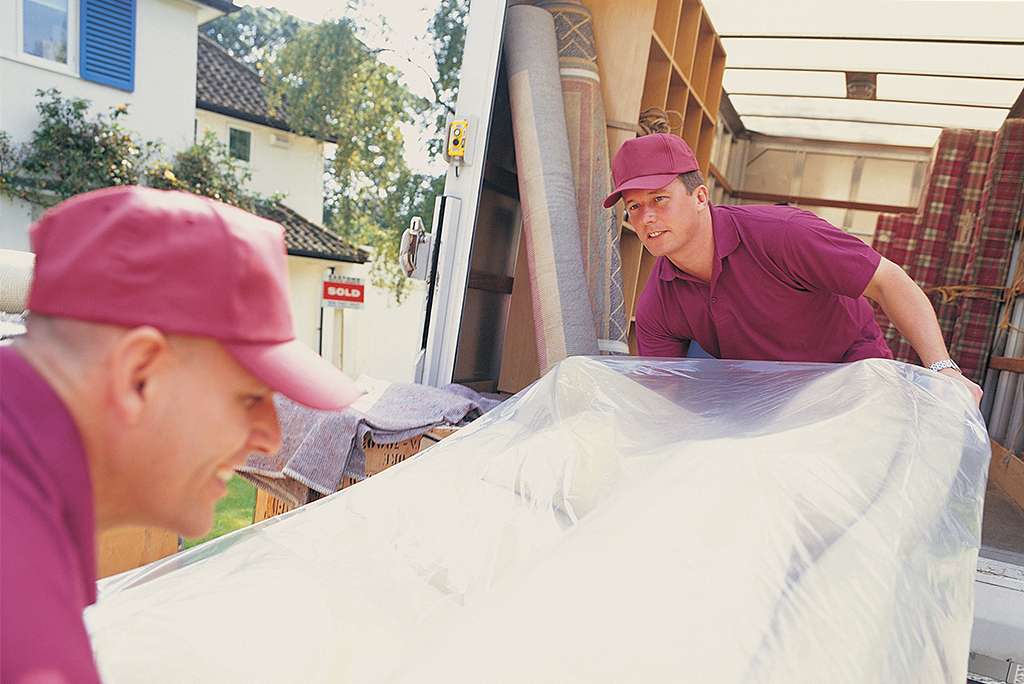 All That Affects Your Moving Day
The size of your move, in addition to how far you're moving and when you're going, influences how far ahead of time you should hire movers. When compared to a four-bedroom house, moving a one-bedroom apartment takes less time and move. Take into account the objects and furniture you'll be transporting as well. If you have any large or precious objects, such as a piano or fine art, make sure you hire the correct movers for the job and move ahead of time.
Additional Moving Services That You Need
Consider the type of services you want when deciding how long ahead of time you should engage the movers. Do you want the movers to assist you in packing and subsequently unpacking your home? If that's the case, it'll take more time and effort. Will the furniture be disassembled and reassembled by the movers? This, too, need additional people and time. Will there be any more stops along the move, such as picking up belongings from a storage unit? Take these extra services into move not only when acquiring a moving quote, but also when booking the move in time to meet your move-in date.
Make sure to plan for unforeseen circumstances, such as weather conditions, that may affect your move. Allow for leeway when planning your move and book your mover in advance, so you can have the company you want when you want it and avoid being overwhelmed on moving day.
Also Read: