It might be stressful in the days leading up to your move. The last thing you want to worry about is not having enough boxes for all of your belongings–and yes, you will require more than the standard box sizes.
We've chosen five different sizes of moving boxes that you'll need to pack your belongings swiftly and safely.
1.5 Cubic Foot Box
Also known as small boxes. This cardboard box is ideal for transporting smaller, heavier things. This box can hold everything from silverware to books. It will be easier for you and your mover if you pack the majority of your belongings into 1.5 cubic foot boxes.
These boxes are also ideal for transporting fragile objects. This size is ideal for fragile things that do not require a large box. Make sure you pack these boxes with considerable thought and care, regardless of their size. If you're going to use these for the majority of your fragile things, make sure to fill any gaps with packing paper or bubble wrap.
The 1.5 cubic foot box is easy to stack, making loading a moving truck simple. The smallest of all box sizes. Tetris is amusing, but not when it's played with moving boxes.
3.0 Cubic Foot Box
This is without a doubt the most adaptable moving box. The Goldilocks of moving boxes is a 3.0 cubic foot box. It can hold a wide range of items, including lights, kitchen utensils, and even pots and pans. It is often called medium boxes.
Because the 3.0 cubic foot box is the most commonly utilized size for moving, you should have several on hand. It'll become your catch-all container, and it'll quickly fill up with objects that don't seem to belong anywhere else. The Home Depot is the place to go if you need a few of these boxes.
Make sure these boxes are well-organized and that the contents you pack in them are well-protected. It's easy to overpack and end up with a jumble of goods in these boxes.
Dishpack Box
The most difficult room to pack and move is the kitchen. It can be a difficult process with so many breakables. Using a dish packing box, on the other hand, decreases the likelihood of goods breaking and simplifies the process of packing up your kitchen.
These boxes are made to be used with dividers in order to create sections and provide additional protection. The dividers allow you to organize the box however you wish and safeguard glassware and dishes from each other. U-Haul sells dish packs, which are also known as dish barrel boxes.
Dish pack boxes feature built-in handles for easier transport. Keep in mind that these boxes can quickly fill up and become hefty. Check the weight of the box as you stuff it to ensure it is not too heavy for you to carry.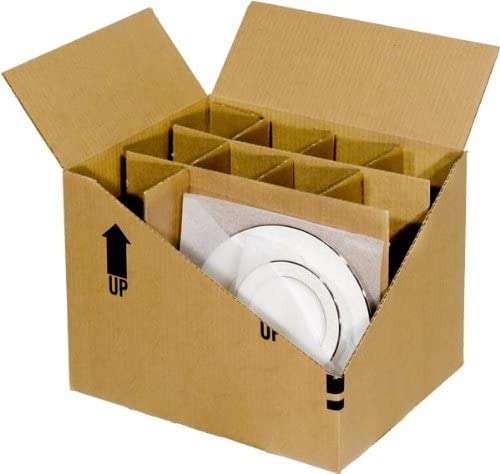 Wardrobe Box
Your beautiful outfits have no place crumpled at the bottom of a box. Wardrobe boxes are used to transport clothes on hangers. That means you won't have to worry about your blouses or suits getting wrinkled or destroyed! These bins include a pole to help you hang and organize your clothes.
Wardrobe boxes are available in a variety of sizes to fit clothing of various lengths. After you've finished moving, you may easily transfer your belongings to the closet. Staples is a great place to pick these up (they even come in bundles of 5). Wardrobe boxes can also be utilized for drapes, curtains, or tapestries.
Picture Box
Picture boxes are wonderful for so much more than just images! Frames, mirrors, artwork, And other hanging wall decorations, as well as a glass tabletop, are all readily packed. Picture boxes are unique in that they are cut to size, which means you may receive the exact size you need, reducing the risk of damage. There is no such thing as a one-size-fits-all moving box.
These are one of the most useful sizes for transporting fragile goods around the house. Items that fit into this box are usually delicate and vulnerable to breakage during a move. Knowing that you can cram all of your belongings into one will give you peace of mind. Picture boxes are available from Amazon and U-Haul.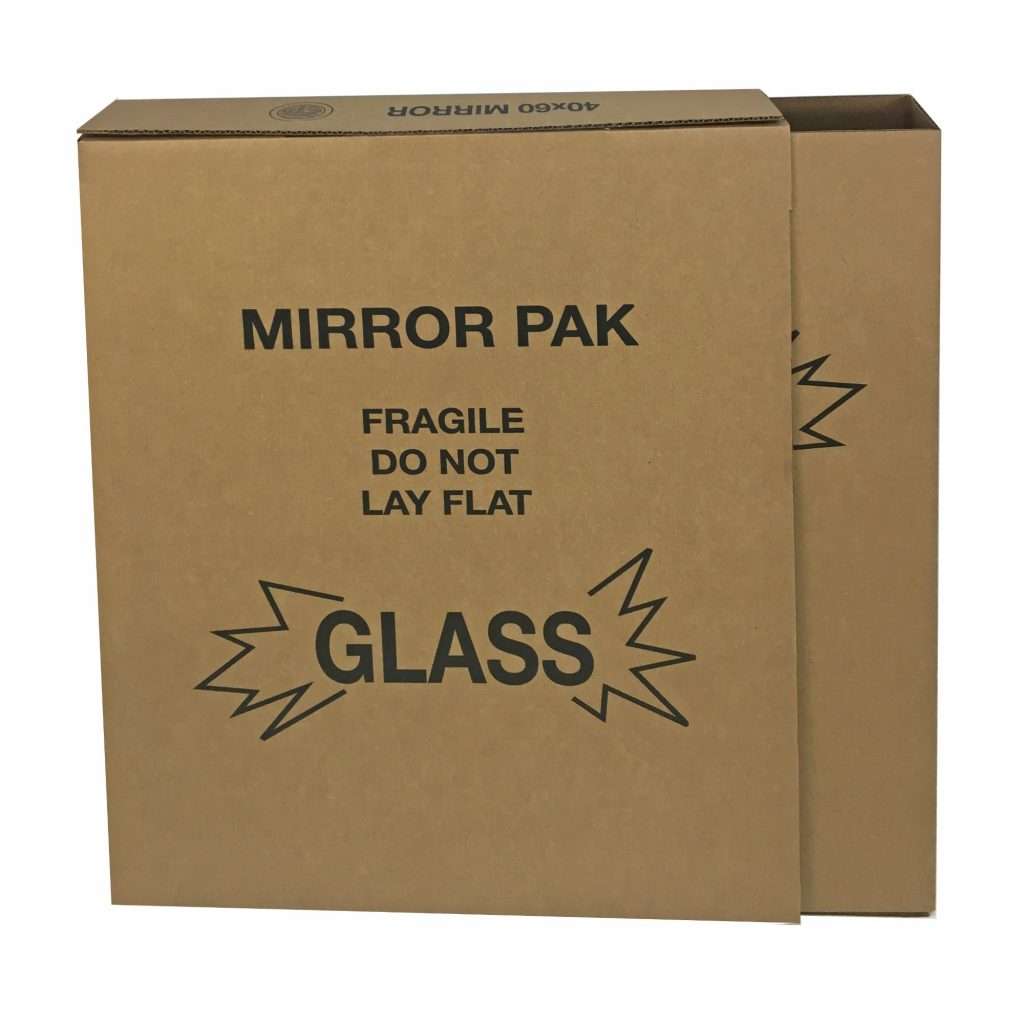 Remember to use cushioning to protect your items when packaging them using these boxes. To protect the edges and corners of objects, we recommend rolling up some packing paper and forming "bumpers."
Different box sizes have different purposes. It is made to simplify packing and protect your stuff from damage. But before buying these boxes, try to find alternatives to save more money. For example, you can use beer boxes to pack glasses, and old TV boxes can be used as mirrors or artwork boxes. You just have to be resourceful and inventive.
Related Articles: