In many ways, 2021 was a year that was equally as tumultuous as 2020 so what's the state of moving in 2022? Supply chain failures, a tumultuous political environment, and the ongoing COVID-19 pandemic sent shockwaves through practically every American community, household, and industry. It was no different in the moving industry.
So, in 2021, what percentage of Americans will have relocated? According to the US Census Bureau, 27.1 million Americans migrated in 2021, or 8.4 percent of the population This is the lowest percentage of people moving in decades.
We performed a poll of 1,000 persons who relocated in 2021 to understand more about these moving companies. Approximately 20% of our respondents relocated to another state, up 6 percentage points from 2020. We also discovered that 62 percent of migrating consumers faced shortages.
While people's motivations for migrating differed, many movers mentioned political, environmental, and economic issues as motivators.
People Moved To and From The Following States:
Top states people moved to:
Florida
Texas
California
North Carolina
Colorado
Arizona
Georgia
Washington
New York
South Carolina

Top states people moved away from:
California
Texas
New York
Illinois
Florida
Washington
Colorado
New Jersey
Pennsylvania
Oregon
As you can see, just like last year, people are fleeing California, New York, and Texas in droves. However, a large number of people moved to those three states as well. In fact, nearly every state that people moved away from was also a popular destination for other movers.
This means that, while there were big exoduses in these states, there were also massive influxes of new citizens.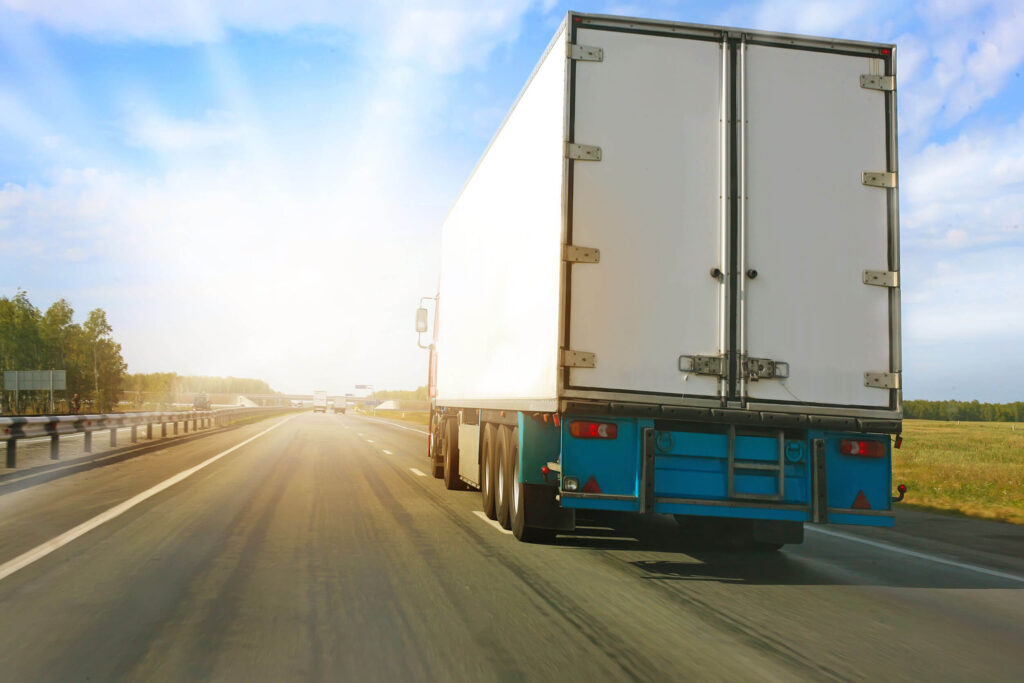 What Was The Total Distance Traveled?
Despite the fact that there were statistically more interstate moves in 2021 than in 2020, the majority of those who relocated this year did so close to home. Cross-town movements accounted for nearly half of all moves in 2021, with 78 percent of movers remaining in the same state.
Within the same city, 43% of respondents migrated.
35% of those who relocated to a new city remained in the same state.
Twenty percent of those polled relocated to a different state.
2% of those polled relocated to another nation.
Furthermore, 75% of respondents moved fewer than 1,000 miles from their previous residence, indicating that many people who relocated to a different state did so only a few states away, rather than across the country. The state of moving in 2022 looks like will be an upward trend of people continuing to move for various reasons.
Related Article: Moving To Another State In 2022? Here's What To Consider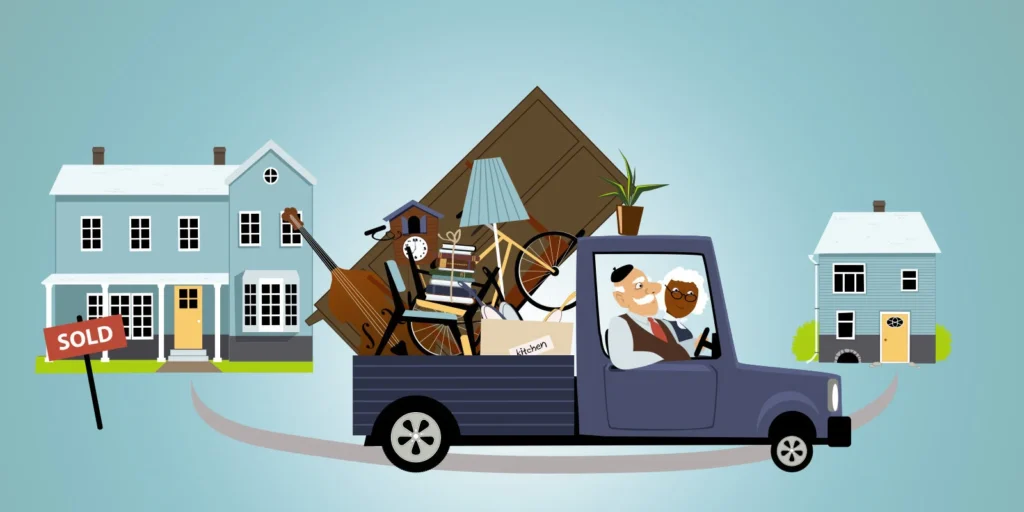 Why Were People On The Move?
The main reasons for migrating this year were the same as in previous years:
34% of people relocated (marriage, nearness to relatives, etc.).
For lifestyle reasons, 20% of people relocated.
Career reasons accounted for 26% of those who relocated.
For economic reasons, 20% of the population relocated.
People's secondary reasons for moving, on the other hand, reflect more directly to how they felt in 2021:
Political reasons were indicated by 39% of respondents.
Lower taxes were mentioned by 37% of respondents.
Climate change was mentioned by 38% of respondents.
Lower living costs were highlighted by 45 percent of respondents.
Better culture was highlighted by 43% of respondents.
Better weather was reported by 32% of respondents.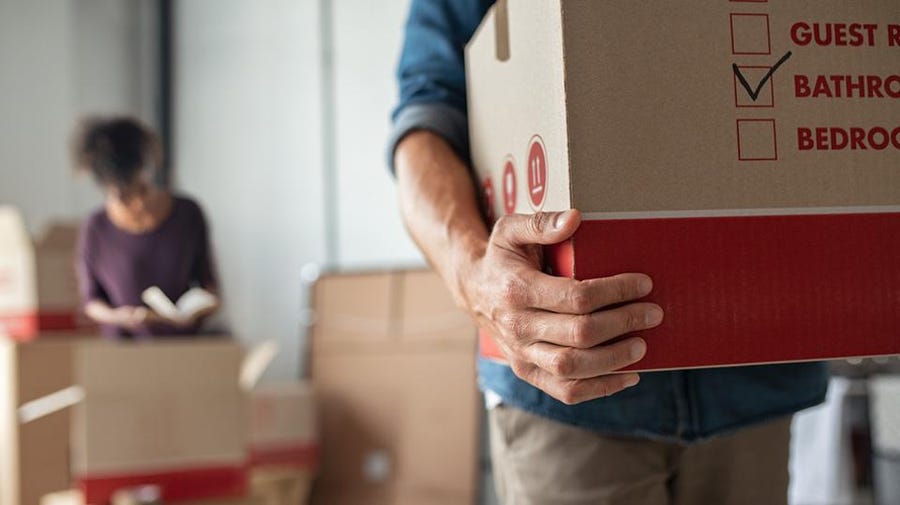 Other Noteworthy Results and Possible Moving Trends For 2022
We discovered these intriguing data points in addition to the survey data we gathered regarding people's moving destinations and motivations:
If the Omicron version of the COVID-19 virus worsens, 63 percent of respondents said they would consider moving in 2022.
During their move, 62% of respondents experienced a shortage of moving trucks and competent moving services.
63% of those polled stated their decision was unexpected.
This year, 73 percent of respondents modified their homes.
A residence was purchased by 31% of respondents.
Eighty percent of those polled stated they utilized professional movers.
Recent Article: