Success in the business world can be a benefit, but it also has the drawback of causing your company to exceed its existing location. Office packing comes along with this problem.
When it's time to expand and find new offices to accommodate your growing team, the logistics of the move can be daunting. While this process is far more difficult than relocating to a new home, it is not impossible.
Here are some packing recommendations for your office to assist you and your employees get ready for the big day.
Make an Easy-to-Follow Schedule
It's all too tempting to put off unpleasant jobs for another day. But this might land you in serious problems during an office move. You'll eventually reach the end of your company's leasing term, so any delays could result in extra costs.
One of the most crucial office moving ideas we can give is to start by making a schedule that simplifies the process down into smaller parts. Form a committee of your employees, if necessary, to assist you in assigning each task to the best employee. You boost your chances of sticking to the schedule by including your workers early on.
To ensure that everyone stays organized and everything gets done, use a precise workplace moving checklist that fits to your planned timeline.
Create Back-up for Files
Data might be more valuable than your company's actual goods or services in today's electronic environment. Which is why you should make backups of all sensitive data a top priority. Computers are unpredictable machines. Hard drive failure can occur even if the device appears to be in good working order.
By backing up vital files, you're creating a substantial insurance policy to safeguard your firm from a major loss. Upload your data to a cloud-based server if at all possible, so you can access it before the move is complete.
Prioritize Furniture
Offices are full with heavy furniture, from bookshelves to file cabinets, that must be disassembled throughout the move process. To make reassembly easier, follow these simple instructions for each piece:
Before you disassemble something, take a picture of it.
Remove the contents of drawers and place them in a box.
To avoid confusion with other pieces of furniture, label each component.
In a plastic bag, keep all of the hardware together.
If you can't break down any of your furniture into smaller pieces, empty the drawers and tape them shut. Scratch-resistant moving blankets should be used to protect any decorative surfaces.
Pack Computers Carefully
Prepare your electronic gadgets for the move after you've backed up crucial files. Remove hard drives from PCs and place them in a separate box if at all possible. This is one of the most sensitive parts in office packing.
Hopefully, you've saved the original box because there's no better way to protect this pricey equipment throughout a move than to keep it in its original packaging. If you don't have the manufacturer's boxes, your moving company should be able to help you pack these components.
Paperworks Should Be Handled
Offices create a lot of paperwork, and transporting paper records will almost certainly be a substantial element of your move.
To reduce the amount of things you have to transport, start by looking through your paperwork and discarding everything that isn't important. Create digital scans or photocopies of critical documents and store them in a secure location.
Keep items sorted by location while packing paperwork so you don't have to unload many boxes to reassemble each file cabinet. Pack your books according to size, and don't overfill your boxes with these bulky objects.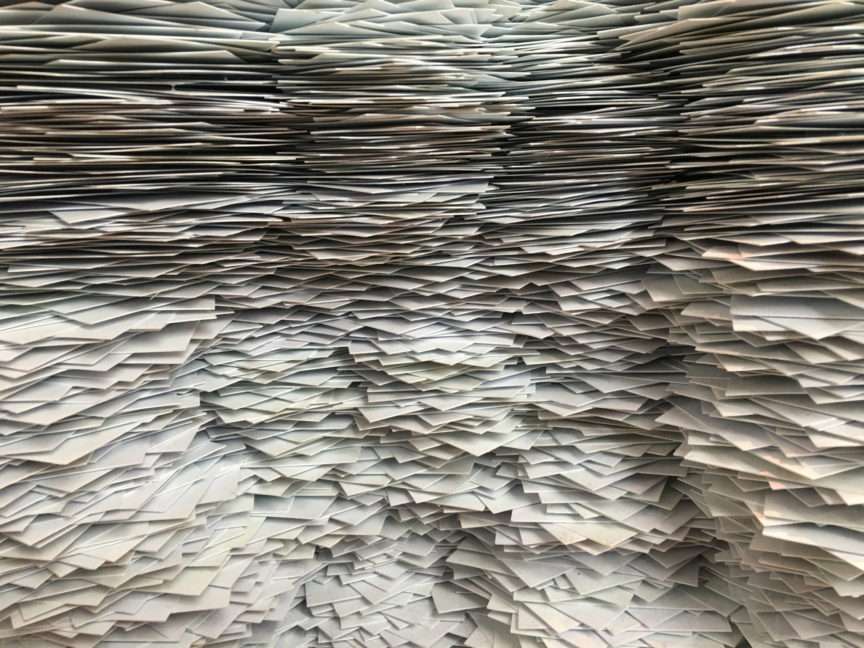 Layout the Office Space
Making an optimal layout for your new office space is one of the last things you should accomplish before the big day. Divide the layout into regions and assign a number to each one. Label each box and piece of furniture with the appropriate number so that the movers know where to put everything on moving day.
Let the Experts do Their Job
Although not every company has the financial resources to hire a professional packaging service, if you do, it will be well worth the expense. You've grown the business by allowing your employees to do their duties, which doesn't involve hours of packaging.
You'll receive an added level of assurance that every item is correctly packed with the necessary quantity of protection if you choose to entrust this time-consuming task to the experts. You'll also benefit from the fact that your staff will be able to keep doing their usual jobs until the very last minute.
Final Thoughts
These are all just a few ideas for preparing for an office move; there are plenty more to consider, such as notifying vendors and customers of your new address.
Your first call should be to an expert mover before you even think about office packing.
Also Read: