We understand that you need a change in life sometimes, and no matter how long you call your state a home, sometimes you need to travel. One of the most popular destinations in the past has supported much interstate moving by our experienced movers.
These are the reasons why it's a good idea to move to Chicago. We hope this will help you make your choice as to whether to move to Chicago in the future or not.
Close to Lake Michigan
Its close proximity to Lake Michigan is among the best reasons to move to Windy City. As it is filled with things to do, any outdoor lover would enjoy living so close to Lake Michigan. Lake Michigan's lakeshore is roughly 26 miles from Montrose Beach to North Avenue Beach and is packed with public beach access. For hiking, biking, and leisure, there are also 18.5 miles of trails and plenty of green space. Chicago is the location for you if you are someone who is going to spend a lot of time outdoors!
Steady Job Market
Chicago's job market has seen a substantial increase in open employment over the past few years. As a result, Chicago's overall unemployment rate has dropped sharply from 8.4% to just below 6%. This is because recruiting is growing across a number of sectors, including insurance, professional services, IT, and healthcare. In Chicago, job stability is strong!
Various Neighbourhoods
In its diverse neighborhoods, there is another great reason to live in Chicago. Chicago is home to 77 neighborhoods that are lively and special. Each of Chicago's best communities offers something different, ranging from arts and entertainment to exclusive culinary attractions of their own. Lincoln Park, Old Town, and Hyde Park are a few of Chicago's best communities to live in.
Shopping Lovers Paradise
For shoppers, Chicago is a paradise. One specific place that shoppers love to spend their time is the Magnificent Mile. The Magnificent Mile is the jewel of Chicago's shopping, filled with high-retail establishments as well as a range of dining and entertainment choices. That being said, The Magnificent Mile is only one of the city's many shopping places you can find. Shop to the content of your heart!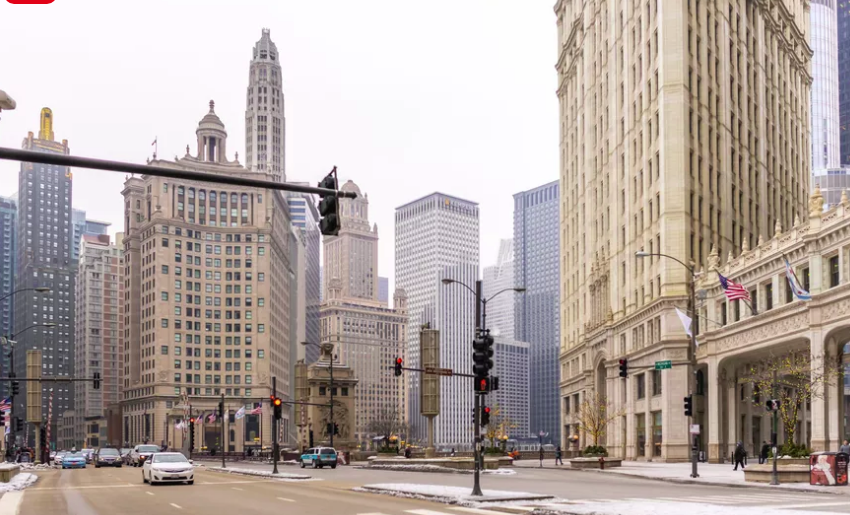 Chicago is The Dream of a Sports Fan
If you are a fan of sports, it goes without saying that Chicago is one of the best places to live in the world. Every major sport has a legendary team that calls Chicago home, from the Chicago Cubs and Chicago White Sox to the Chicago Blackhawks and Chicago Bears. Chicago knows how to put on a sporting event and the draw for sports fans to live in Chicago only becomes clearer when you start talking about the excellent college sports offered in the city.
World-Class Dining
You're in for a treat when you move to Chicago if you've never heard of Restaurant Row and consider yourself to be a lover of the culinary arts. Located in the West Loop of Chicago, Restaurant Row is home to some of the best restaurants, eateries, and bars in the whole world. On moving to Chicago, you'll find yourself spending a lot of time checking out all the different restaurants lined up down Restaurant Row, and we're willing to bet you're going to enjoy your time there.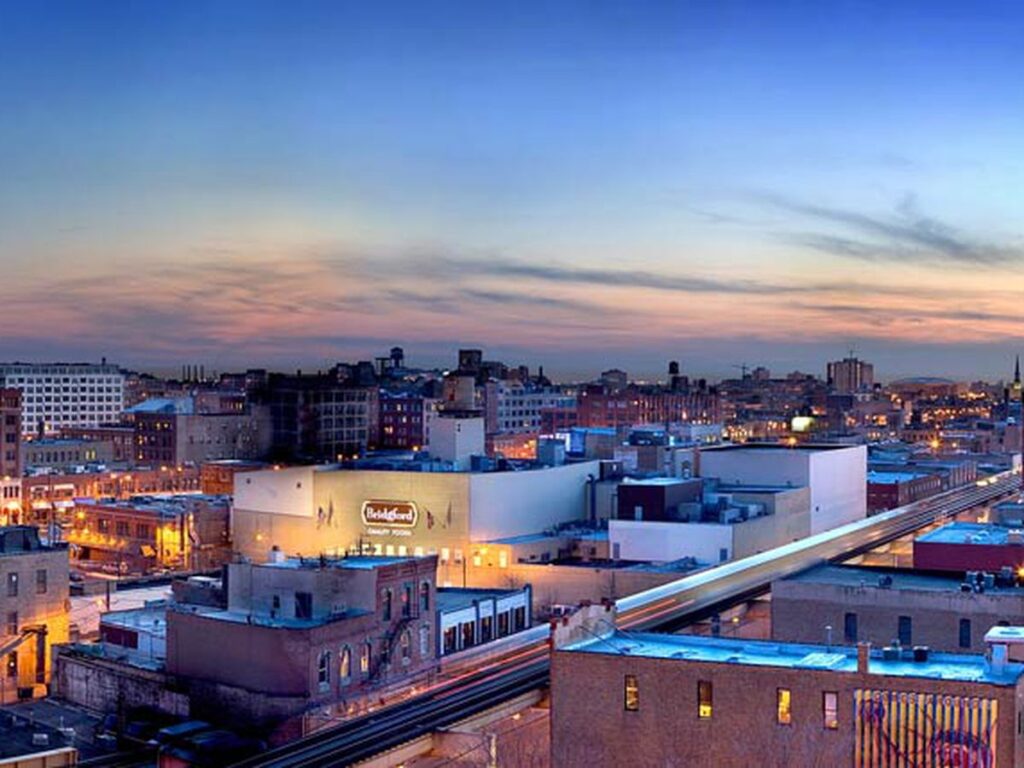 One of the Best Ways to Spend Summer
One of the best places to live during the summer months is, hands down, Chicago. This is due to the fact that numerous festivals are held in the summer, such as the Old Town Art Fair and Windy City Rib Fest. Summer is the period for some of the best concerts held in Chicago, aside from the festivals. In Chicago, summer is also an especially beautiful time to enjoy the outdoors.
Community, Architecture, and History
In the USA, Chicago is a center for history, literature, and culture. Literally, you could spend an entire day just exploring the historical places and monuments of the region! Any lover of history or lover of the arts would love to live in Chicago and discover everything it has to offer. The Alder Planetarium, the Field Museum of Natural History, Shedd Aquarium, and the Chicago Cultural Center are some of the best places to explore.

Simple to navigate the city
While Chicago is a large city, navigation is miraculously fast. This is because there are so many choices for Chicago to get from point A to point B. Although a lot of people own a car in Chicago, many chose to go biking and walking from one location to another. This is due to the fact that Chicago is one of the country's flattest cities and during your trek, you will not encounter many hills. The public transit system in Chicago is also incredible and you can always rely on the L train to get you from place to place.
Affordable Living Cost
The cost of living in the state of Illinois is well below the national average, and the least expensive areas that you can consider are Morgan Park, Avondale, or East Garfield Park if you intend to move to Chicago. That said, the overall cost of living in Chicago is incredibly affordable.
Chicago's got fantastic parks
The best time to live in Chicago is summer, it's also one of the best times to enjoy some of the awesome parks in Chicago. The parks of Chicago rise above many parks in the nation and are an excellent place to spend an afternoon when you want to get away from the crowded streets of the city. Chicago is the paradise of the outdoor lover!
Events are always open to enjoy
Aside from the few festivals, regardless of the time of year, there is always some kind of event to enjoy in Chicago. There is something to do every weekend of the year in Chicago, whether you're interested in music festivals, culinary activities, or theatrical events. Special activities are almost often scheduled around holidays, such as Halloween, St. Patrick's Day, and Christmas, of course.
Education
Some of the finest colleges and school systems in the world are housed in Chicago. The University of Chicago is well established and attracts students from all over the world and even from all over the country. Northwestern University is also a renowned school for students all over the world in nearby Evanston. It should be noted that while many of the college students are from outside the state attending school, many chose to remain here long after graduation. This should tell you a great deal about what life is like in Chicago.

Numerous Local Libraries
Although Chicago is home to some of the best public education you can get in the world, for those who love to learn, there are also plenty of local public libraries. With nearly 650 public libraries in the state of Illinois, when you travel to Chicago, there is always a place for you to find a good book.
Opportunities for financial growth
The state of Illinois has a per capita income of $23,104, according to the 2000 census, making it the 11th most wealthy state in the entire country. The per capita income was, in fact, almost $1,500 higher than the national average in 2012. It is true that in Chicago there are always financial growth opportunities to be found and anyone with an entrepreneurial mentality in the Windy City can find the right climate for them.
Ready To Move In Chicago?

Related Articles: