San Antonio is a unique city with a lot of desirable attributes and that's why locals love it here. So, if you are still mulling if you moving to San Antonio is the best for you, here are the things that can help you with that decision.
The Lone Star State is where Austin, Dallas, and Houston located, just to name a few of the iconic cities. However, are they the best metros to live in? The second-largest city in Texas is San Antonio and climbing the rank fast. A lot of people are relocating to San Antonio making it to the top five fastest-growing cities in the US from 2018 – 2019. With tons of people migrating to San Antonio each year, is moving to San Antonio the best move for you.
Ready To Move to San Antonio, Texas?
Here are the Best Interstate Moving Companies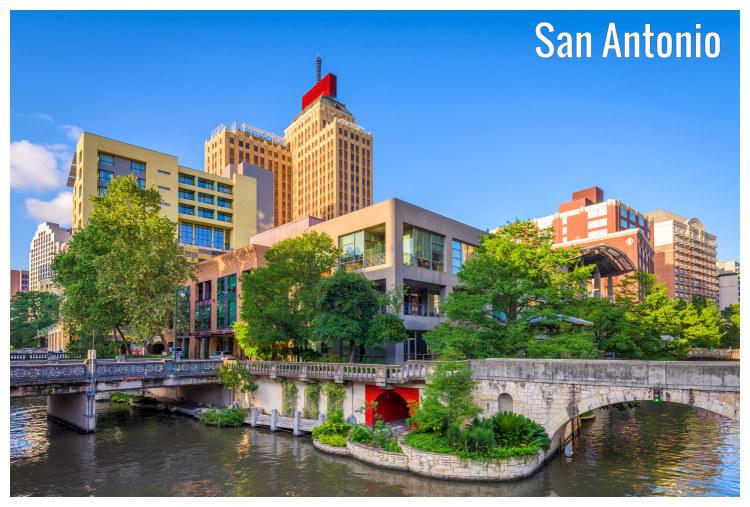 Guide Moving to San Antonio, Texas
One of the biggest reasons why people are moving to Texas is that there's no state income tax. Also, there are a lot of job opportunities depending on city to city. Aside from this below are the things that might help with your decision.
Affordable Housing
While the median home price in San Antonio has been on a steady incline, it is still very affordable to buy a home in one of the good neighborhoods not unless you want somewhere downtown.
You can purchase a median home for around $176,000 which is 29% below the national average. Also, more than half of the houses listed were priced under $200,000.
There is a San Antonio neighborhood that will fit every budget with 44.9% of the housing market including the houses listed in $200,000-$500,000 range. SO if you are looking a little bit lavishly, you won't be disappointed.
The Income-tax is low
Residents of San Antonio get to enjoy a living cost that is well below the national average. This saving is partially due to lower property prices and no tax on state wages.
Know that there are higher sales and property taxes before you move to San Antonio thinking you're free from taxes. The sales tax is about 8.24% and 2% on property tax. Even though it might seem a lot, it is still lower than a state like New York.
If you compare the cost of living in San Antonio to other major cities in Texas, it is about 13.3% less expensive than in Dallas, with the median house cost 22% more expensive in there.
Job Opportunities
In 2016 – 2017 San Antonio saw a growth of 3% in job growth making it higher than other Texas cities and its unemployment rate lower than the national average and the state average. If you are moving to San Antonio for job opportunities, there will be plenty for anyone.
The city of Alamo retains a strong military presence and through numerous health, educational, and job programs cater to their success. At and around the Joint Base San Antonio, many active and retired military personnel make their home, providing work in Fort Sam Houston, Randolph Air Force Base, and Lackland Air Force Base.
Manufacturing, renewable energy, bioscience, healthcare, and education are other sectors of note. What has San Antonio got that other cities in Texas don't have? Being a tourist destination produces thousands of more jobs here in tourism and leisure.
So did this help you make your moving to San Antonio easier?
Ready To Move to San Antonio, Texas?
Here are the Best Interstate Moving Companies